Department of Geology and Geophysics
Dept. 3006
1000 E. University Ave.
Laramie, WY 82071-2000
Phone: (307)766-3386
Fax: (307)766-6679 
Email: geol-geophys@uwyo.edu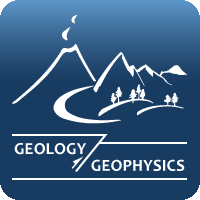 Andrew Parsekian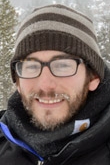 Assistant Professor

Hydrogeophysics
Office: Geology 133B
Phone: 307.766.3603
Email: aparseki@uwyo.edu
Geology & Geophysics, Dept.3006
University of Wyoming
Laramie, WY 82071
Education
PhD, Rutgers University, 2011
BS, Dickinson College, 2005 

Selected Publications
Parsekian, A.D., G. Grosse, J. O. Walbrecker, M. Müler-Petke, K. Keating, L. Liu, B. M. Jones, and R. Knight (2013) Detecting unfrozen sediments below thermokarst lakes with Surface Nuclear Magnetic Resonance. Geophysical Research Letters, 40, 1-6.
Parsekian, A. D., L. Slater and D. Gimenéz (2012) Application of ground penetrating radar to measure near-saturation soil water content in peat soils, Water Resources Research, 48, W02533.
Parsekian, A. D., B.M. Jones, M. Jones, G. Grosse, K. Walter Anthony and L. Slater (2011) Expansion rate and geometry of floating vegetation mats on the margins of thermokarst lakes, northern Seward Peninsula, Alaska, USA. Earth Surface Processes and Landforms. 36 (14), pp. 1889-1897.
 Parsekian, A. D., X. Comas, L. Slater, and P.H. Glaser (2011), Geophysical evidence for the lateral distribution of free phase gas at the peat basin scale in a large northern peatland, Journal of Geophysical Research - Biogeoscience, 116, G03008.
Research
I am an applied geophysicist with an interest in using geophysical tools under field conditions to investigate hydrological, permafrost and biogeoscience research questions. The areas that I am currently focused on are:
Permafrost hydrology
Optimizing the function of Managed Aquifer Recharge (MAR)
The hydrologic link between organic soils and the carbon cycle