Department of Geology and Geophysics
Dept. 3006
1000 E. University Ave.
Laramie, WY 82071-2000
Phone: (307)766-3386
Fax: (307)766-6679 
Email: geol-geophys@uwyo.edu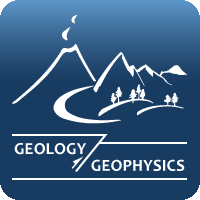 Brandon McElroy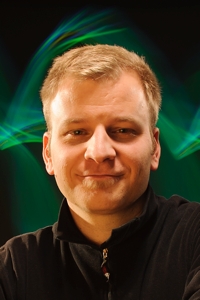 Assistant Professor

Sedimentology, Surface Processes
Office: Geology 309
Phone: 307 766 3601
Email: bmcelroy@uwyo.edu
Geology & Geophysics, Dept.3006
University of Wyoming
Laramie, WY 82071
Education
Geological Sciences, PhD, University of Texas, 2009 

Geological Sciences, MS, University of Michigan, 2003

Geological Sciences, BS, University of Michigan, 2000
Selected Publications
McElroy, B., A. DeLonay, R. Jacobson, 2012, Optimum swimming pathways of fish spawning migrations in rivers, Ecology, 93, 29-34.
Lamb, M., B. McElroy, B. Kopriva, J. Shaw, and D. Mohrig, 2010, Linking river-flood dynamics to hyperpycnal-plume deposits: Experiments, theory, and geological implications Geological Society of America Bulletin, 122, 1389-1400.
McElroy, B., and D. Mohrig, 2009, Nature of deformation of sandy bed forms, Journal of Geophysical Research, 114, F00A04, doi:10.1029/2008JF001220
Straub, K.M., D. Mohrig, B. McElroy, J. Buttles, and C. Pirmez, 2008, Interactions between turbidity currents and topography in aggrading sinuous submarine channels: A laboratory study Geological Society of America Bulletin, 120, 368-385.
Wilkinson, B., and B. McElroy, 2007, The impact of humans on continental erosion and sedimentation. Geological Society of America Bulletin, 119, 140-156.
McElroy, B., and B. Wilkinson, 2005, Climatic control of continental physiography, Journal of Geology, 113, 47-58.
Research
I am a sedimentologist/geomorphologist with research interests in the processes and products of Earth's surface evolution—mostly the mechanics and expressions of sediment transport through channelized systems in landscapes and seascapes. These are the topics that are the present focus of my research:
channelized submarine transport systems including comparison with fluvial systems and the relation of their evolution to construction of strata,
dynamics of sandy fluvial beds and their relation to sediment transport,
sedimentation processes in lakes and reservoirs as pertains to water resources,
expressions of natural and anthropogenic changes to the physical environment,
fluvial environments and physical habitats in the Missouri R. basin.
Teaching
The Geology & Geophysics Department offers a wide range of courses in sedimentology and surface processes.  In the coming semesters I will be teaching Introductory Sedimentology/Stratigraphy, Mechanics of Sediment Transport and Surface Evolution, Advanced Stratigraphy, and various seminars for topical readings. 
In formal lectures, I strive to create for students a basis in theory from which they can draw intuition.  And in conjunction I highly value hands-on learning.  By providing opportunities for students to make observations: from flumes, to outcrops, and digital datasets, students learn to ask scientific questions and develop the tools to answer them. 
Student Opportunities
If any of the projects listed above pique your interest as a possible course of graduate study, please contact me and/or apply!