Department of Geology and Geophysics
Dept. 3006
1000 E. University Ave.
Laramie, WY 82071-2000
Phone: (307)766-3386
Fax: (307)766-6679 
Email: geol-geophys@uwyo.edu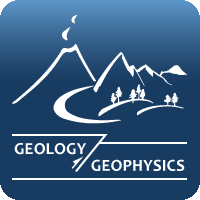 Dario Grana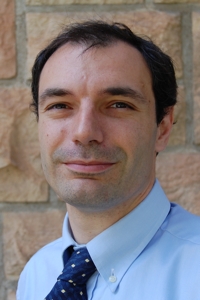 Assistant Professor

Rock Physics and Reservoir Modeling
Office: Geology 223
Phone: 307-223-2079
Email: dgrana@uwyo.edu
Geology & Geophysics, Dept.3006
University of Wyoming
Laramie, WY 82071
Education
Geophysics, PhD, Stanford University, 2013 

Geophysics, MS, Stanford University, 2013 

Applied mathematics, MS, University of Milano-Bicocca (Italy), 2006
Mathematics, MS, University of Pavia, 2005
Mathematics, BS, University of Pavia, 2003
Selected Publications
Grana D., and Bronston M., 2015, Probabilistic formulation of amplitude variation with offset (AVO) modeling and AVO-attribute-based facies classification using well logs, Geophysics, 80 (4), 1-12.
Grana D. and Mukerji T., 2015, Bayesian inversion of time-lapse seismic data for the estimation of static reservoir properties and dynamic property changes, Geophysical Prospecting, 63 (3), 637- 655.
Grana D., Schlanser K., and Campbell-Stone E., 2015, Petro-elastic and geomechanical classification of lithologic facies in the Marcellus shale, Interpretation 3 (1), SA51-SA63.
Grana D., 2014, Probabilistic approach to rock physics modeling, Geophysics, 79 (4), D123-D143.
Dvorkin J., Gutierrez M., and Grana D., 2014, Seismic reflection of rock properties, Cambridge University Press.
Grana D., Paparozzi E., Mancini S., and Tarchiani C., 2013, Seismic driven probabilistic classification of reservoir facies for static reservoir modelling: a case history in the Barents Sea, Geophysical prospecting, 61 (3), 613-629.
Grana D., Mukerji T., Dvorkin J., and Mavko G., 2012, Stochastic inversion of facies from seismic data based on sequential simulations and probability perturbation method, Geophysics, 77 (4), M53-M72.
Grana D., Mukerji T., Dovera L., and Della Rossa E., 2012, Sequential Simulations of Mixed Discrete-Continuous Properties: Sequential Gaussian mixture Simulation, Geostatistics Oslo 2012, Quantitative Geology and Geostatistics, Volume 17, 239-250.
Grana D., Pirrone M., and Mukerji T., 2012, Quantitative log interpretation and uncertainty propagation of petrophysical properties and facies classification from rock physics modeling and formation evaluation analysis, Geophysics, 77 (3), WA45–WA63.
Grana D., Dvorkin J., and Cibin P., 2011, Factor analysis prediction of effective stress from measurable rock attributes and calibration data, First Break, 29 (7), 63-72.
Grana D. and Dvorkin J., 2011, The link between seismic inversion, rock physics, and geostatistical simulations in seismic reservoir characterization studies, The Leading Edge, 30 (1), 54-61.
Grana D. and Della Rossa E., 2010, Probabilistic petrophysical-properties estimation integrating statistical rock physics with seismic inversion, Geophysics 75 (3), O21-O37.
Research
I am a geophysicist with a background in mathematics and statistics and my research interests are: rock physics, seismic reservoir characterization, inverse problems, geostatistics, and time-lapse reservoir modeling. These are the topics that are the present focus of my research:
Bayesian inversion of time-lapse seismic data for reservoir property estimation,
Velocity-pressure relation in clastic reservoirs,
Joint inversion of EM and seismic data,
Seismic history matching.
Teaching
The Geology & Geophysics Department offers a wide range of courses in geophysics. In the coming semesters I will be teaching Rock Physics and Reservoir Modeling. 
Student Opportunities
Students interested in working on one of the topics listed above are welcome to contact me at my email address.