Contact Us
Department of Geology and Geophysics
1000 E. University Ave.
Laramie, WY 82071-2000
Phone: 307-766-3386
Fax: 307-766-6679
Email: geol-geophys@uwyo.edu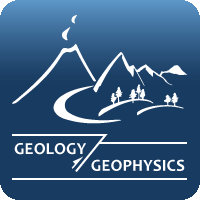 Welcome to our new members of the Department
September 2, 2019
We welcome the four new members of the department who arrived this Fall. From left to right: Vicky Boyles, Business Manager; Brian Kelley, Assistant Professor in Sedimentology; Tom Minckley, Professor in Biogeography and Conservation and J J Shinker, Professor in Paleo- and Hydro-climatology. Our future is in good hands!

Contact Us
Department of Geology and Geophysics
1000 E. University Ave.
Laramie, WY 82071-2000
Phone: 307-766-3386
Fax: 307-766-6679
Email: geol-geophys@uwyo.edu