A Youth Vision for 2030
Imagining Wyoming's Future
Writing and Multimedia Contest
Grand Prize - $700  •  2nd Place - $500  •  3rd Place - $300  •  7 Runners Up - $75
Imagine your life in Wyoming in the year 2030. If all your dreams for this state come true, what will that day look like?
What kind of job would you have? What would you do for recreation or entertainment? What would your community or town be like and what kinds of people would live there? How would you view your place in the community and the state? What would the landscapes surrounding your community look like? What connections to the land would people maintain? What would be the condition of the built environment such as roads, communications, and energy infrastructure, and of the natural environment such as air, water, and wildlife? What would it take to build this future?
The Ruckelshaus Institute of Environment and Natural Resources at the University of Wyoming and our partnering organizations want to hear from Wyoming youth. We seek narrative submissions in a range of media formats including written, digital, artwork, audio, video, or others, that tell the story of your hopes for Wyoming's future.
Be creative. Paint a picture of your ideal vision for your life in the state of Wyoming nine years from now. Tell the story of what you wish for the future of Wyoming. Think about how you and your community fit within that future and what it will take to get there. Draw on your own experiences, values, and imagination to respond to current challenges facing the state and articulate your vision for a prosperous, resilient future Wyoming.
---
Why Should You Enter?
Your voice matters. This contest is part of a Ruckelshaus Institute initiative to explore a community-driven vision for Wyoming's future, and youth perspectives are key to this work. In addition to awarding cash prizes, we will publish a selection of winning entries into an anthology and send it to community leaders and decision makers throughout Wyoming.
Also, with your permission, your submission will be used in a research project to understand how Wyoming youth think about the future and how Wyoming can plan for a prosperous future. Professors at the Haub School of Environment and Natural Resources will analyze the narratives and use qualitative methods to identify key themes. They will write a paper about their findings for publication in an academic journal with the goal of better understanding how Wyoming might change in the future.
Download the contest poster to print and hang in your school or library!
---
Formats
We invite submissions in many media formats—written, digital, artwork, audio, video, and more. While we will not disqualify entries of any length, we suggest that written submissions fall into a range of 2,000-4,000 words while audio/visual entries aim for 5 minutes. You may include an optional artist statement with your submission to help the judges interpret your work if necessary.
Eligibility
Anyone born on or after January 1, 2001, and whose primary address is a Wyoming zip code is eligible to enter. We especially encourage submissions from high school juniors and seniors.
---
Submit
* * * The 2021 contest is now closed to entries. * * *
If you entered the contest and still need to submit research consent forms, please click here for more information.
Create your submission and save it as a single file. Accepted file types include .docx, .pages, .txt, .pdf, .mp4, .mov, .jpg, and .zip. Name your file FULLNAME_MEDIATYPE_vision2030. If your submission lives online as a webpage or interactive site, you may enter the link on the submission form in place of a file upload.
Make sure your submission does not include your name anywhere (aside from the filename). You may give yourself a fictional name if necessary for your story.
When your submission file is ready, click below to fill out a submission form and upload your file.
---
 Meet the Judges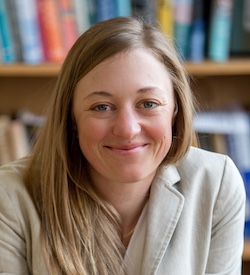 Bailey Brennan serves as the Wyoming County Commissioners Association's Natural Resource Counsel, supporting the state's county commissioners on federal natural resources issues. She received her Juris Doctor and Master's in Environment and Natural Resources from the University of Wyoming. Bailey lives in Lander with her husband, Pat, and their daughter, Frances.  In her free time, she helps Pat run Second Street Farm, a small farm raising produce and pastured beef and poultry.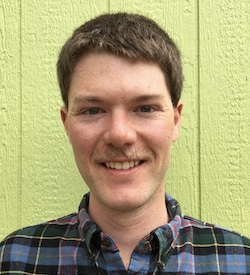 Don Jones was born and raised in Laramie. He attended Middlebury College in Vermont and now works as a research scientist for the University of Wyoming studying birds, small mammals, and amphibians. He is deeply interested in conserving Wyoming's wildlife and wild places, and in confronting the challenges of climate change. In his free time he can usually be found birding, hunting, fishing, hiking, skiing, or doing pretty much anything else in the outdoors.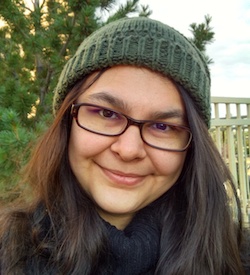 Janissa Marie Analissia Martinez is a writer from Glendo, Wyoming, who loves to write quiet, visceral, character driven fiction about the rural spaces where she grew up. She writes from perspectives that try to change our understanding of Wyoming and what it means to live in rural spaces. She is currently pursuing her Master's of Fine Arts in creative writing at the University of Wyoming, working part time at a library, and fighting for time to spend with her husband and daughter.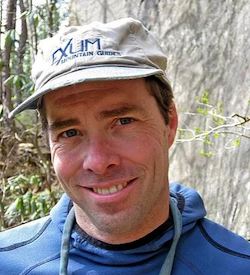 Sam Lightner, Jr. is a renowned rock climber and author who grew up in Jackson and is a University of Wyoming alum. He has notched several first ascents around the world and has authored several guidebooks as well as a highly-regarded history of Wyoming entitled Wyoming: A History of the West. He currently resides in Lander.
---
Judging Criteria
Entries will be judged based on the degree to which your submission provides a clear, compelling, and detailed vision for Wyoming's future. Judges are looking for creative, thoughtful ideas about where the state should be headed and the kind of culture, values, opportunities, and environment young people want.
The judges will not assess entries based on grammar or production quality, but especially poor writing or low-quality production could interfere with the judges' understanding of your story. Entries in all formats will be given equal consideration, and the type of media you choose to tell your story is less important than the ideas contained within your submission. Judges will not see contestant names.
---
Partners
More Information
Check this page for updates about the contest going forward.
Send any questions about this contest to Dr. Matt Henry, professor in the Honors College at UW, or to Emilene Ostlind, communications coordinator for the Ruckelshaus Institute of Environment and Natural Resources.