Honors Program
Red House, Room 116
200 S. 10th Street
Laramie, WY 82070
Phone: 307-766-4110
Fax: 307-766-4298
Email:
honors@uwyo.edu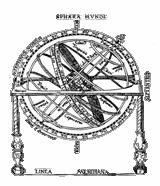 Applying to the Honors Program
Honors Program Curriculum
: Information about graduation requirements.
Freshmen
Entering freshmen are eligible to join the University Honors Program if they have a composite ACT score of at least 28, or a combined reading and math SAT score of 1240 or above, or a cumulative high school GPA of 3.7 or better. You need to meet only one of these three criteria.  Applications will be reviewed after a full semester of grades are posted.  We will begin sending out letters to incoming freshmen applicants on February 1, 2015.
Application for Incoming Freshman
Transfer Students
Students already enrolled at the University of Wyoming or transferring from another college should have at least four semesters left before graduation and a cumulative college GPA of 3.25 or better.
Application for Transfer Students 
Please Note:
Interested students who do not meet these criteria are encouraged to write to the director and explain their reasons for wanting to participate in the program.
Students also need to submit an application to the University of Wyoming, if she/he has not already done so. For more information see the Office of Admissions Home Page.
If you are experiencing problems or have questions about either application, please e-mail the Honors Program at honors@uwyo.edu or call us at (307) 766-4110.