Honors Program
Red House, Room 116
200 S. 10th Street
Laramie, WY 82070
Phone: 307-766-4110
Fax: 307-766-4298
Email:
honors@uwyo.edu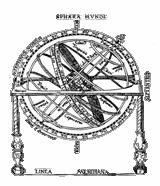 London Semester
Each spring a group of University of Wyoming students and a UW faculty member spend three months in London.  They are joined there by similar groups from other American universities.  Students take classes from the American professors and from British faculty.  You pre-register for courses in the fall, just as you would if you were on campus.  All courses have UW course numbers, so there is no problem with transferring course work.

Sponsored by the College of Arts and Sciences, the London Semester welcomes students from all majors as well as those who are undeclared.  Non-traditional students regularly participate, as do some freshmen who can benefit from the program.

The London Semester provides students with an affordable opportunity to study abroad.  Because the official language is English, the London Semester is attractive for students who are not fluent in a foreign language. London is a wonderful city, a European capital with a distinct cultural, historical and regional identity. It is a city of theaters, galleries, clubs, museums, and libraries.

AIFS provides reduced-price tickets for plays, concerts, and sporting events, conducts excursions in the city and its environs, and arranges for your housing and educational accommodations. Meals can be taken at the University of London at reduced prices, and for those of you who live with a family, breakfast is included.

Classes meet on Mondays through Thursdays. Three-day weekends leave plenty of time for study, exploring the city, excursions to various places in southern England, and even short trips abroad. Many students travel in Europe following the completion of classes.  Others return home early to begin summer jobs.

If you are interested in participating in the London Semester, please feel free to call Duncan Harris, Director of the UW Honors Program, at [307] 766-4110 or honors@uwyo.edu or contact Ruth Shepherd, Study Abroad Office, at [307] 766-6681 or e-mail studyabd@uwyo.edu.

For further information and the application, go to http://www.aifspartnerships.com/lc/london_spring/.
Applications are due October 26, 2012.