Honors Program
Red House, Room 116
200 S. 10th Street
Laramie, WY 82070
Phone: 307-766-4110
Fax: 307-766-4298
Email:
honors@uwyo.edu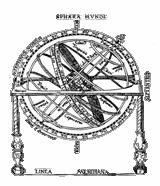 Sophomore
HP 2151-01&02: Modern Japanese Society and Culture: 3cr; (CH) Cultural Humanities, (G) Global and A&S Non-Western; CRN: 23901 & 24885; MWF 10:00-10:50am and MWF 11:00-11:50; 1-RH 339 and 2-EA 207, Instructor: Noah Miles
This course is designed to introduce Japanese society and culture.  The class will take a thematic approach to the study of Japan.  We will integrate history and literature from the Jomon to the Edo periods, covering a diverse range of topics including: language development, the introduction of Buddhism, poetry, classical and modern literature, traditional arts and holidays concluding with the development of popular culture.
HP 2151-03&04: NW: Indian Short Story and A&S Non-Western; CRN: 25427 & 27059; TR 9:35-10:50am & 11:00-12:15pm; 3- ED 45 and 4-HRH 114
In this class, we will focus on the form of the short story by writers of South Asian (Indian) descent. Using the lens of the short story, we will examine how these writers explore gender, class, religious, and other differences in India and beyond. Beginning with folktales and looking at writers from India (including works translated into English), we will examine a rich array of the Indian experience. Moving out from India, we will look at the experiences of the émigré, the Indian writer grappling with immigration and diaspora in countries like England, the United States, Trinidad and Tanzania.  We will also examine the historical contexts and cultural forces that shape Indian identity as it is represented in the form of the short story. 
HP 2153-01: NW: Bali Life and Art: 3cr; (CA) Cultural Arts, (G) Global and A&S Non-Western; CRN: 22819; F 2:10-5:00pm; FA: Bali Classroom; Instructor: Rod Garnett
Students will participate in the process of learning and performing gamelan music and dance under the direction of Balinese teachers. Working closely with gamelan master I Made Lasmawan and master dancer Ni Kethut Marni will allow students to experience an intense introduction to Balinese life and art. Readings assigned by Professor Rod Garnett will include broad descriptive overviews of history, language, religion, arts, and life in Bali.
Note: Class will meet on 8 Saturdays for 3 hours for music rehearsals.
JUNIOR
HP 3151-01: Modes: Art and Environment: 3cr; CRN: 25380; TR 1:20-2:35pm; EA 207; Instructor: Margaret Bourque
Conventional wisdom might place "art" and "environment" at opposite ends of a spectrum: art as artificial and constructed, environment as all that is natural.  In this class, however, students will have a chance to challenge that mode of understanding and collapse the binary.  Using the interpretive cycle as our guide throughout the course, Art & Environment will ask students to challenge their assumptions about both worlds, and dive into their intersections. Engaging with a wide variety of texts (written, visual, aural, and geographical), students will explore environmental topics as represented through various artistic media. We'll also visit (in person and virtually) environments that challenge conventional definitions of art.  The course culminates with projects in which students create an original piece or choose another artist's work and articulate how it redefines a way of understanding art and environment.
HP 3151-02: Modes: Disney Discourse: 3cr; (CH) Cultural Humanities; CRN: 21965; TR 11:00-12:15pm; RH 339; Instructor: Dr. Susan Aronstein
In the 1960s, Richard Schickel wrote:  "Disney has succeeded in putting a pair of Mickey Mouse ears on every developing personality in America."  In this class, we will examine the myths about America and Americans that accompanied those mouse ears-that we were a nation of dreamers and doers, that science and technology would usher in a "great big beautiful tomorrow,"  that manifest destiny would march from the frontier (Frontierland and Adventureland) to the stars (Tommorowland).  As we do so, we will focus on Disney's visions of the past and the future as arguments about his present, studying the ways in which the Disney discourse was codified, multiplied, and disseminated during Walt's lifetime, and capitalized on after his death.  We will look at a variety of Disney texts-animated and live action movies, theme parks, television shows, documentaries, speeches and interviews, merchandise-in the context of both their political and historical moment and Disney's real and imagined biography.
HP 3151-03: Modes: The Power of Words; 3cr; CRN 28683; W 3:10-5:40pm; HRH 114; Instructor: Dr. Erin Abraham
What is an ampersand, and what does it have in common with LOL?  These are the kinds of questions we will ask in this course as we explore new ways of understanding the social and cultural power of words and the way we express meanings.   We will begin with an introduction to semiotics, the study of signs and sign systems as a basis for further investigation of the ways that meaning is conveyed and understood, as well as the ways it is misunderstood and contested. The majority of the course will focus on examining these phenomena in specific social and cultural contexts: myth, ideology, power, gender, and class.  Each student will choose a sign and record the ways they experience semiotics in the real world, in addition to a research project analyzing the way that sign has changed over time.  In doing so, we will gain a fuller appreciation for the way that we understand the world, interact with others, and, along the way, challenge some of the assumptions that inform those ideas. 
HP 3153-01: Modes: Investigating Cultural Identity: 3 cr; (CA) Cultural Arts and (D) Diversity; CRN: 23286; M 6:00-8:30pm; Art Museum; Instructors: Diane Panozzo and Wendy Bredehoft
This course is for students who wish to explore, study, and research how individuals form their cultural identities through the expression of art (painting, writing, sculpture, photography, etc).  Students will explore and experiment with their own personal and cultural identities through the making of any art/project/writing of the choosing.  Note-No prior art classes or training are necessary.
HP 3153-02: Modes: American Popular Music: 3cr; (CA) Cultural Arts and (D) Diversity; CRN: 28768; Instructor: Julian Saporiti
This class will explore the craft of songwriting through analysis of songs from a wide variety of genres in American music. This class will allow students to understand the importance of the song as an artistic tool of cultural reflection and expression. By the end of the class, students should be equipped with the tools to analyze songs and gain deeper insights into what a song says about the who, what, where, when and why of the composition.
While we will not look at the careers of specific songwriters, many writers will recur throughout the semester and some biographical study will be done on them. These writers will include: Bob Dylan, Tom Waits, Erik B. and Rakim, André 3000, Kanye West, Chris Ledoux, Dolly Parton, Hank Williams, Townes Van Zandt, classic Motown, Brill Building, and Nashville writers. We will have the opportunity to speak with contemporary, professional songwriters through the course of the year. By the end of the course, students will submit their own songs, written employing the techniques we have studied in class. 
 SENIOR
HP 4151: Sem: What Killed Socrates?: 3cr; CRN: 26600; TR 11:00-12:15pm; RH 24; Instructor: Dr. Philip Holt
The trial of Socrates in 399 BCE has gone down in history, thanks largely to Plato, as a monstrous miscarriage of justice.  But how did it really happen, and how was it seen at the time?    This course will examine the trial from every available angle in its historic, political, and social context:  intellectual trends at the time; democracy and the political environment; Athenian courts and trials, whose workings put Socrates at a disadvantage; religion and the law; and the fight to vindicate Socrates' reputation, which has done a great deal to color later interpretations of the trial.  In the process, students will come to a better understanding of classical Athenian society.
HP 4151-02: Sem: Religion, Unbelief, and the Human Condition; 3cr; TR 11:00-12:15pm; CRN: 26614; ED 45; Instructor: Tyler Fall
This course ranges across academic disciplines and examines and questions some of the dominant ideas western civilization has produced about religion, skepticism, unbelief, morality, society, and the ideal human life.  We will read authors from antiquity to the present.  They have divergent perspectives:  some are militant atheists; others are deeply religious.  Some are optimistic about human potential and progress; others are starkly pessimistic.  The course readings are drawn from a variety of literary genres -- philosophical treatises, poetry, memoirs, drama, and fiction -- but they all circle back to one fundamental question:  what should we humans do?" 
HP 4152-01: Sem: Exploring the Chinese Business Mind; 3cr; CRN: 24887; F 10:00-12:30pm; Instructor: Yan Zha
This class will explore and seek to understand the Chinese historical and modern mindset that influences Chinese business relations of today. Through movies, case studies, key note speakers, and textbook material, we will learn about Chinese business practices. In addition to business related topics, we will have a brief introduction to traditional Chinese arts and culture. This course is intended for those who are interested in the Chinese culture, how they conduct business, Chinese etiquette, and a general understanding of the Chinese culture and way of thinking. No previous knowledge of the language or culture is necessary. 
HP 4152-02: Diplomacy and Negotiation; 3cr; CS (Cultural Social Sciences) and G (Global); CRN: 28806; CR 215; Instructor: Dr. Christopher Rothfuss
This course will focus on the development and practical application of diplomacy and negotiation skills, with extensive use of real world role-playing scenarios.   Students will learn negotiation theory and techniques, and will be able to apply them through simulated bilateral and multilateral negotiation exercises.   Students will also learn how to operate in a diplomatic setting and as part of a delegation.  This course is primarily experiential and should prove to be stimulating and exciting for the participants.