Honors Program
Red House, Room 116
200 S. 10th Street
Laramie, WY 82070
Phone: 307-766-4110
Fax: 307-766-4298
Email:
honors@uwyo.edu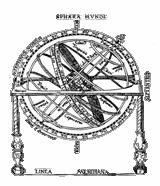 SOPHOMORE
Non-Western Perspectives
HP 2151-01: Modern Japanese Society and Culture: 3cr; (CH) Cultural Humanities, (G) Global and A&S Non-Western; CRN: 22825; TR 11:00-12:15; EN 2100;
Instructor: Noah Miles
This course is designed to introduce Japanese society and culture.  The class will take a thematic approach to the study of Japan.  We will integrate history and literature from the Jomon to the Edo periods, covering a diverse range of topics including: language development, the introduction of Buddhism, poetry, classical and modern literature, traditional arts and holidays concluding with the development of popular culture.
HP 2151-02: Christians and Muslims: 3 cr; CRN: 23117; T 5:10-7:40pm; CR 115; Instructor: Dr. Carolyn Anderson
This course is an introduction to some popular literature of the medieval West, focusing on texts by or about Christians and Muslims. We will trace some of the literary, political and religious ideas that made the European medieval world into part of the modern one. We will read a variety of texts, such as triumphalist crusader narratives, chronicles, medieval romances of the East, Arabic views of Christian crusaders, Arthurian romance, Hebrew travelogues, theological materials, novels, and films by writers and filmmakers from  Western and  non-Western perspectives. These texts will serve as a basis for historical and cultural discussion, and provide a starting point for a variety of writing assignments. By the end of the semester, you should be able to discuss the major literary genres and conventions authors employ, place these works within their social, historical, and cultural context, employ various research techniques, and write about literature clearly and analytically. Assignments will include class discussion, at least 1 class presentation, a paper, a midterm and final. All these literary materials will be in translation.
HP 2151-03: Exploring Chinese Culture/Media: 3 cr; (CH) Cultural Humanities, (G) Global; CRN: 23408; TR 11:00-12:15pm; AS 210; Instructor: Yan Zhang
This class will explore and seek to understand the Chinese historical and modern mindset that influences Chinese business relations of today. Through movies, case studies, key note speakers, and textbook material, we will learn about Chinese business practices. In addition to business related topics, we will have a brief introduction to traditional Chinese arts and culture. This course is intended for those who are interested in the Chinese culture, how they conduct business, Chinese etiquette, and a general understanding of the Chinese culture and way of thinking. No previous knowledge of the language or culture is necessary. 
HP 2153-01: NW: Bali Life and Art: 3cr; (CA) Cultural Arts, (G) Global and A&S Non-Western; CRN: 22306; T 4:10-5:00pm (HRH 114) and R 3:10-4:50 (FA trailer);
Instructor: Rod Garnett
Students will participate in the process of learning and performing gamelan music and dance under the direction of Balinese teachers. Working closely with gamelan master I Made Lasmawan and master dancer Ni Kethut Marni will allow students to experience an intense introduction to Balinese life and art. Readings assigned by Professor Rod Garnett will include broad descriptive overviews of history, language, religion, arts, and life in Bali.
JUNIOR
Modes of Understanding
HP 3151-01: Taboo: Sacred & Forbidden: 3 cr; CRN: 23110; MWF 2:10-3:00; AS 210; Instructor: Dr. Erin Abraham
HP 3151-03: Modes: The Power of Words; 3cr; CRN 24036; W 3:10-5:40pm; HRH 114; Instructor: Dr. Erin Abraham
What is an ampersand, and what does it have in common with LOL?  These are the kinds of questions we will ask in this course as we explore new ways of understanding the social and cultural power of words and the way we express meanings.   We will begin with an introduction to semiotics, the study of signs and sign systems as a basis for further investigation of the ways that meaning is conveyed and understood, as well as the ways it is misunderstood and contested. The majority of the course will focus on examining these phenomena in specific social and cultural contexts: myth, ideology, power, gender, and class.  Each student will choose a sign and record the ways they experience semiotics in the real world, in addition to a research project analyzing the way that sign has changed over time.  In doing so, we will gain a fuller appreciation for the way that we understand the world, interact with others, and, along the way, challenge some of the assumptions that inform those ideas. 
HP 3153-01: Modes: Investigating Cultural Diversity: 3 cr; (CA) Cultural Arts and (D) Diversity; CRN: 22615; TR 9:35-10:50; Instructor: Nina McConigley
This course will explore the craft of fiction and creative nonfiction through the analysis of various stories, novel excerpts, and essays that are tied to the American West – as we, living here in Wyoming, have an intimate link with this place and landscape. This class is for students who wish to explore, study, and research how individuals form cultural identities through the expression of creative writing.  We will also look at other art as well (painting, writing, sculpture, photography, theater, etc.).  Students will explore and experiment with their own personal and cultural identities through the making of a writing project of their choosing.  Note – no prior creative writing classes are necessary.
This class will be run partially as a creative writing workshop, as well as a literature based discussion class. We will read texts by several "Western" writers – from Annie Proulx, Gretel Ehrlich, Claire Vaye Watkins, Craig Johnson, James Galvin, Laura Bell, Ben Percy, etc. and talk about how the American West is portrayed in these texts. Then, we will work on our own fiction and essays. Even if you are not from the American West, by going to UW, the landscape makes its mark on all of us.
HP 4151-01: Youth in Revolt: 3 cr; CRN: 23378; M 4:10-6:40pm; CR 113; Instructor: Julian Saporiti
"When you're young, you get sad, then you get high." (Ryan Adams, musician)
 Youth (adolescence, high school, college, teens, 20s) holds a special place in our cultural imagination. It is a volatile space of liminality, change, unrest, and friction. It is where, for the first time, many of us rebel against our parents, our culture, the authorities, the status quo, and even our gods. Drugs, sex, booze, freedom, politics, new senses of reality, all crash down on us, seemingly at once. How do we deal with all of this? Sometimes, as Ryan Adams says, "you get sad, then you get high." Other times, you create a song, a poem, or a movement, and change the world. "Youth In Revolt" will look into revolutions, big and small, brought about by young people in the 20th and 21st centuries in the United States (mostly). The class will be highly participatory and discussion based, with an emphasis on creative projects. The syllabus will span several disciplines, including literature, music, film, art, dance, and history. We will locate and discuss current youth-propelled political and cultural movements (the Occupy Movement, the Arab Spring), alongside our historical study of writers, activists, and artists, such as Sylvia Plath (poetry), Jack Keruoac, Richard Farina (literature), Banksy (art), French New Wave (cinema), Caesar Chavez, SNCC (activists), Bob Dylan, NWA, Riot Grrrl bands (music), and many more. 
HP 4151-02: Living Well in a Complex World: Two Ancient Approaches: 3 cr; CRN: 25612; Room: TBA; Instructor: Rob Colter
Course Description: In antiquity, a number of philosophers and philosophical schools were focused on the question of living the best possible life and aiming at the human good. Perhaps two of the most influential approaches were those of Aristotle, who worked in the 4th C BCE, and the Stoics, whose school began around 300 BCE, but perhaps flourished most during the Roman Empire. Not only were these ways of approaching the good life influential in their own time, but they continue to resonate today. This course will begin with a study of those ancient schools of thought and continue on to examine some of the ways they continue to be influential today.
HP 4152-01: Marketing Manhattan: 3 cr; CRN: 23092; M 3:10-6:00pm; HRH 114; Instructor: Dr. Kent Drummond
HP 4152-02: Diplomacy and Negotiation; 3cr; CS (Cultural Social Sciences) and G (Global); CRN: 24117; CR 215; Instructor: Dr. Christopher Rothfuss
This course will focus on the development and practical application of diplomacy and negotiation skills, with extensive use of real world role-playing scenarios.   Students will learn negotiation theory and techniques, and will be able to apply them through simulated bilateral and multilateral negotiation exercises.   Students will also learn how to operate in a diplomatic setting and as part of a delegation.  This course is primarily experiential and should prove to be stimulating and exciting for the participants.