Prospective Employees
The University of Wyoming is always looking for the best and brightest to contribute to our wonderful community. The links below provide information that may prove useful while considering your employment options here at UW. 
If you are an individual with a disability and require a reasonable accommodation to complete any part of the application process, or are limited in the ability or unable to access or use our online application process and need an alternative method for applying, you may contact 307-766-2215 for assistance.  
New!  UW now offers an ADA Accessible Job Applications Site for prospective employees.  
UW Employment Policy
It is the policy of the university not to hire any person convicted of a crime the nature of which is reasonably related to the applicant's fitness for the job. No person convicted of a felony of any nature shall be hired without the approval of the hiring unit's vice president or the Director of Athletics, if appropriate. Further, it is against university policy to hire any person who has been convicted of (1) a felony involving violence or (2) a sex crime against a minor or a sex crime involving violence.
The University of Wyoming is committed to providing a safe and productive learning and living community. To achieve that goal, we conduct background investigations for all final candidates being considered for employment. Background checks may include, but are not limited to, criminal history, national sex offender search, employment and motor vehicle history. Offers of employment are contingent upon the completion of the background check.
The University of Wyoming will only consider degrees from accredited universities/colleges that are recognized by the U.S. Department of Education.
It is your responsibility to ensure your application materials were submitted.  The system will send an email that we successfully received your application. If you are unsure you can double check your profile or call our office and we can check for you.
UW Benefits Summary
Fringe benefits are a substantial part of the compensation received from the University of Wyoming. The benefits to which employees are entitled are summarized for your information. This summary is for purposes of illustration only and does not purport to represent the rights or liabilities of the parties pursuant to the underlying policies, contracts or law. For further information contact the Human Resources Department in Wyoming Hall, Room 141, phone (307)766-4220. Alternate formats of this information are available upon request for individuals with disabilities.
SICK LEAVE
Full-time employees accrue sick leave at the rate of 12 days per year of service. Part-time employees working 50% time or more earn sick leave on a pro-rata basis.
VACATION
Faculty/Academic Professional - Faculty and academic professionals (except post-doctoral research associates) with academic year appointments receive time-off periods at Christmas, between school terms, etc. and are not entitled to vacation with pay. Faculty and academic professionals appointed by the Board of Trustees to fiscal year appointments earn 22 days of vacation annually. Post-Doctoral Research Associates may request up to 22 days leave with pay a year.
Exempt Staff - Full-time 12 month exempt benefited employees earn vacation credit at the rate of 22 working days annually.
Non-Exempt Staff - Full-time 12 month non-exempt benefited employees earn vacation credit as follows: 0-2 years - 10 working days; 3-6 years - 16 working days; 7 or more years - 22 working days.
The accrual balance cannot exceed 352 hours. Part-time employees working 50% time or more earn annual leave on a pro-rata basis.
Vacation & Sick Leave may not be used in advance of accrual or taken in the month it is accrued.
ADMINISTRATIVE HOLIDAYS
Administrative Holidays include: Memorial Day, Independence Day, Labor Day, Thanksgiving Day, and the day after Thanksgiving, Christmas Eve, Christmas Day, New Year's Eve, New Year's Day, and Martin Luther King/Wyoming Equality Day. Winter Closure includes three paid working days off between Christmas and New Year's Eve.
TUITION WAIVER
Full-Time and Part-Time Benefited Employees - The University will pay assessed tuition for one course (up to six semester hours) for enrollment in University, Outreach School and Flexible Enrollment credit courses each regular semester and summer session.
Spouses of Employees - The University will pay one-half the assessed tuition for University, Outreach School and Flexible Enrollment credit courses each regular semester and summer session for spouses of full-time faculty members, university officers, and staff members. Spouses of part-time employees are eligible for one-half of the above tuition benefit.
If you are a spouse of a university employee as well as a university employee, you are eligible for either the employee's privileges or spouse's privileges, but not both.
Please call the HR Employee Benefits Office at (307)766-4220 concerning reciprocity with Wyoming community colleges.
RETIREMENT
Participation in either the Wyoming Retirement System or TIAA/CREF is compulsory for all benefited employees. The State contributes 12.69% of an employee's gross salary and the employee contributes 1.43% of their salary for a total of 14.12% to a retirement system of the employee's choice. Once a retirement system has been selected by an employee they are required to stay with that retirement system for the remainder of their career at the University of Wyoming. If an employee leaves employment and returns as a benefited employee they must contribute to the retirement system they selected upon initial employment.
An employee has a vested right to benefits at retirement age after participating in the Wyoming Retirement System for 48 months. The contributions of an employee who terminates may be left on deposit, if vested, and withdrawn through a monthly allowance when the individual reaches the age of 50 (the benefit will be reduced accordingly). Full retirement benefits may be attained at the age of 60 or when the employee reaches the Rule of 85. An employee terminating has the option of withdrawing or rolling over contributions paid on behalf of the employee. However, matching employer funds are not refundable or available for rollover to other plans.
An employee participating in TIAA/CREF is vested immediately. Under TIAA/CREF, a terminating employee may leave the funds on deposit for a retirement benefit, may transfer his/her annuity contract to another institution participating in the plan, rollover to another authorized retirement plan/IRA, or withdraw contributions paid on behalf of the employee plus the matching funds.
Employees may sign up for Supplemental Retirement for 457(b) deferred compensation or 403(b) tax sheltered annuities and will receive a State match of $20 per month.
HEALTH INSURANCE AND DENTAL PLAN
The University of Wyoming participates in the State of Wyoming Plan for health and dental insurance coverage. The plans are administered by CIGNA for health and Delta Dental for dental coverage.
WHO IS ELIGIBLE - Employees in benefited positions are eligible for insurance, but must enroll in the health and dental plans. It is NOT AUTOMATIC. Employees are required to enroll within 31 days of eligibility for health and dental insurance. The employee is insured the first day of the month after date of hire provided enrollment forms are returned within 31 days. Any changes in insurance coverage (i.e. dropping or adding dependents) need to be completed by the established payroll deadline to be effective the following month. Employees participating in the flexible spending plans may only make changes allowed by IRS regulations.
If employees and/or eligible dependents are not enrolled within 31 days following the initial date of eligibility, they must wait until the next open enrollment period. Open enrollment periods are in the fall of every odd-numbered year. Coverage is effective on the following January 1st.
Deductible Amounts
Option 1 - $350 per person/$700 per family for expenses other than prescription drugs.
Option 2 - $750 per person/$1500 per family for expenses other than prescription drugs.
Option 3 - $2000 per person/ $4000 per family for expenses other than prescription drugs.
Option 4 - $1500 per person/$3000 per family HDHP (high deductible health plan) where prescription drugs go to deductible and then are paid at 80%.
Option 1, 2, 3 Prescription Medication - Co-pay of $10 (generic), $20 (preferred), and $50 (non-preferred) or the lesser amount for a supply of 30 or fewer days.
Option 1, 2, 3 Mail Order Prescription Medication - Co-pay of $15 (generic), $30 (preferred), and $75 (non-preferred) for a 90-day supply.
Wellness Benefits - are covered at 100% up to $500 annually for each individual participating in the health plan with no deductible. Newborn $600 for the first 12 months of life.
Medical Management - Advance approval is required for all hospital stays and for surgery outside a physician's office. A non-compliance penalty for both inpatient expenses and outpatient surgery expenses will be applied, if you or your physician does not obtain pre-treatment authorization from Medical Management.
Domestic Partner Benefit - The University of Wyoming provides a benefit to employees with qualifying domestic partners and legal dependents that are not eligible for health insurance coverage through the State of Wyoming plan. The benefit provides an allowance to assist in paying for health insurance obtained elsewhere by partners and dependents.
GROUP LIFE INSURANCE
The University of Wyoming offers optional life insurance through the State of Wyoming's Plan for all benefited employees. Dependent life is also available. This plan has a maximum benefit of $50,000 on Life, and $20,000 for Accidental Death and Dismemberment. The Wyoming Retirement System and TIAA-CREF allow employees to purchase additional life insurance.
COST FOR HEALTH, DENTAL, AND LIFE INSURANCE
The State contributes most of the cost for premiums. Employees pay a portion depending on the option chosen.
Current health, dental, and life insurance rates.
LONG-TERM DISABILITY INSURANCE
This plan provides guaranteed income in the event of extended disability and covers accidents and sickness both on and off the job. The monthly benefit while totally disabled equals 66-2/3% of your monthly compensation to a maximum monthly benefit of $7,000. The University of Wyoming pays 100% of the premium. An employee is insured the first day of the month following date of hire.
VOLUNTARY BENEFITS
The State of Wyoming offers voluntary options for Vision coverage, Short-Term Disability, and Long-Term Care Insurance for which employees pay a premium. For detailed information, please check the State Group Insurance website: http://personnel.state.wy.us/EGI.
YOU ARE ALSO ENTITLED TO
Workers' Compensation Coverage, Unemployment Insurance, Social Security, discounts on athletic season tickets, use of the UW Libraries, physical activity facilities, and UniWyo Federal Credit Union membership.
Preparing to Apply
It is important to think about a few things before you begin the application process.  You will want to gather information regarding your employment history, dates, addresses and phone numbers for previous employers and references; anything you may not know off the top of your head. You will have approximately 30 minutes to complete the application before the system will time you out after a period of inactivity. However, the system does allow for you to save your application as a draft and you can log back in at a later time to finish and submit your materials.
We strongly suggest that you do not use the back button on your browser when you are completing your application.  This could result in a loss of data or the system may log you off before you can save what you entered. Please use the links provided in our application to navigate. 
Most positions require a cover letter.  However, you can only upload one document for each application.  Please save your cover letter and resume as one document.
If you are using the Safari web browser or Google Chrome you will want to switch to FireFox or Internet Explorer. Your resume/cover letter is limited to 1000 KB and you will want to keep the title of your resume fairly simple and short. When uploading a resume, make sure it is one of the accepted file types. We accept .PDF .DOC .DOCX .RTF and .TXT
The system does require that you have an e-mail address.   If you do not have one please visit one of these sites to obtain a free account, www.gmail.com or www.yahoo.com.
Clear your cookies and temporary internet files before you begin. You can find that in your internet options under tools, browsing history. You will get an email once your application is submitted successfully, if you do not get that message, you did not successfully apply.
Application Guides
Assoc Vice President of HR Search Information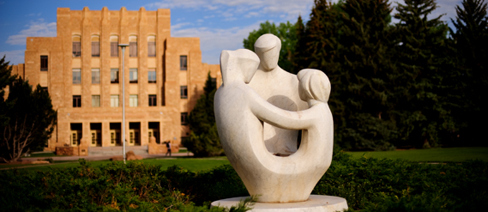 We are partnering with Summit Search Solutions to help scout top talent to fill the available Associate Vice President of Human Resources position at UW! For additional information about the position, or if you are interested in applying, please visit the link provided below to Summit Search Solutions' site.
Please use either Firefox or Internet Explorer for your browser. Also, visit the section "Before You Apply" on the main Prospective Employees page for some helpful remarks.
Interested in working while you're learning? Click below.
Looking to start a career at UW? Click below to get started.
***We have currently gone online with our Administrative hires - effective November 17th, 2015. Jobs approved to be posted BEFORE that date can be found under the "Administrative Openings" link, and jobs approved to be posted AFTER that date can be found under the corresponding "Online Administrative Openings" links.