| | | |
| --- | --- | --- |
| | | |
| Start Your Graduate Application Now | Schedule A Campus Visit | Questions? |
NEW! Community & Public Health Journal Club

Students, staff, and faculty from all schools and departments are welcome! Connect with others who are passionate about Community & Public Health (CPH) at UW. With help from faculty and staff, dive into relevant topics in CPH in the popular and peer-reviewed media. Stay current on the latest CPH happenings at UW.

 
Spring 2022 graduate course offerings
(All 3 credits, online, and asynchronous, open to undergraduates as well):
HLED 4900-40/ 5586-41 Emergency Prep and Management
About This Program
The Kinesiology & Health master's degree focus in community and public health helps students develop systems-thinking approaches to creating conditions for healthy communities and ending health disparities. 
Graduate courses offered within this focus include 
(all courses are 3-credit, online, and asynchronous unless otherwise stated):
The lead faculty in this focus area is Dr. Christine M. Porter, who has been principal investigator on multi-million dollar, federally funded projects including "Food Dignity: Action research on engaging food insecure communities and universities in building sustainable community food systems" and "Growing Resilience: an RCT on the health impact of gardens with Wind River Indian Reservation."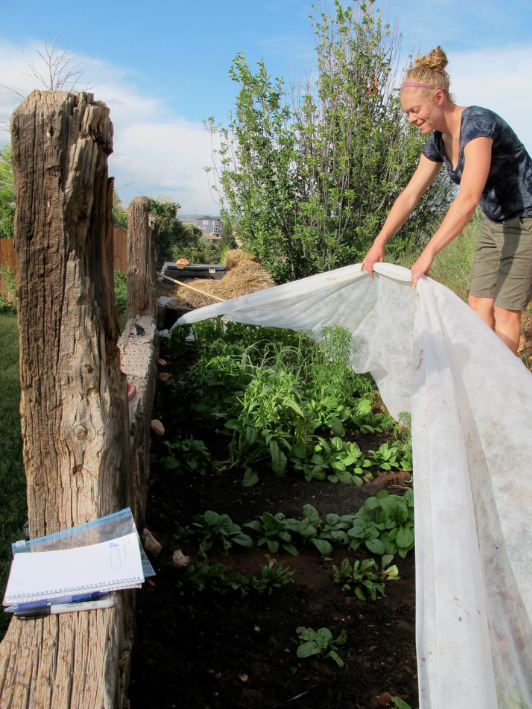 Why Community & Public Health?
Students can choose between engaging in project-based case work, partnering in community-based participatory research (CBPR, or action research), and conducting more conventional original research. Our MSc graduates from this focus have gone on to doctorate-level programs for further study and directly into careers in community health, corporate and university health programs, and the rapidly growing sector of food system and food justice careers.
Links to professional organization websites and demonstration of the field in action
Faculty
Wyoming Excellence Chair in Community and Public Health,

Professor

(307) 766-2143

Assistant Lecturer 

 

Assistant Lecturer, Community & Public Health Program Development Manager

(970) 817-0090

 
Examples of peer-reviewed publications from our graduates:
Porter, C.M., Gaechter, L. & Upadhyaya, S. (2020). Comparing apples and coconuts: food regimes and (farmers') markets in Brooklyn, US and Suva, Fiji. Journal of Agriculture, Food Systems, and Community Development. 9(3): 197-214.  https://doi.org/10.5304/jafscd.2020.093.020 (open access)
Arthur M.L. & Porter, C.M. (2019). Re-storying Northern Arapaho food sovereignty. Journal of Agriculture, Food Systems, and Community Development. 9(B). https://doi.org/10.5304/jafscd.2019.09B.012 (open access)
Bradley, K. , Gregory M.M., Armstrong, J.A., Arthur, M.L., and Porter, C.M. (2018). Graduate students bringing emotional rigor to the heart of community-university relations in Food Dignity. Journal of Agriculture, Food Systems, and Community Development, 8(Supp. 1), 221-236. https://doi.org/10.5304/jafscd.2018.08A.003 (open access)
Gaechter, L.  & Porter, C.M. (2018). 'Ultimately about Dignity:' Social movement frames used by collaborators in the Food Dignity action-research project. Journal of Agriculture, Food Systems, and Community Development, 8(Supp. 1), 147-166. https://doi.org/10.5304/jafscd.2018.08A.004  (open access)
Conk, S.  & Porter, C.M. (2016) Food gardeners' productivity in Laramie, Wyoming: more than a hobby. American Journal of Public Health. 106(5): 854-856. https://doi.org/10.2105/AJPH.2016.303108 (open access)
Porter, C.M., McCrackin, P.  & Naschold, F. (2016) Minigrants for community health: a randomized controlled trial of their impact on family food gardening. Journal of Public Health Management & Practice.  22(4): 379–386. https://doi.org/10.1097/PHH.0000000000000359