Impact of Open Education Resources at UW
September 26, 2019

By: Jennifer Kirk, Marketing & Communications Specialist | Research and statistics compiled by Hilary Baribeau, Digital Scholarship Librarian | Graphics designed by Kacie Pallan, UW Libraries Marketing & Graphics Student Intern 

In the winter of 2018, the UW Libraries established our "Alt-Textbook Grant" program. The purpose of the grant program is to support UW faculty in creating or adapting free and open textbooks for their courses.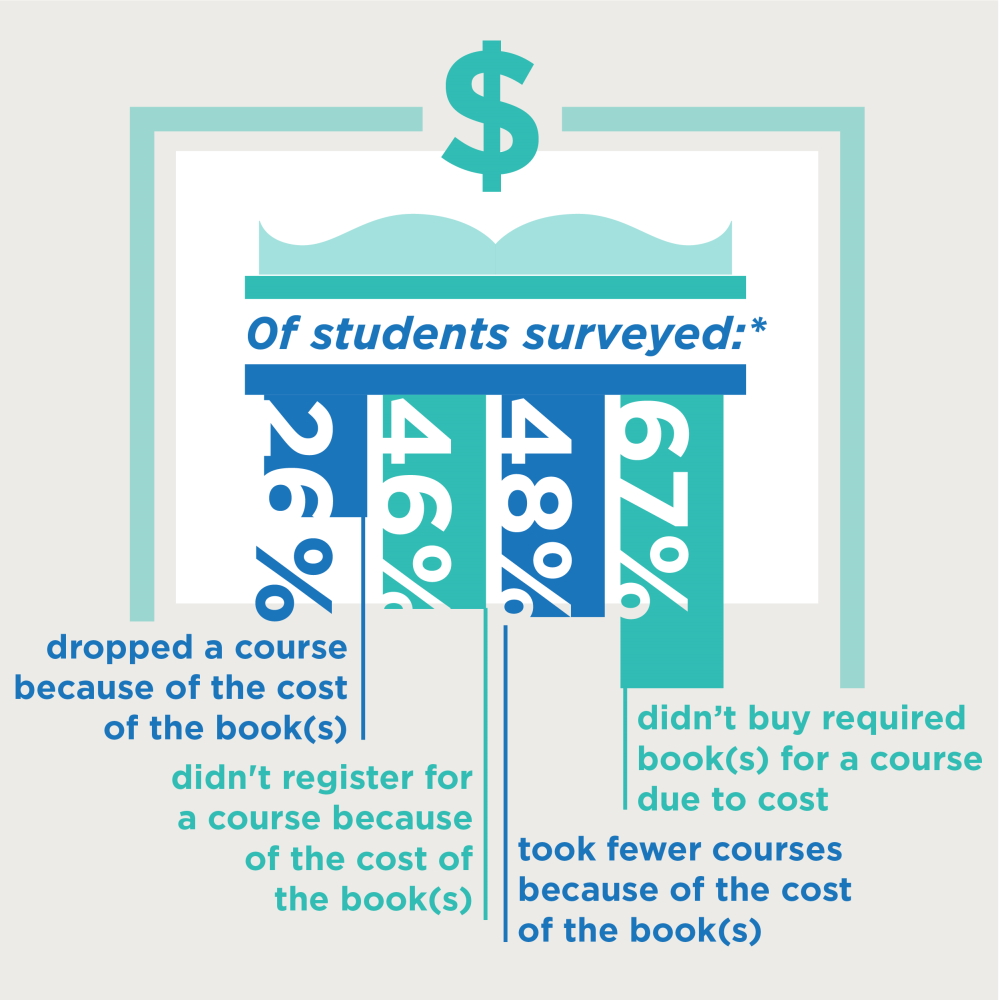 2016 survey of the impact of textbook students on college students
According to Creative Commons, open educational resources (OER) are "free and openly licensed educational materials that can be used for teaching, learning, research, and other purposes." Open education resources can significantly impact affordability for students. In a world of rising costs of college tuition and fees, the Libraries has positioned itself to directly lower the cost of a student attending UW.
According to a 2016 report by the Bureau of Labor Statistics, the cost of textbooks has risen over 88% since 2006 and 2016 -- and it continues to rise at a rate of three times the rate of inflation. To counterbalance that statistic there has been a significant rise in institutions creating, adopting and utilizing open education resources. According to OER publisher OpenStax, their open access publications have impacted 6.2 million students, saving them over half a billion dollars since 2012.

Textbook costs correlate directly with student retention and can act as a barrier for students to get a quality education or even complete their degree. According to a study completed by Florida Virtual Campus in 2016, 67% of students didn't buy the required book(s) for a course because of cost, 48% of students took fewer courses because of the cost of the book(s), 46% didn't register for a course because of the cost of book(s), and 26% of students dropped a course because of the cost of the books(s).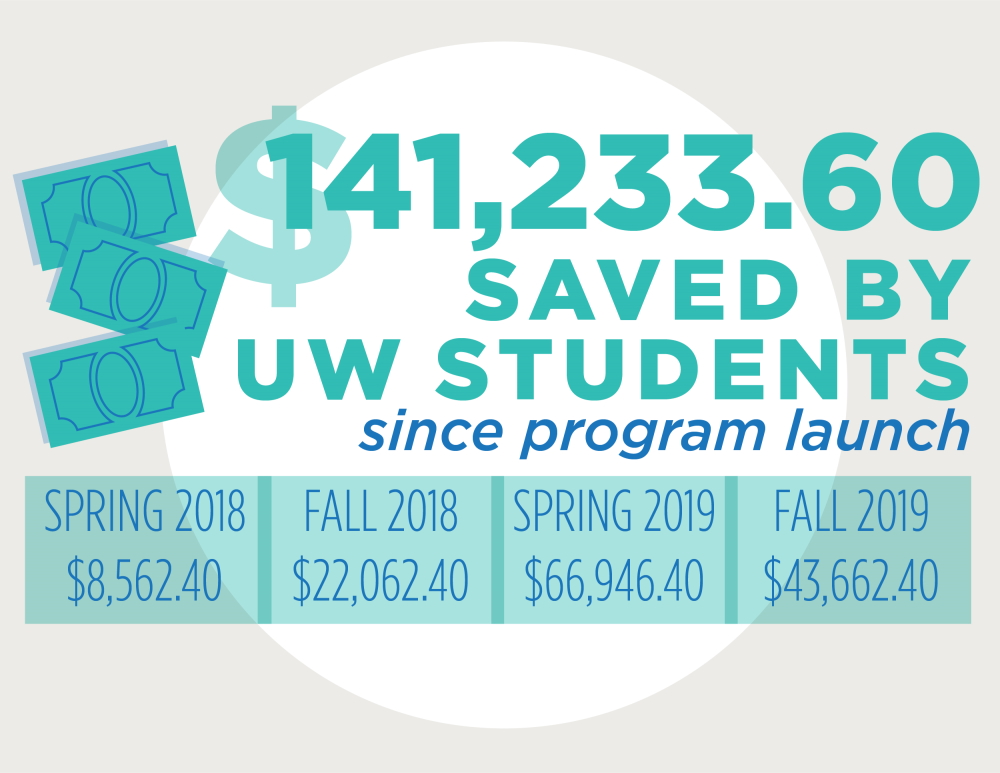 Since spring 2018, UW students have saved over $141,000 in textbook costs

With the help of faculty across twelve schools and departments at UW, the Libraries Alt-Textbook Grant has helped save 1,405 students a savings of $141,233. But the potential impact will be even greater -- some grant projects are still in the works and once completed have a projected total savings of $335,433. OER materials that are produced from this program are archived in Mountain Scholar, the University's open-access institutional repository managed by UW Libraries.
Our call for alt-textbook grant proposals for spring 2020 implementation is open until October 15. For more information please visit our Alt-Textbook Grant website.