Life Sciences Program
Mark Lyford, Program Director
Aven Nelson Bldg., Room 138
1000 E. University Ave.
Laramie, WY 82071
Phone: 307-766-4158
Fax: 307-766-2851

Life Sciences Program Learning Outcomes

---
Program Goals, Learning Outcomes and Assessment of Student Learning
The Life Sciences Program at the University of Wyoming provides a grounding in the biological sciences for all life science majors on campus, as well as service courses for non-science majors. The program curriculum extends from the 1000 to 3000-level. Within the life science majors, each individual degree program determines the extent to which they rely on the Life Sciences Program curriculum to begin the training of their students.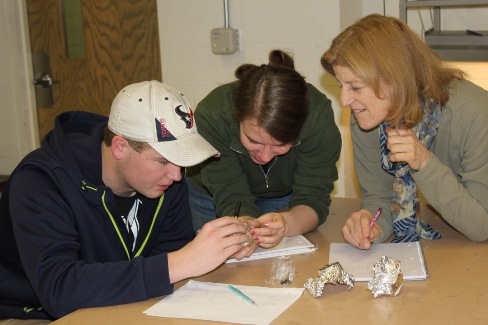 Students engage in inquiry-based learning by developing their own questions, designing experimental protocols and conducting experiments to test their hypotheses.
---

The goal of the Life Sciences Program curriculum is to expose students to four key areas:
Acquisition, Application and Synthesis of Knowledge
Communication Skills
Critical Thinking and Problem Solving
Research Skills
Courses within the Life Sciences Program curriculum will address these goals at the appropriate level. Learning outcomes will be related to the number of program courses the students complete. Students who only complete a portion of the courses within the program will begin their education towards these learning outcomes, but will not necessarily master each. For students completing the entire biology core curriculum (LIFE 1010 General Biology; MICR/MOLB 2021 Microbiology; LIFE 2022 Animal Biology; LIFE 2023 Plant and Fungal Biology; LIFE 3050 Genetics; LIFE 3400 General Ecology; LIFE 3500 Evolutionary Biology; LIFE 3600 Cell Biology) and capstone courses within related degrees, the student learning outcomes are as follows:
---

Acquisition, Application and Synthesis of Knowledge
Students will be expected to:
1) acquire fundamental concepts in the fields of cell and molecular biology, evolutionary biology, genetics, and ecology.
2) apply biological concepts to new situations.
3) synthesize knowledge to test hypotheses or conclusions.
---

Communication Skills
Students will be expected to:
1) read and identify key points in scientific writing.
2) summarize key points from oral presentations.
3) be competent in written communication.
4) discuss and present scientific findings verbally.
5) construct effective and appropriate visual displays of information.
---

Critical Thinking and Problem Solving
Students will be expected to:
1) differentiate between fact and opinion.
2) recognize and evaluate author bias and rhetoric.
3) develop inferential skills.
4) recognize logical fallacies and faulty reasoning.
5) make decisions and judgments by drawing conclusions using logical, quantitative or statistically-based reasoning.
6) assess the elements of a problem and develop and test a solution based on logic and the best possible information.
---

Research Skills
Students will be expected to:
1) understand and appreciate that science and its methodology is a way of knowing.
2) understand how the scientific method is applied to everyday problems.
3) develop testable hypotheses to answer research questions.
4) understand how to design experiments to appropriately test hypotheses.
5) apply appropriate quantitative methods to research data.
6) understand the limitations of science.
7) develop a working concept of research ethics.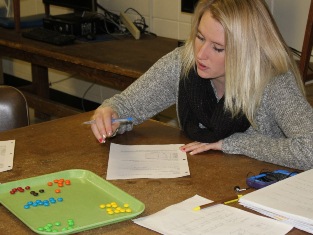 Students are provided with hands-on opportunities to investigate complex concepts during lecture.