Wyoming Master Gardener Coordinator
Department 3354
1000 E University Ave
Laramie, WY 82071
Phone: 307-766-6870
Email:
chilgert@uwyo.edu
University of Wyoming Extension Master Gardeners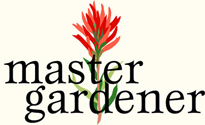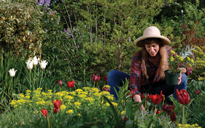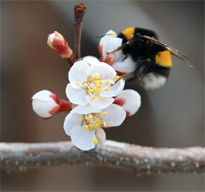 Learn
Master Gardener trainees receive educational training in horticulture from UW Extension Educators and learn about botany, soils, flowers, trees, shrubs, lawns, vegetables, fruits, entomology, pesticide safety, and diagnosing plant problems. The Calendar of Events at the bottom of this page contains information on upcoming Master Gardener programs and UW Extension gardening workshops, classes, and events around the state.
Give
After completing the training, Master Gardener interns give back to their communities through volunteer service. Volunteer activities are coordinated at the local level to address local needs and opportunities. Master Gardeners are asked to provide 40 hours of volunteer time in their own communities. Some examples of volunteerism include diagnosing plant problems, public speaking, hands-on workshops, farmer markets, community gardens, plant clinics and information booths. 
Grow
Many Master Gardeners continue with the program for years and years. The longer a Master Gardener stays with the program, the more they learn. University of Wyoming Extension Educators and Active Master Gardeners offer advanced education to build on your base of knowledge. Master Gardeners typically enjoy the social aspect of learning together, volunteering together, and helping others. 
Join
If you have an interest in gardening, want to learn more, and want to help your community grow, the University of Wyoming Extension Master Gardener program is for you. Master Gardener programs are offered in 15 counties in Wyoming. 
Contact your local UW Extension office for class schedules and to apply.