2012 BRAND Preceptor Recognition
University of Wyoming faculty and students work with "preceptors" - nurses who mentor our students in a variety of clinical settings. In 2010 our school introduced a new award to recognize preceptors, especially those who go above and beyond. Students nominate preceptors for this award from each of our programs.
Brenda Teter
The preceptor chosen from the BRAND program is Brenda Teter, who is employed by Platte County Memorial Hospital (Banner Health), in Wheatland, Wyoming. The University of Wyoming School of Nursing student who wrote the winning nomination said,
"I was fortunate enough this semester to have Brenda Teter. She was my preceptor on the Med/Surg floor at Platte County Memorial Hospital for part of May and for most of July and has been a great example of what it means to be a nurse. She has approximately 22 years of nursing experience in many different areas including the ICU, Med/Surg and Care Coordination. Through her actions and patient care Brenda has shown me what a difference a kind word, a sympathetic ear, and a willingness to teach can make in the overall wellness of the patients she serves. Specifically, she demonstrates a passion for patient education and she becomes wonderfully animated when talking about cardiac care. When admitting patients she is conscientious about asking how each patient learns best so that she can teach to each patient's preferences. She makes good use of the teach-back method with both her patients and with me. Throughout our working relationship she made it a point to quiz me on medications, patient interventions and teaching methodologies. She also consistently challenged and encouraged me to be a better nurse by examining the entire patient when forming my nursing diagnoses and plans of care. I feel very fortunate to have had the benefit of her vast experience and knowledge."
– BRAND student 2012
The School of Nursing presented the award to Teter at the annual Nightingale Ceremony on the University of Wyoming Campus in the fall.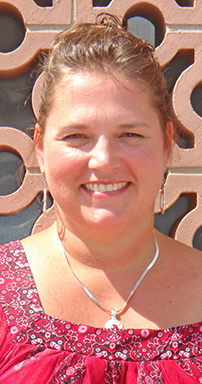 2012 BRAND Preceptor of the Year Award Recipient