Kathleen McCauley
2018 UW Nursing Scholarship Day Speaker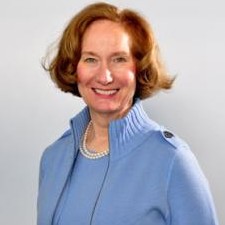 Kathleen McCauley
PhD, RN, FAAN, FAHA
Professor Emerita of Cardiovascular Nursing
University of Pennsylvania School of Nursing
Keynote Speaker for UW Nursing Scholarship Day
Wednesday, April 25, 2018
McCauley to discuss Transitional Care Model (TCM)
----------
The Transitional Care Model (TCM) is a "cost-effective advanced practice nurse-led model to improve the transitions of older adults who are navigating complex and often fragmented systems of care," according to McCauley's web page with University of Pennsylvania School of Nursing. The TCM is a recognized model of care to help older adults deal with the complicated health care systems of today. 
"Continually improving outcomes in nursing education and clinical care is crucial," says Kathleen McCauley. "This has been the focus of my career."
Dr. McCauley's career has been and is continuing to be exceptional. She is Professor Emerita of Cardiovascular Nursing at the University of Pennsylvania School of Nursing, Philadelphia, Pennsylvania. She is a clinical specialist in cardiovascular nursing and developed programs to improve patient outcomes at the Hospital of the University of Pennsylvania (HUP). She served as Associate Dean for Academic Programs from 2006-2015. Dr. McCauley retired in July 2016, but she continues her research with the Transitional Care Model (TCM).
Selected career highlights include:
Fellow, American Academy of Nursing and Council on Cardiovascular Nursing 

Past president and board member, American Association of Critical Care Nurses 

Recipient, Dean's Award for Exemplary Citizenship, Penn Nursing 

Recipient, Expert Alumni Award for Clinical Excellence, Penn Nursing Society of the Alumni
"We are looking forward to Dr. McCauley's visit to the Fay W. Whitney School of Nursing!" says event coordinator and graduate nursing faculty, Dr. Rebecca Carron. "Please mark your calendars now to hear her presentation about her research, especially the TCM!"
----------
Page created 1/16/2018