Fay W. Whitney School of Nursing
College of Health Sciences
UW Nursing News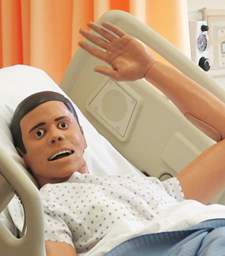 What is "UW Nursing News"?
UW Nursing News is a quarterly electronic publication designed to keep you informed with highlights about the University of Wyoming Fay W. Whitney School of Nursing. The emailed publication will include a few brief snippets of news and links to fuller articles.
How can I get on the e-mailing list?
Email uwnursing@uwyo.edu / Ask to be placed on email newsletter list.
Is there an annual hard copy newsletter?
Yes, there is indeed an annual school alumni newsletter sent out in hard copy each fall. If you would like to receive that mailing, please email uwnursing@uwyo.edu and ask to be placed on the mailing list for the annual alumni newsletter.
You can view the archived electronic copies of previous newsletters by visiting Nursing Alumni Newsletter Archive

Thank you for your interest!