School of Pharmacy
Health Sciences Center, Room 292
1000 E. University Ave., Dept. 3375
Laramie, WY 82071
Phone: (307) 766-6120
Fax: (307) 766-2953
Email:
uwpharmacy@uwyo.edu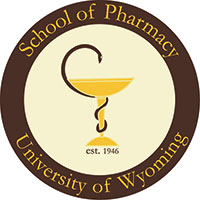 Vision, Mission and Values
Vision:
The vision of the University of Wyoming School of Pharmacy is to be sought after for the unique opportunities afforded by our high-quality pharmacy program.
Mission Statement:
The mission of the University of Wyoming School of Pharmacy is to develop pharmacy practitioners, conduct research, participate in scholarly activity, and provide service to improve medication use and overall health in frontier, rural and urban communities by
Providing and sustaining knowledge, skills, attitudes, behaviors and values necessary to develop outstanding pharmacists capable of delivering patient-centered care in a rural-frontier environment;

Promoting professional development through a commitment to life-long learning;

Achieving recognition for innovation or leadership in teaching, service, research, and practice;

Promoting excellence in the practice of pharmacy by being agents of positive change;

Providing service to health care providers, health care systems, and patients to promote excellence in health care.
Statement of Values:
The UW School of Pharmacy community is committed to supporting and promoting individual and collective excellence in teaching, research, service and pharmacy practice.  We value responsibility, compassion, respect, and integrity in all endeavors.
Share This Page: