Drug Information Center
Dept 3375
1000 E University Avenue
Laramie, WY 82071

Health Sciences Center Room 495

Phone: (307) 766-6988
Fax: (307) 766-2953
Email: rxinfo@uwyo.edu
School of Pharmacy
Health Sciences, Room 292
1000 E. University Ave.
Dept. 3375
Laramie, WY 82071
Phone: (307) 766-6120
Fax: (307) 766-2953
Email:
uwpharmacy@uwyo.edu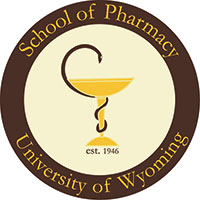 Drug Information Center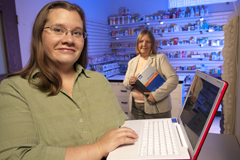 The UW School of Pharmacy maintains the Drug Information Center to provide accurate and complete drug information to health care professionals and residents within the state of Wyoming and to UW alumni.
The Drug Information Center serves as a rotation site for Pharm.D. candidates from the UW School of Pharmacy and as a resource for all UW students, especially those in the health sciences.
All drug information questions are reviewed by a registered pharmacist who specializes in drug information. Follow-up information will be faxed or mailed to you upon request. Please do not hesitate to ask for additional information or documentation, if required.