School of Pharmacy
Health Sciences, Room 292
1000 E. University Ave.
Dept. 3375
Laramie, WY 82071
Phone: (307) 766-6120
Fax: (307) 766-2953
Email:
uwpharmacy@uwyo.edu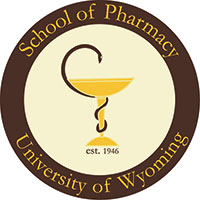 Melissa L. Hunter, Pharm.D.
Drug Information Director
mhunter2@uwyo.edu • (307) 766-6988; secondary: (307) 766-6120
HS 495
Best Mode of Communication: Both e-mail and voicemail
Office Hours: by appointment
Drug Information Center Hours: 8:30-4:30
Dr. Hunter received her Bachelor's degrees in German and Zoology/physiology from the University of Wyoming in 2000. She received her Doctor of Pharmacy degree from UW in 2004. After working in a hospital pharmacy for one year, she joined the UW faculty as the Drug Information Director in October of 2005. The Drug Information Center provides accurate and complete drug information to health care professionals and residents within the state of Wyoming and to UW School of Pharmacy alumni.
Education:
BA German, BA Zoology/physiology, PharmD
Teaching:
Drug Information Rotation, Pharmacy Practice Lab
Affiliations, Associations, Consultation:
American Association of Colleges of Pharmacy (AACP); Libraries/Educational Resources Section (member)
Global Alliance for the Advancement of Public Health (GADIS) (member)
National Community Pharmacist Association (NCPA) (member)
Wyoming Drug Utilization Review Board (WYDUR) (ex-officio member)
Wyoming Pharmacy Association (WPhA) (secretary)
Wyoming Society of Health-System Pharmacists (WSHP) (member)
Wyoming Student Chapter of NCPA (Chapter advisor)
Melissa L. Hunter, Pharm.D.