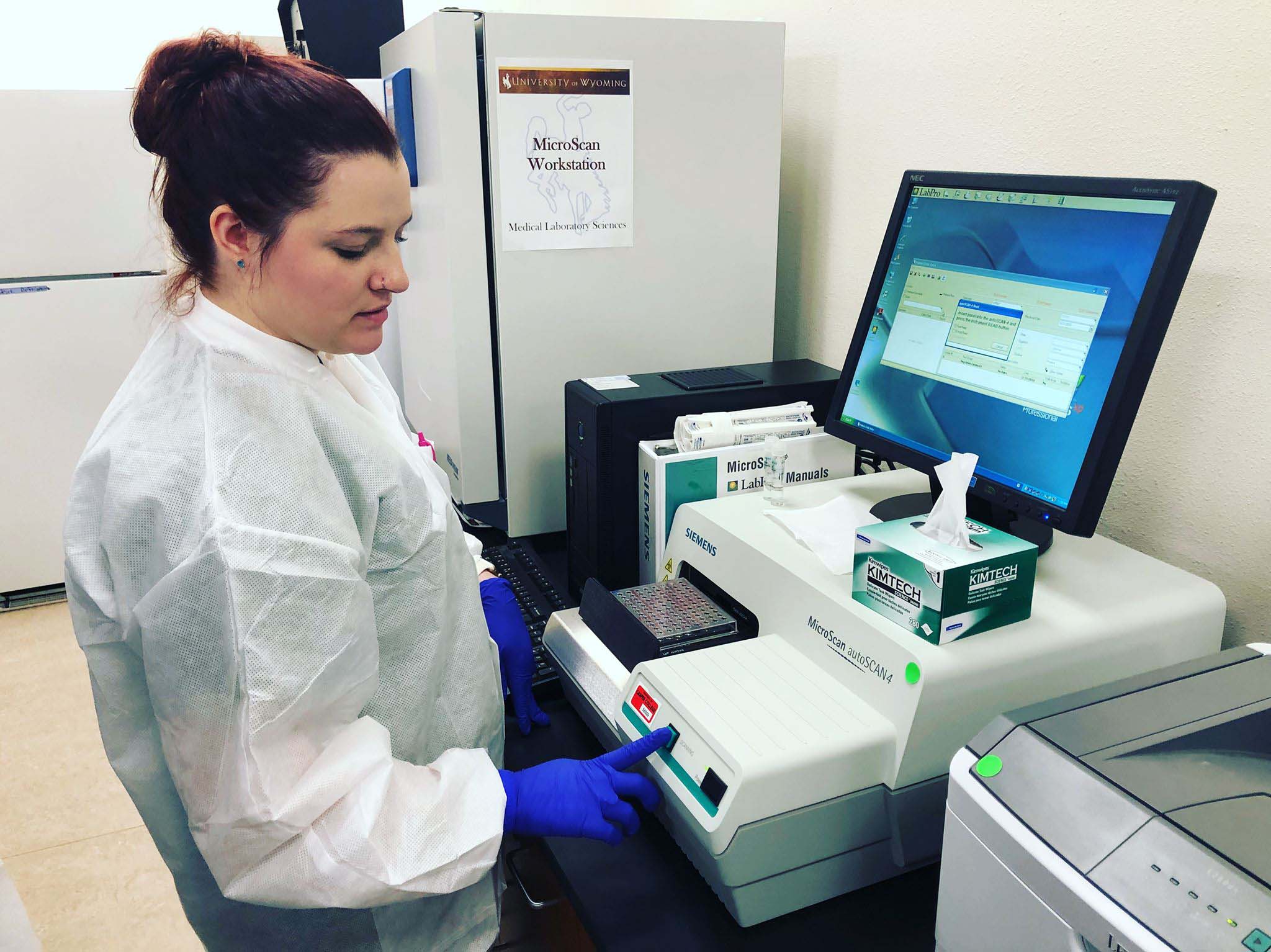 The UW-Casper Medical Laboratory Sciences (MLS) program is located within the UW College of Health Sciences, under the School of Pharmacy, and is offered on the UW-Casper campus. The MLS program is composed of 60 credit hours of course work between the junior and senior years, with the final semester being reserved for advanced clinical practicum courses. The program curriculum is based on major requirements of the University of Wyoming's School of Health Science, and program specific requirements for NAACLS accreditation. Required coursework will be administered in either a synchronous or asynchronous online format, or in a distance hybrid manner. The MLS program specific course content encompasses such disciplines as clinical chemistry, hematology, immunology, immunohematology, microbiology, urinalysis, molecular methods, laboratory management, clinical research design and laboratory education methodology.
The delivery of all MLS course content will occur in a distance education format, consisting of the online presentation of didactic and instructional content, supplemented with on campus lab sessions. Students will meet at the UW-Casper campus periodically for the courses that require a lab component, or face to face interaction. Successful completion of all required MLS course offerings will result in a B.S. degree from the University of Wyoming, and candidacy for the national certification examination.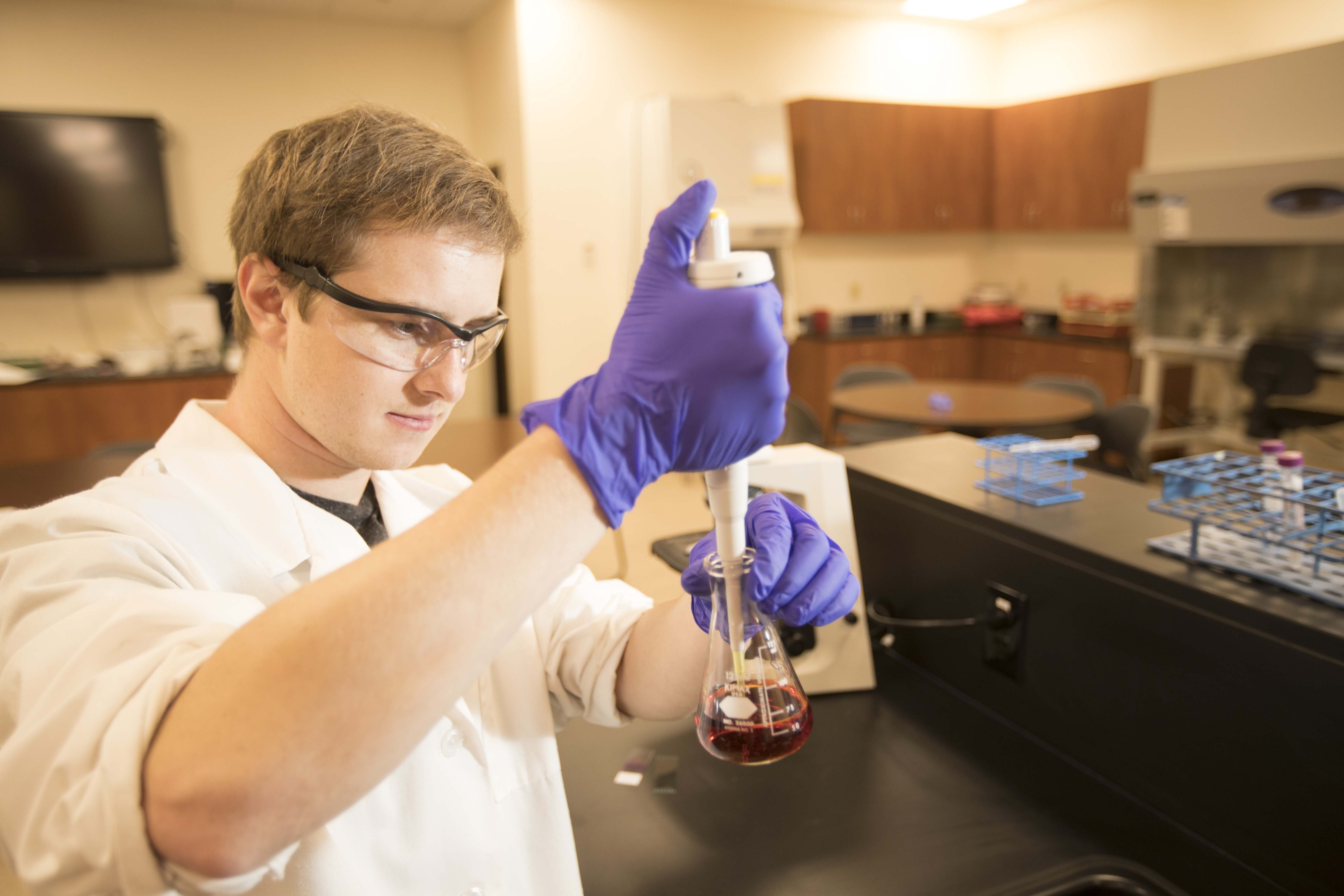 The Profession
Medical Laboratory Scientists are highly skilled professionals, qualified by academic and applied science education, who use state of the art instrumentation and methodologies to develop, perform, evaluate and correlate laboratory testing while assuring quality and accuracy. The Medical Laboratory Scientist has multi-level functions in the areas of analysis and clinical decision making, regulatory compliance, information management, education, quality assurance and performance improvement wherever laboratory testing is researched, developed, or performed. Medical Laboratory professionals practice independently, and collaboratively, and possess skills for financial, operations, marketing, and human resource management of the clinical laboratory.
They have the knowledge and skills to educate laboratory professionals, other health care professionals, as well as the public in laboratory practices. Communication skills extend to consultative interactions with members of the healthcare team, external relations, customer service and patient education. Laboratory professionals demonstrate ethical and moral attitudes and principles that are necessary for gaining and maintaining the confidence of patients, professional associates, and the community.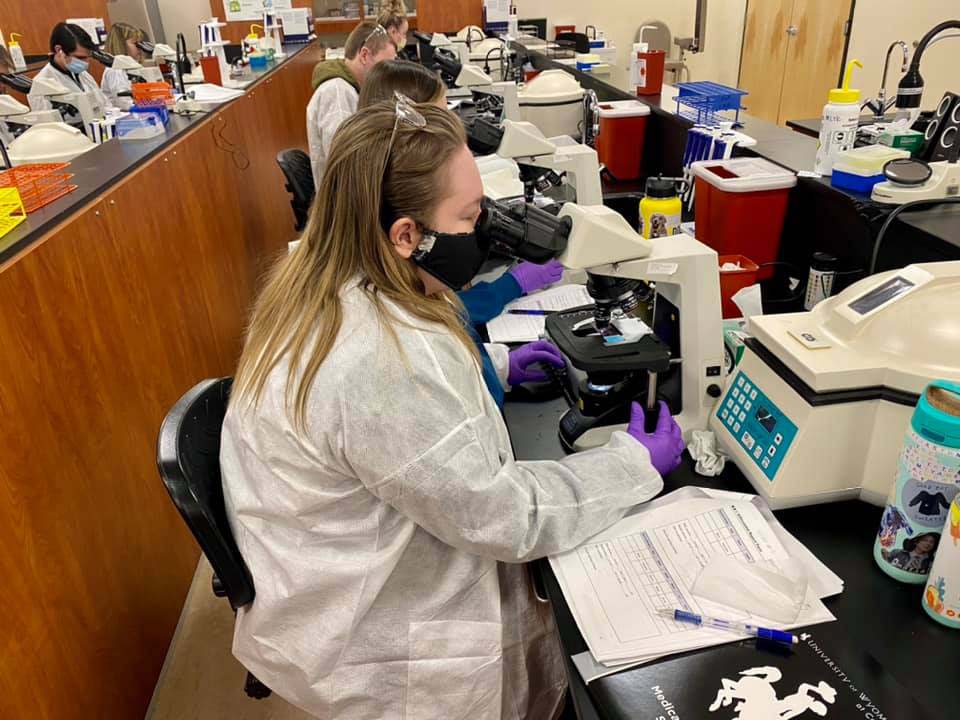 Career Options
Medical Laboratory Scientists have vast skillsets that allows for expertise in the medical laboratory, and transferable training that enables opportunities for the professional in many non-clinical settings. Careers in this field are generally very stable and secure, as they are less dependent on the economy. Career opportunities can include working as a Medical Laboratory Scientist, Clinical Systems Analyst, Educator, Forensic Scientist, Health Care Administrator, and Laboratory Manager, among others. Non-clinical opportunities can include computer applications specialist, technical sales representatives, private consulting, research, and other industrial positions.
Program Information
Accreditation and Professional Societies   
To Contact Us:
UW Casper
125 College Drive
Casper, WY 82601
Phone: (307) 268-2505
Fax: (307) 268-2416


Faculty Contact Information:
| | | | |
| --- | --- | --- | --- |
| Jed Doxtater  | Aley Hall 208      | 307.268.2505      | |
| Dr. Charlie Cruz   | Aley Hall 207 | 307.268.2003 | |
| Sarah Steinberg     | Aley Hall 205 | 307.268.2632 | |
| Dino Madsen | Aley Hall 212 | 307.268.2522 | |