WELCOME to the Harry C. Vaughan University of Wyoming Planetarium


Now offering online ticket sales!              
Doors open 20 minutes before show.  There is no admittance once the show starts.
All pre-purchased tickets must be purchased before noon on the Friday of the show. This includes pre-purchased tickets for the Saturday shows. Tickets can be purchased through the following three methods:
Tickets can be purchased at theater (cash or check only); $3 for student and $4 for non-students. Tickets for children under 5 are free.
Tickets can also be purchased at the Physics Department main office in Physical Science room 204 Monday through Thursday from 8-5 and Friday from 8 to noon.  We can only accept cash or checks in person. 
Tickets can also be purchased online. Please note that all online tickets are $4, but kids under 5 are still free. Tickets can be picked up at the door 15 minutes prior to the show. Click here to buy tickets online.
Laser light shows will be shown every other week at 8:10pm and they are a separate charge from the planetarium show at 7:00.
Tour of STAR Observatory: Weeks without laser light shows will feature an optional Rooftop Telescope Tour! After the planetarium show (and weather permitting) you are invited to the roof of the Physical Science building where you can look through our 16 inch STAR (Student Teaching And Research) Observatory. Please dress warm! The tours will be very informal and you may stay for as long as you like or leave at any time. Tours are free.
We are offering kid themed shows on Saturdays followed by free activities for those interested in staying.  Please note the days.
We are glad to have such a range of young children for our kid-themed shows! Parents, please understand that it can get a little noisy and chaotic at times with so many young kids in a darkened room. We appreciate any help in making these shows enjoyable for all!
Show Schedule
January
This January at the Harry C Vaughan Planetarium, audiences will discover the distant frontiers of our solar system and Milky Way galaxy.  Many of these objects are difficult to observe and, thanks to modern technology, have recently been found and explored.  How far away are these objects?  How did we find them?  What have we learned from our observations?  And what do we still want to know?  These questions and more will be answered this month at the Planetarium.
Friday, January 22nd
7pm  Tiny Blue Dot 
The Earth may feel very big, but how does it compare in size to other objects in our solar system?  Or to the entire universe?  In this show we will start from the small blue dot that we call home, and continue on to discover the overall size of our universe.  Find out how the size of the Earth compares to other planets, to the size of the Sun, to the size of the Milky Way, and to the overall size of the universe.
8pm  Tour of STAR Observatory
Friday, January 29th
7pm Comets and Asteroids 
Are they bringers of life or of destruction?  In the case of our home planet, the answer is both.  Tonight we will take an in-depth look into the creation and behavior of these small cosmic bodies and discover why studying something so small can forever change our understanding of the universe.
8:10pm Laser Gaga
Saturday, January 30th
11am  Space Gas
Does space have gas? Yes! Space is full of gas from the air we breathe to massive planets of gas like Jupiter and even vast clouds of cold gas lazily drifting through space. This show is all about gas in space and all the many places in can be found - from planets to stars and beyond. After show activities will include a wide variety of fun demonstrations and hands on activities that explore our invisible atmospheric gas, also known as air.
February
Planets, stars, galaxies: there are many things to explore in our universe.  The more we explore the universe, the more exciting discoveries we make. This February at the UW Harry C Vaughan Planetarium, we will answer the riddles of the universe and introduce audiences to the surprising wonders of our own solar system.
Friday, February 5th
7pm  The Martian Frontier 
This edition of the planet series focuses on our planetary next-door neighbor Mars.  Is it just a cold, dry desert?  Could humans walk on the surface or even colonize it one day?  Tonight, we will explore mankind's interest in the red planet and the revitalized effort to land humans on its surface.
8pm Tour of STAR Observatory
Friday, February 12th
7pm  Love in the Solar System 
For centuries, the night sky has been observed hopeless romantics. This show gets into the spirit of Valentine's Day to discover the most romantic celestial bodies and systems in the universe as well as their classic love stories! 
8:10pm  Laser Michael Jackson
Saturday, February 13th
11am  Water, Water Everywhere  
More than 2/3rds of our Earth is covered in liquid water.  Where did all that water come from, and does it exist elsewhere in our solar system?  Today we will explore the planets and moons in our solar system to find where liquid water could exist.  Could extraterrestrial life exist on these objects as well?  After the show, we will experiment with water and discover its many amazing qualities that led to life on our planet.
Friday, February 19th
7pm  Dust, Light, Dust: the Stellar Life Cycle 
Although Stars aren't alive, they have extraordinary life cycles. Throughout their life they take many interesting and unique forms. Stars are born in clouds of gas, metamorphosis as they fuse the elements of the periodic table, and eventually collapse in cataclysmic deaths. Tonight audiences will discover the science behind stellar formation and the various forms they take throughout their life cycle. 
8pm  Tour of STAR Observatory
Friday, February 26th
7pm Galaxies: Island Universes 
In 1920, two astronomers named Harlow Shapley and Heber Curtis held a public debate on the size of the universe - is the universe small or large? The work of Shapley and other astronomers, including Henrietta Leavitt and Edwin Hubble, brought us conclusive evidence that the universe is indeed large and filled with billions of "Island Universes" or as we know them today – galaxies.  Our own Milky Way galaxy is just one of many. Join us as we explore these Island Universes from their birth to their ultimate demise and everything in between.
8:10pm Laser U2
Saturday, February 27th
11am  Spaceships
How do we know so much about space? How did we learn everything we know about outer space and our solar system? The short answer is spaceships! Spaceships take us into the solar system to discover its wonders for ourselves.  Come to this kid friendly show to learn the history of spaceships and the role they've played in answering our questions about everything related to outer space.  Then, after the show, feel free to join us to design and build your own model spaceship!
-------------------------------------------------------------------------------------------------------------------
Information for Groups:
All private shows will be $50. Payments can be made by cash, check, voucher or IDR.  Sorry, we cannot accept credit cards.
The University of Wyoming Harry C. Vaughan Planetarium is a great place to bring your class, club, or entire grade.
Our shows are typically one hour long although it is very easy for us to modify the time as needed.
Learning about the planets or stars? Constellations? Galaxies? Let us know and we can cater our shows to your topic. We also always offer general sky shows for a great introduction to astronomy.
Please call 307-766-6150 or email physics@uwyo.edu for more information or to set up a show.
For parking information please contact Transit and Parking Service at 307-766-9800 or visit their webpage at:
http://www.uwyo.edu/tap/parking/parkingoptions.html
Directions:
The University of Wyoming Harry C. Vaughan Planetarium is located in the basement of the Physical Science building. Enter the Physical Science building at the SW entrance, go down the stairs and follow the signs pointing to the planetarium.
University of Wyoming map: http://www.uwyo.edu/uw/tour/_files/docs/uw-laramie-campus.pdf
Physical Science is located at D 10 in the above map.
About Harry C. Vaughan:
The planetarium has been renamed in honor of the Windy Ridge Foundation's owner, who was a professor of meteorology in the Iowa State Department of Geological and Atmospheric Sciences. Vaughn taught courses in meteorology, earth sciences and agronomy there. Before teaching at Iowa State, he worked at the Ames Laboratory.
Upon retirement, Vaughn moved to Laramie, where he befriended a number of faculty members in UW's Department of Atmospheric Science. He devoted his time to his love of astronomy and built a personal observatory in his backyard to make his own astronomical observations and also mentored UW students.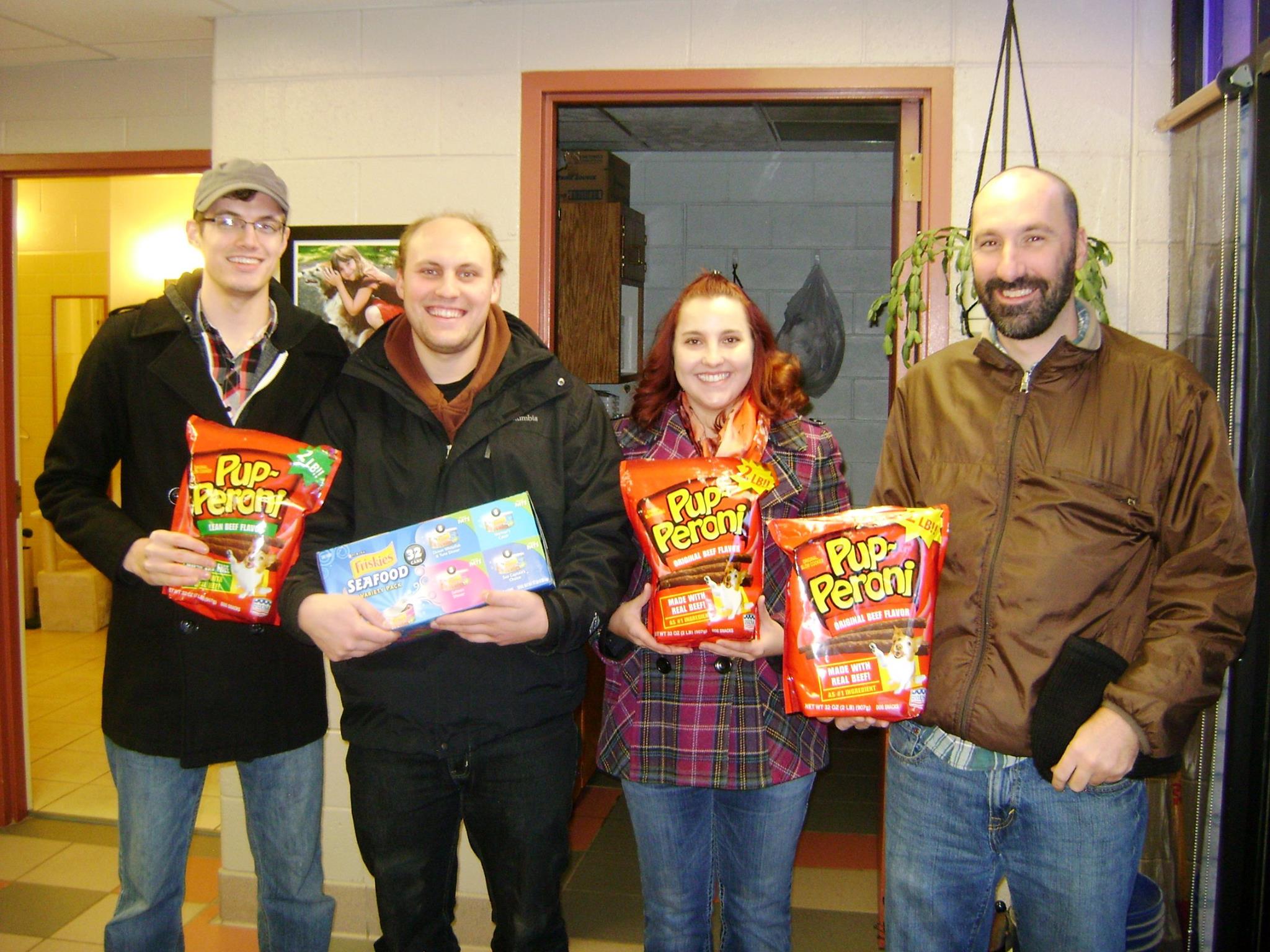 Funds from the telescope raffle were used to purchase food and toys for the Laramie Animal Shelter.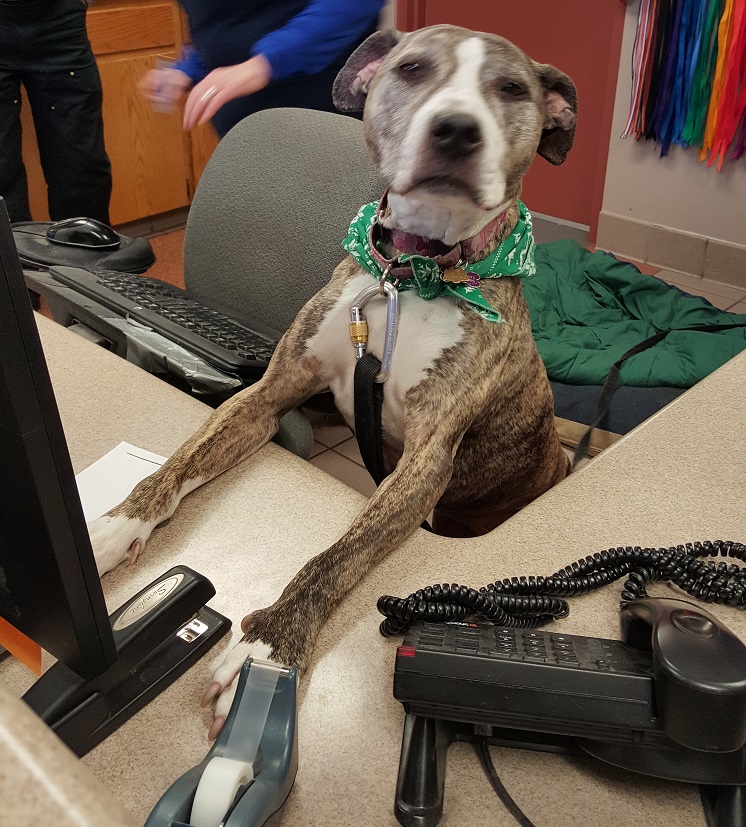 One of the recipients of the Animal Shelter donation.