WELCOME to the Harry C. Vaughan University of Wyoming Planetarium


Summer Astronomy Challenge!
This summer, the planetarium is having a Summer Astronomy Activity Challenge.  Complete the fun activities in our activity book to win awesome prizes!  Running now through September 10th.  Click here to join in on the fun!
Now offering online ticket sales!              
Doors open 20 minutes before show.  There is no admittance once the show starts.
All pre-purchased tickets must be purchased before noon on the Friday of the show. This includes pre-purchased tickets for the Saturday shows. Tickets can be purchased through the following three methods:
Tickets can be purchased at theater (cash or check only); $3 for student and $4 for non-students. Tickets for children under 5 are free.
Tickets can also be purchased at the Physics Department main office in Physical Science room 204 Monday through Thursday from 8-5 and Friday from 8 -4.  We can only accept cash or checks in person. 
Tickets can also be purchased online. Please note that all online tickets are $4, but kids under 5 are still free. Tickets can be picked up at the door 15 minutes prior to the show. Click here to buy tickets online.
Laser light shows will be shown on the 1st Friday of every month at 9:10pm and they are a separate charge from the planetarium show at 8:00.
Tour of STAR Observatory: Weeks without laser light shows will feature an optional Rooftop Telescope Tour! After the planetarium show (and weather permitting) you are invited to the roof of the Physical Science building where you can look through our 16 inch STAR (Student Teaching And Research) Observatory. Please dress warm! The tours will be very informal and you may stay for as long as you like or leave at any time. Tours are free.
We are offering kid themed shows on Saturdays followed by free activities for those interested in staying.  Please note the days.
We are glad to have such a range of young children for our kid-themed shows! Parents, please understand that it can get a little noisy and chaotic at times with so many young kids in a darkened room. We appreciate any help in making these shows enjoyable for all!
Show Schedule
July
July is a month for bright, colorful nights. Fireworks, meteor showers, planets, and more light up the warm summer evenings.  And there's more to see of the summer night sky at the UW Planetarium.  Join us this month as we discover the wonders of our solar system, mankind's exploration throughout time and space, and the mysteries of the universe.
Friday, July 15th   
8pm Summer Skies
From the Summer Triangle adjacent to the Milky Way to views of deep-space objects near the center of our galaxy, Wyoming's summer months lay claim to some of the most beautiful features of our night sky. Tonight's in-depth star walk will familiarize audiences with the constellations, planets, and astronomical events of this year's summer sky.

9pm  Tour of STAR Observatory
Saturday, July 16th
11am  Cold Stuff in Space
Ice caps, cryovolcanism, and liquid methane: outer space can get very, very cold!  Enjoy the break from a hot summer's day, but try not to freeze during this exploration of the universe's coldest objects.  After the show, experience a refreshing treat colder than a January in Laramie: Liquid Nitrogen Ice Cream!!
Friday, July 22nd
8pm Full Dome Movie: Back to the Moon for Good
Thanks to numerous landers and orbiters, mankind explored and learned a great deal about Earth's closest neighbor in the 1960s and 70s.  But we haven't been to the moon in over 40 years.  That is about to change.  The full dome feature, Back to the Moon for Good, follows numerous teams in competition to land on the moon and win the $30 million Google Lunar XPRIZE.  Designed to spark creativity and innovation in 21st century space travel, the XPRIZE is inspiring students and citizens to head back to the moon – for good.
9pm  Tour of STAR Observatory
Friday, July 29th
8pm Cosmology
Are we at the center of the universe?  How did the universe begin, and how will it end?  What existed before the Big Bang?  Are there other universes?  What is dark matter, and how does it affect our existence?  Since antiquity, astronomers have continuously gained a greater understanding of our universe as they attempt to answer questions like these.  Tonight's show will focus on astronomical exploration methods to explain how we know what we know.
9pm  Tour of STAR Observatory
Saturday, July 30th
11am  Explore our Solar System
Sun, planets, and moons, oh my!  There is so much in the Earth's cosmic neighborhood to explore!  Come with us as we travel our solar system in all its beauty and wonder. Then, join us after the show to build your own planet, moon, or even design your own solar system!
August
Welcome back students!  This month at the planetarium explores a little bit of everything: from the constellations to stars (especially our own Sun), and spaceships such as the exploration of Juno of the gas giant, Jupiter.  Join us at the planetarium to discover the cosmos for yourself!
Friday, August 5th
8pm  The Olympians
The Ancient Greeks used the night sky as a clock, calendar, and story board for their unique mythologies.  The 88 constellations that piece our sky together are dominated by Greek Mythology.  To celebrate this year's Olympic Games, which were started by the ancient Greeks to honor their gods and mythology, we will gaze at their ancient storyboard to discover the shapes and characters that lie in these constellations.
 9:10pm Laser Light Show: Daft Punk
Friday, August 12th  
8pm  Our Companion Star: Friend or Foe?
What is the closest star to Earth?  It is the Sun, only 8.5 light minutes away from our small blue planet!  Many of us tend to not give proper reverence to the massive ball of nuclear fusion at the center of our Solar System.  In this show we will pay the Sun the respect it deserves by discussing what it is and the many ways affects us here on Earth --- both good and bad.
9pm  Tour of STAR Observatory
Saturday, August 13th
11am  The Sun!
It lies at the center of our Solar System.  It gives us warmth and makes life on Earth possible.  Today we will be discussing everything about our parent star, the Sun!  After the show, join us on the roof to see the Sun for yourself.  Don't look directly at it!!  We will have equipment to help protect your eyes as you gaze at the surface of our Sun.
Friday, August 19th
8pm  The Jovian System
In 1610, Galileo discovered the 4 largest moons of Jupiter and turned the world of astronomy upside down.  And this past 4th of July, the Juno mission succeeded in falling into orbit around Jupiter.  Its mission: to explore the atmosphere of this gas giant and gain clues to the formation of our solar system.  For four centuries, we have been observing, exploring, and discovering this giant planet.  Tonight's show will introduce audiences to Jupiter, its many moons, and everything there is to explore in this Jovian System.
9pm  Tour of STAR Observatory
Friday, August 26th   
8pm Stellar Evolution
Do you ever wonder why there is excessive hydrogen and limited amounts of metals in our universe? Or how the physical development of our universe started? The answer is Stars and their extraordinary life cycles.  Watch this show to discover the incredible nature of stars and the role they've played in creating everything we know.  
9pm  Tour of STAR Observatory
Saturday, August 27th
11am  Spaceships!
How did we send astronauts to the moon? How did we get close up pictures of Pluto? We did it with spaceships! Through the years, humans have built all sorts of spaceships - giant rockets, tiny robot spaceships, the space shuttle - just to name a few. In this show, we are going to learn all about these real life spaceships, from how they fly through outer space. Stay after the show where you'll get to design and create your very own spaceship!
-------------------------------------------------------------------------------------------------------------------
Information for Groups:
All private shows will be $50. Payments can be made by cash, check, voucher or IDR.  Sorry, we cannot accept credit cards.
The University of Wyoming Harry C. Vaughan Planetarium is a great place to bring your class, club, or entire grade.
Our shows are typically one hour long although it is very easy for us to modify the time as needed.
Learning about the planets or stars? Constellations? Galaxies? Let us know and we can cater our shows to your topic. We also always offer general sky shows for a great introduction to astronomy.
Please call 307-766-6150 or email planetarium@uwyo.edu for more information or to set up a show.
For parking information please contact Transit and Parking Service at 307-766-9800 or visit their webpage at:
http://www.uwyo.edu/tap/parking/parkingoptions.html
Directions:
The University of Wyoming Harry C. Vaughan Planetarium is located in the basement of the Physical Science building. Enter the Physical Science building at the SW entrance, go down the stairs and follow the signs pointing to the planetarium.
University of Wyoming map: http://www.uwyo.edu/uw/tour/_files/docs/uw-laramie-campus.pdf
Physical Science is located at D 10 in the above map.
About Harry C. Vaughan:
The planetarium has been renamed in honor of the Windy Ridge Foundation's owner, who was a professor of meteorology in the Iowa State Department of Geological and Atmospheric Sciences. Vaughn taught courses in meteorology, earth sciences and agronomy there. Before teaching at Iowa State, he worked at the Ames Laboratory.
Upon retirement, Vaughn moved to Laramie, where he befriended a number of faculty members in UW's Department of Atmospheric Science. He devoted his time to his love of astronomy and built a personal observatory in his backyard to make his own astronomical observations and also mentored UW students.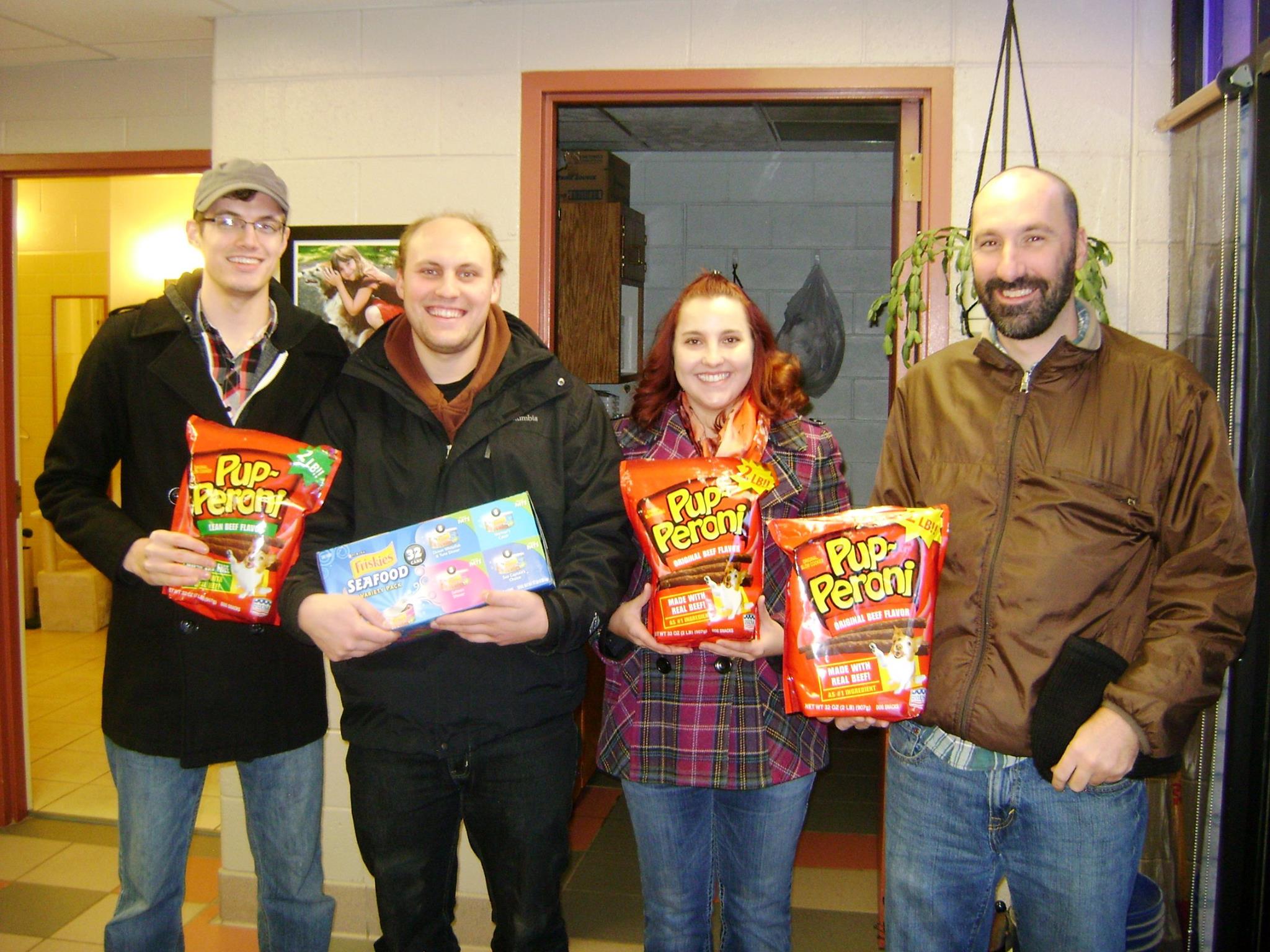 Funds from the telescope raffle were used to purchase food and toys for the Laramie Animal Shelter.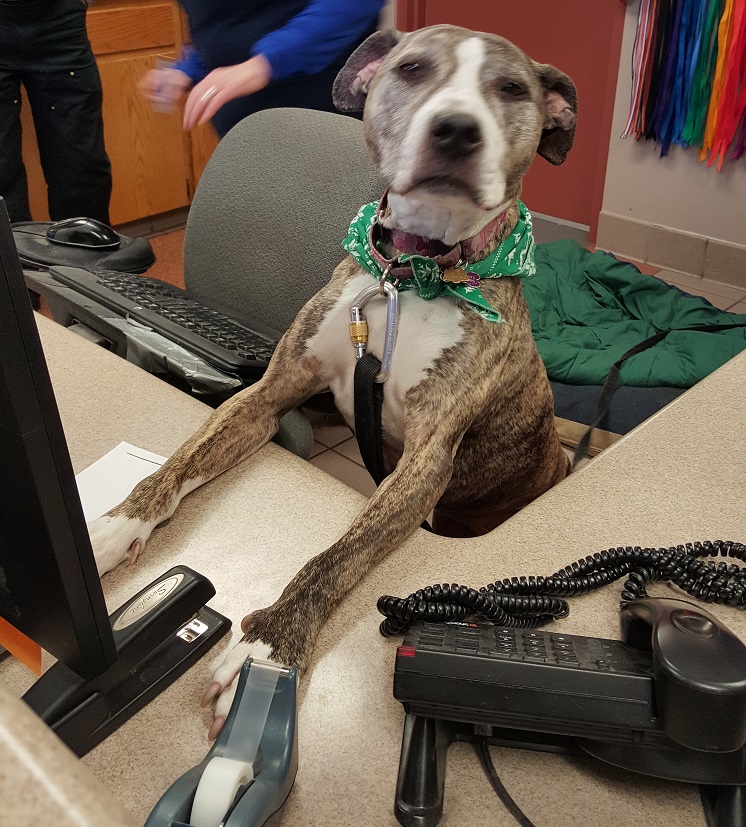 One of the recipients of the Animal Shelter donation.