Program in Ecology Curriculum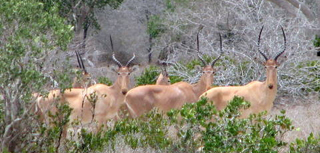 In accordance with the University of Wyoming's requirements, all Program in Ecology PhD students must complete 72 credit hours, 42 of which must be course-credits.  Courses taken during a master's program may or may not count toward this requirement; check with your faculty advisor to determine if any of your completed courses are eligible.  Click here to view all student requirements.
PhD in Ecology: Program of Study
1.  All PiE students are required to take ECOL 5100: Ecology as a Discipline or equivalent. This course should be taken during the first year of residency.
2.  The program of study must include at least six credit hours aimed at developing a tool skill, which except for rare cases shall be in the quantitative/analytical domain (e.g., statistics, modeling, GIS, remote sensing, informatics). Courses relating to research tools should be taken early in the student's residency to ensure that they can be used in thesis research and advanced studies. Specific coursework and tool-skill development for the student's program of study will be developed in consultation with and subject to approval by the student's Advisory Committee.
Exceptions or substitutions of these requirements are subject to approval by the Graduate Affairs Committee.  Additional information on degree requirements and graduate policies can be found in the Graduate Affairs Policy.
Required Courses
5100 Ecology as a Research Discipline - 3 credits
A seminar course that provides students with an overview of the historical roots of ecology, the conceptual and philosophical underpinnings of ecological knowledge, the diversity of research approaches applied to ecology, and a set of survival skills for graduate study and research. Team-taught by two ecology faculty members from different departments; offered every fall semester.
Sample Syllabus
Additional Ecology Courses
The Program in Ecology encourages students to enroll in courses across departments and colleges, depending on their area of specialization and advisory committee's recommendations.  A list of many of the ecology-related courses and seminars is available here; this list is continually updated based on new and expired courses, and course availability varies each semester.  Check the University's course catalog to find if the course is available for your desired semester.
List of ecology-related courses
Save
Save
Save