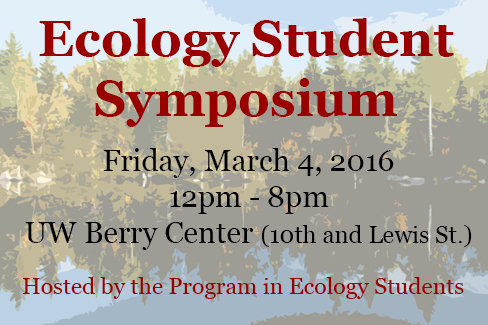 Ecology Student Symposium 2016
The fifth annual Ecology Student Symposium will be held March 4, 2016 in the Berry Biodiversity Conservation Center at the University of Wyoming.  The Symposium, coordinated and hosted by the PhD students of the Program in Ecology, will feature student research currently underway in the Program in Ecology, ranging from soil microbes and climate change to short-horned lizard ecology to Arabian wolf movement in Israel.
The event is free and open to the public - all are welcome to attend!
Agenda
coming soon!
The Berry Center is located just west of the Geology Building on Lewis Street between 9th and 10th Streets. Call 766-6240 or email brenna.marsicek@uwyo.edu with any questions.