Department of Psychology
College of Arts & Sciences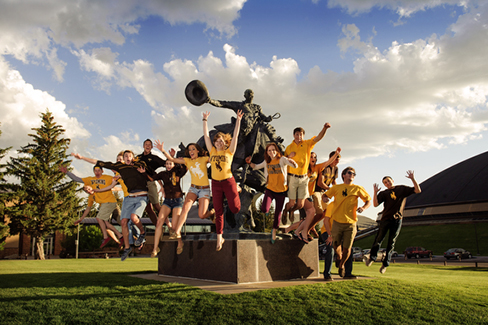 Prospective Graduate Students
Thank you for your interest in UW Psychology!  As a graduate student at the University of Wyoming, you will join a friendly and collegial department where students support rather than compete with each other.  You will receive individual attention in small classes and work closely with dedicated faculty mentors, all of whom are active in research.
Our talented faculty work across disciplines and sub-disciplines, and encourage their graduate students to do so as well.  We typically admit 5-10 students per year (4-6 of which are admitted to the clinical program).  Students work with a specific faculty member's research laboratory, following a mentorship model.
Our four areas of expertise and to which students may apply include:
 *Questions related to the program's accredited status should be directed to the
Commission an Accreditation:
     Office of Program Consultation and Accreditation
     American Psychological Association
     750 1st Street, NE, Washington, DC 20002
     Phone: (202) 336-5979 / E-mail: apaaccred@apa.org
     Web: www.apa.org/ed/accreditation
Most graduate students in Psychology earn their Master's degree as part of their PhD program.  We do not accept terminal Master's students, although our students who do not have a Master's degree at admission will earn one on their way to their PhD.