Energy Land & Water Management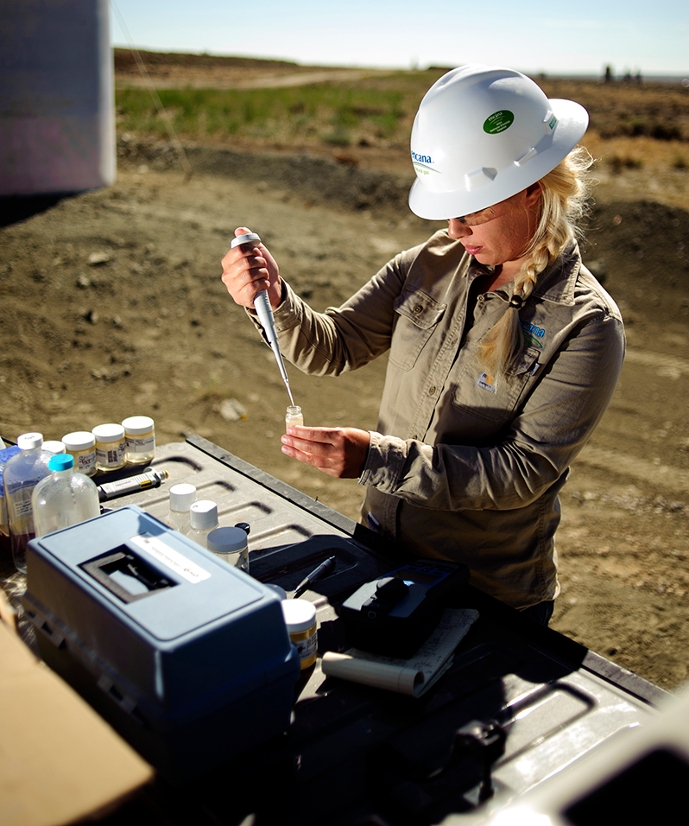 The development and management of energy resources is dependent upon the sustained stewardship of air, land and water. For example, reclamation and restoration of coal production areas is very sophisticated and is one of the success stories of modern energy production, Oil, gas, wind, solar, uranium and other energy asset production also require careful consideration of environmental impacts on the complex interactions between flora, fauna, and the physical environment. Effective and environmentally sound application of emerging energy technologies such as CO2 storage and in wind and solar farm placement begin with consideration of air, land and water resources.
Think Outside! Explore other opportunities for outdoor and environmental careers here.
---
Career and Graduate School Opportunities
Environmental Compliance Coordinator
Environment Health and Safety Analyst
Environmental Services Technician
Project manager
Regulatory Analyst
Water/Range Technician
Graduate school in water quality, rangeland ecology and watershed management and environment and natural resources
Typical employers are oil and gas companies, coal companies, environmental consulting firms, conservation districts, state and federal governments.
---
Courses
Students take courses in communication, mathematics, statistics, business, economics and law, chemistry, biology, engineering, energy, geographic information systems, and negotiation.
Click here to download the Energy Land and Water concentration degree plan.
---
Student Organizations
Energy Land and Water students are encouraged to join the Restoration Outreach and Research (ROaR!) student organization. ROaR! is a venue for students with an interest in reclamation and restoration of disturbed lands to help local organizations with projects and to network and gain career skills. Students are eligible to join the American Society of Mining and Reclamation.
Additional opportunities for belong include the Environment and Natural Resources Student Club and the Sustainability Club.
---
Concurrent Majors and Minors
Students are encouraged to add a concurrent major and/or minor to provide depth to their course of study in an area of interest.
Concurrent major in Environment and Natural Resources with the Haub School
Opportunities for minors in
---
Next Steps