SER Conferences
Hosted by:
University of Wyoming School of Energy Resources and
sponsored by Rocky Mountain Power
Networking Reception - Thursday, April 13, 2023 | 6:00 - 8:00 PM | School of Energy Resources Energy Innovation Center on the University of Wyoming Campus
(Attire: Business Casual)
Friday, April 14, 2023  |  8:00 AM - 5:00 PM | Hilton UW Conference Center, Laramie, WY
(Attire: Business Casual)
---
Conference Overview
The UW School of Energy Resources is pleased to host the Research Explorations for Nuclear Energy in Wyoming (RENEW) Academic Workshop. The event will bring together experts in advanced nuclear energy topics from federal agencies, national labs, and from higher education institutions. The collaborative forum will provide robust discussions on emerging research needs, partnership opportunities, challenges and best practices in nuclear research, and resources available to researchers.
UW faculty, staff and students interested in advancing nuclear-related research are encouraged to attend.  
Conference details can be found below including speaker bios, the current agenda, as well as accommodation information. Register now to guarantee your spot and to receive update emails.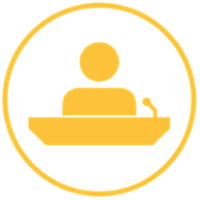 Speakers
Read about the guest speakers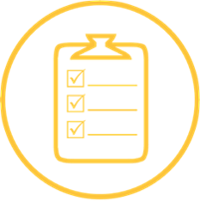 Agenda
Click here to read a draft agenda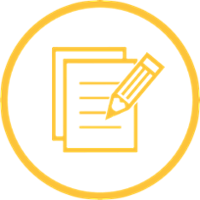 Program
Download the Conference Program
---
Registration
Please register here to reserve your spot and receive update emails.
Please click the button below to register.
General Admission -  Free
UW Student and Faculty Admission -  Free  
A final agenda, conference information, and confirmation letter will be emailed to all attendees shortly before the event.
Location
Conference Location: UW Conference Center at the Hilton Garden Inn | 2229 Grand Ave, Laramie, WY 82070
Networking Reception: Energy Innovation Center (EIC) Directions and Campus Map
Accomodations
UW Conference Center at the Hilton Garden Inn 

2229 Grand Ave, Laramie, WY 82070 | (307) 745-5500
Contact
If you have questions about your registration or if you need to cancel your attendance, please contact Christine Reed at christine.reed@uwyo.edu or 307.766.6708.
---
Sponsors
Thank you to our gracious sponsor, Rocky Mountain Power for supporting the event! 
---
 Related Events
NATIONAL LAB DAY AT THE UNIVERSITY OF WYOMING
The University of Wyoming is proud to co-host the National Lab Day in conjunction with the U.S. Department of Energy (DOE). This event will be held April 12 & 13, 2023, and was created for participants to learn about and explore opportunities for partnerships with DOE national laboratories.  The agenda and networking opportunities will be designed to acquaint UW researchers, industry, small-businesses, and students with DOE national laboratory scientists and leaders.

The DOE maintains 17 preeminent national laboratories across the country, each providing distinctive scientific and technological capabilities that are often beyond the scope of academic and industrial institutions. The Labs also operate and maintain major scientific user facilities as shared resources for the scientific community, and they provide extraordinary educational opportunities for students.

UW's DOE National Lab Day will provide an introduction to the national labs with panel discussions on topics, such as energy, environmental science and computing. Attendees will be able to take advantage of this incredible opportunity to meet lab directors and scientists; learn about the facilities and expertise available to support research, technology development, education; and discover how to engage with national lab scientists.National Lab Day Website