School of Energy Resources
Energy Innovation Center (EIC)
1000 E. University Ave.
Dept. 3012
1020 E. Lewis St.
Shipping & Receiving:
16th & Gibbon
Laramie, WY 82071
Phone: 307-766-6897
Fax: 307-766-6701

Trish Steger
Executive Admin. Assistant
EIC 339
Phone: 307-766-6897
Email:
psteger@uwyo.edu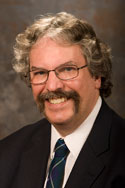 Dr. Craig Douglas
Dr. Craig Douglas is an SER Professor of Mathematics in the Department of Mathematics. He received his Ph.D. from Yale University. His research interests include simulating contaminant transport, wildland fires, combustion, and ocean circulation using dynamic data-driven techniques. He is best known for his work in multigrid methods. He has run MGNet, a repository for information related to multigrid, multilevel, multiscale, aggregation, defect correction, and domain decomposition methods, since its inception in 1991.
Education
Ph.D. Yale University 1982
M.Phil. Yale University 1980
M.S. Yale University 1978
A.B. Chicago University 1977
Presentations
Dr. Craig Douglas conducted the Dynamic Data-Driven Application System 2011 Workshop (DDDAS 2011) in conjunction with the International  Conference on Computational Sciences 2011 (ICCS 2011) in Singapore. He gave a presentation on shale gas field development.