Baker Hughes Rig Count
October 12, 2018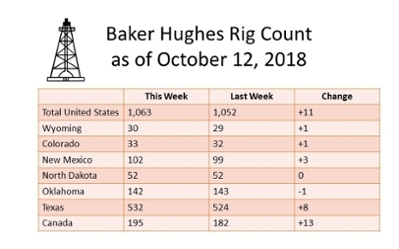 Total number of rigs climbed 11 in the United States.
October 12, 2018
Baker Hughes rig count for October 12, 2018 shows an increase of 11 rigs for the United States.
Wyoming and Colorado increased 1 rig each while Texas added 8 rigs. Canada increased by 13 rigs.
Visit http://bhge.com/rig-count for more information.