School of Energy Resources Welcomes ChooiKim Lau as Newest Research Scientist
June 23, 2022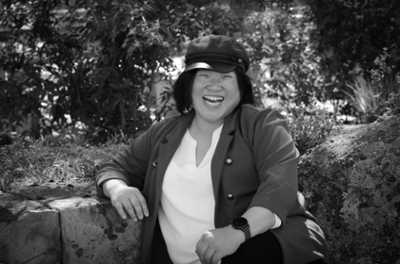 The School of Energy Resources is pleased to welcome ChooiKim Lau as an assistant research scientist in the Center for Carbon Capture and Conversion (CCCC).
Lau recently graduated with a master's degree in Architectural Engineering from the UW Department of Civil and Architectural Engineering and Construction Management. During her graduate program, Lau was the lead student on the coal-derived building materials developed in the CCCC and managed the construction of the char brick demonstration house on campus.
"My graduate scholarships were funded through Wyoming coal," says Lau. "Working at SER gives me an opportunity to learn and contribute my knowledge and experience to participate in finding alternative uses for coal. I believe that through our technological innovation of Wyoming coal, we can create new, diversified local industries of Wyoming coal, and characterize the efficiency of the char products including lifecycle metrics."
In her new role, Lau will continue to oversee the coal-to-product building material projects – including the collection of data produced from the demonstration house. She will monitor the house's performance and continue to develop future plans for a second generation of the char bricks, utilizing the information gathered throughout the year-long demonstration to improve design, masonry, and to integrate other coal-derived building materials in later demonstrations. Additionally, she will assist the Center with writing new proposals for future projects.  
With expertise and experience in HVAC design, building energy, materials, and construction management, Lau will also be tasked with the administration of the carbon engineering labs and Advance Coal Technology lab in the Energy Innovation Center. In that capacity, she will train the new students on lab equipment and safety, and will coordinate with their project supervisors.
"Working at SER is a real turning point in my life," Lau says. "I love the work environment here at SER and the motivation and support from all my colleagues. After half a decade of searching for my pathway, I have finally stamped my footprint in Wyoming. Wyoming means a lot to me, and without support from SER, my dream of becoming a researcher would not come true."
Originally from Alor Setar, Malaysia, Lau came to the U.S. in 2008 after earning her A.S. in Quantity Surveying from Nottingham Trent University in the United Kingdom in 1997. Now a resident of Laramie and a U.S. citizen, Lau attended the University of Wyoming for her undergraduate degree, earning a B.S. in Architectural Engineering in 2020.
"Kim's focus for her master's thesis was the design and construction of the coal-derived char brick demonstration house," says Richard Horner, director of the CCCC. "SER is delighted Kim chose to stay on as a researcher and continue with her coal-to-building product technology development. Retaining Kim's insight and knowhow for progressing this important future of coal initiative is crucial for program success."