Science Professional Development
SMTC PD Mission: To provide sustained, high quality, research-based responsive facilitation of science-specific professional development to K-12 science teachers and administrators in Wyoming.
Our Team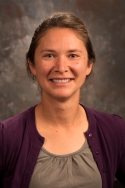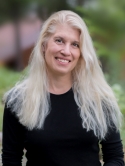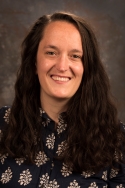 Martha Inouye                  Ana Houseal               Clare Gunshenan
---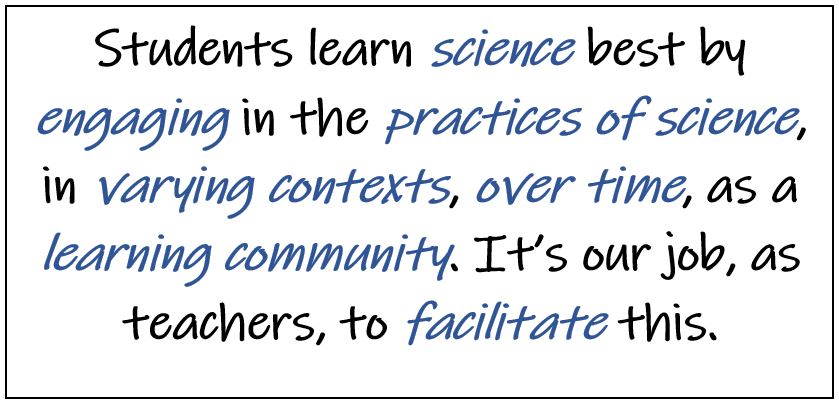 The Professional Development team, as in its current form, emerged as a result of decades of collaborations between the SMTC and school districts, community organizations, and other entities around the state and region.  We seek to support science education pre K-20 through collaborative endeavors that honor the expertise of all stakeholders, and are rooted in the research on science teaching and learning.
Upcoming Open Enrollment Workshops
SUMMER 2023: K-12 and Researcher Science Knowledge Exchange
When: Summer 2023 - Spring 2024

Where: Grand Teton National Park (summer kickoff) and Zoom (year-long follow-up)
Partners: Wyoming EPSCoR Climate, Water, and People grant, Grand Teton National Park, Teton Science Schools, and the SMTC

Registration: Stay tuned!
More Information: Stay tuned!
IN PROGRESS: Science Performance Assessment Task Development Series
When: August 2022 - December 2023

Where: Laramie (3 days in each August) and Zoom (all other meetings)
Partners: Supported by a WDE Digital Learning and Virtual Education Grant; sponsored by Platte County School District #2 and the SMTC
Get Access to Resources: Instructions for accessing the repository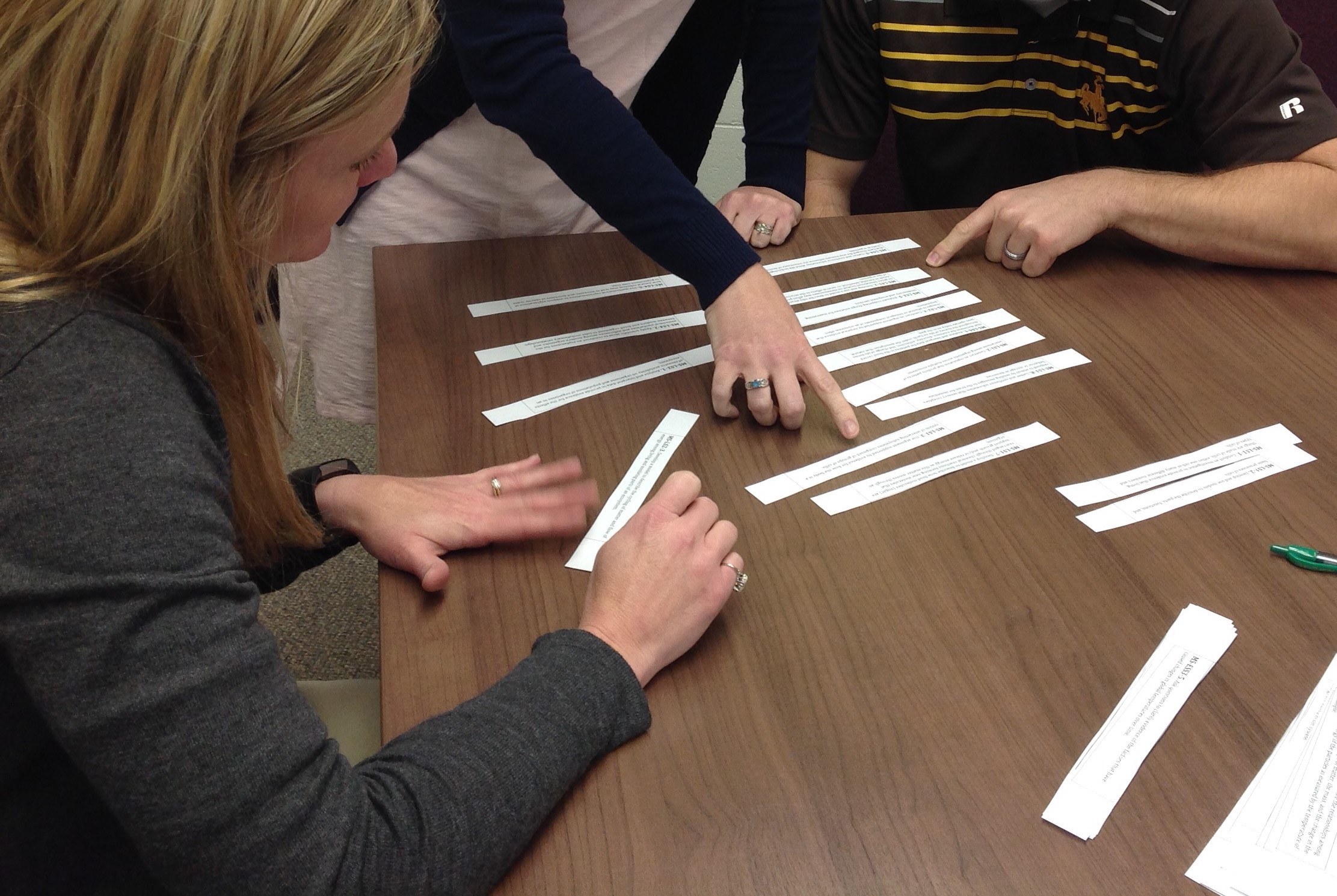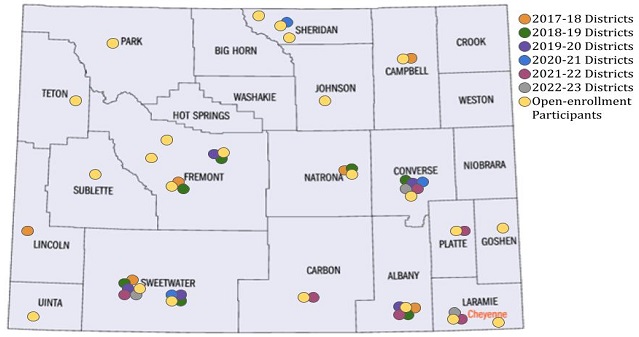 Ongoing District Workshops
Our PD work in school districts responds to teacher and district needs. The sustained PD we do with districts continues over time and takes different forms from group to group. Our supports range from multi-day workshops, to single days, and even to several hour targeted topic workshops. While we typically work in person with teachers in their districts, we've also expanded into virtual workshops that range from multi-day to several hour sessions. We have loved working with preK-12 teachers, instructional facilitators/coaches, and administrators across Wyoming; check out our district map (above) to see where we've been.
If you're interested in having the SMTC work with your science teachers, reach out to smtcpd@uwyo.edu
PD Team in Action
Fall 2022
We were honored to work with University of Wyoming's Laughlin Lab on their Global Vegetation Project. Along with graduate assistant Matt Bisk, there are now a set of standards-aligned resources for educators to connect the Global Vegetation Project into their K-12 classrooms! We're particularly excited that Data Nuggets recently published some related resources to make this work available to even more teachers around the country. Let us know if you use these resources - we'd love to hear how they work for you!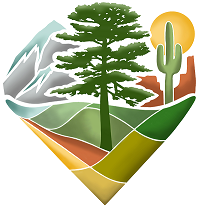 Check out what we've been up to in our PD work over the past six years!