Division of Social Work
Explore BSW Admissions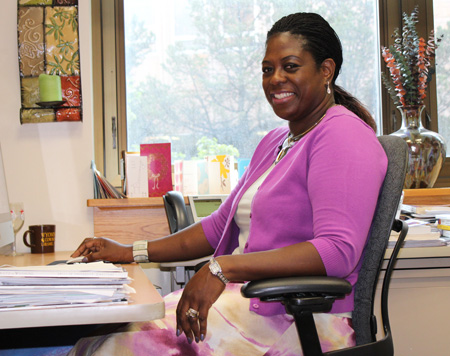 The UW Division of Social Work welcomes Associate Professor Valerie Thompson-Ebanks as its new BSW Program Director.
Contact Information:
Health Sciences 214
(307) 766-5639
Office Hours: Tuesday, Noon - 2:00 pm or by appointment.
---
Do you want to make a difference in the lives of others?  Do you seek a deeper sense of meaning and purpose in life?  Perhaps you feel a call to help other people, but aren't sure where to start.  If so, we welcome you to join us on the path to becoming a professional social worker.
Please explore the links below to learn more about the exciting career options that are available to you, why the University of Wyoming Division of Social Work is a great choice for where to get your BSW, what the requirements are for applying to the BSW Program, and how to apply to our BSW Program.
---
---
What the BSW Program has given Me
The BSW program has given me the opportunity to work closely with my professors and advisor on my academic goals.  I get support on my research pursuits, advice about options in moving forward into graduate school, and information on scholarships, conferences, and presentation opportunities.  I feel comfortable speaking with my professors about challenges in my life that are barriers, and my hopes and passions for the future.
Misty Heil, Class of 2015
---
Did you know?
According to the Bureau of Labor Statistics, employment of social workers is expected to grow by 25 percent from 2010 to 2020, faster than the average for all occupations.