Dr. Garth Massey
Emeritus Professor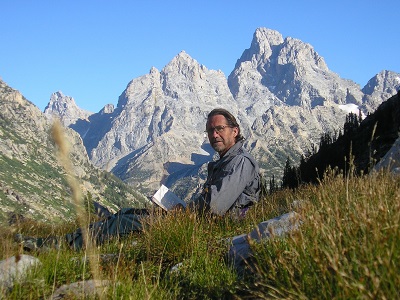 Academic Areas of Expertise:
Social Change, Ethnic Conflict, Stratification and Inequality, Sociology of Work, Comparative Research Methods
Biography:
Garth Massey lives in Portland, Oregon. He is a comparative sociologist who has taught courses in social theory, research methods, labor, stratification and mobility, international development, and social change. Dr. Massey is a committed teacher, a strong believer in interdisciplinary studies, and has received numerous teaching awards, including selection as the Carnegie Professor of the Year for Wyoming, He has written on topics as varied as agropastoralism in Somalia, women and work, affirmative action, social mobility and the communist party, obstacles to Native American employment, and the war in Yugoslavia. He is the author of Subsistence and Change: Lessons of Agropastoralism in Somalia and Ways of Social Change: Making Sense of Modern Times, His book, Readings for Sociology, is in its 9th edition, and he authored the chapter on social change for the recently published Cambridge Encyclopedia of Sociology. For the last few years Dr. Massey has worked with American Indians, doing research in support of their legal challenges to voter suppression.
Professor Massey has been a visiting professor/scholar-in-residence at seven universities on five continents. He has been a Fulbright Scholar twice and the recipient of an IREX fellowship. For many years Dr. Massey directed the International Studies Program and was professor of International Studies and Sociology at the University Wyoming. He and his wife, Sheila Nyhus (herself a former faculty member in Women's Studies and International Studies), wanted their children to be citizens of the world, prompting their decision to live and work abroad in pursuit of his research in Tanzania, Somalia, Hungary, Yugoslavia, England, Australia, and Israel.
Current Research Projects:
For the past ten years Dr. Massey has worked with teams of lawyers and scholars in support of American Indian voting rights. He has done extensive fieldwork and provided expert witness reports on behalf of legal challenges for several tribes: the Northern Cheyenne, Northern Arapaho, Eastern Shoshoni, Navajo, Lakota Sioux, Gros Ventre, Assiniboine, and Crow.
In Fall 2019 Dr. Massey and his wife will embark on a Semester at Sea. The ports-of-call include the Netherlands, Poland, Portugal, Spain, Croatia, Morocco, Ghana, Brazil, Trinidad & Tobago, Ecuador, and Costa Rica. Sheila will participate in teaching the Global Studies course and Dr. Massey will contextualize his teaching by incorporating specifics of their itinerary into his courses: Race-Ethnic Relations; Social Change; and Social Inequality.
Other Facts About Dr. Massey:
Living in Portland, unlike Laramie, has allowed Dr. Massey to acquaint himself with the botany of the Northwest and immerse himself in gardening of various sorts. He has a large allotment in, and helps manage, one of Portland's community gardens where he grows enough vegetables and berries to last through the year. He volunteers with the Tuesday Crew in Hoyt Arboretum, giving him a chance to learn about the flora there while clearing invasive species and maintaining the arboretum's 12 miles of trails. For eight years Dr. Massey has volunteered at the Portland Japanese Garden. There he supports the gardeners in maintaining Portland's #1 tourist destination and guides groups of visitors through the garden to help them learn about and appreciate the art of Japanese gardens.
He and Sheila are the parents of three sons: George, a math teacher in Portland; Elijah, who works with small farmers and rural communities in Vermont; and Nathanael, a journalist and city editor for the Spokesman Review in Spokane.
Dr. Massey credits his own thirst for international experiences to growing up in small towns and working on farms, ranches, and in the oil fields of the Great Plains.