Featured Story
UW Alumni Named National Geographic Adventurers of the Year
November 13, 2015 — University of Wyoming alumni Joe Riis and Arthur Middleton have been named 2016 National Geographic Adventurers of the Year for their work studying, photographing and exploring wildlife migrations in the greater Yellowstone ecosystem (GYE).
Top Stories
Campus Announcements
December Planetarium Schedule Provides Introductory Programs for Stargazers
November 25, 2015 — Long December nights provide plenty of opportunities for the public to gaze at the skies during programs scheduled next month at the Harry C. Vaughan University of Wyoming Planetarium.
Events
This Week at UW
Students in the News
First-Year Seminar Class 'Just Another Zombie Movie' Film Screening Dec. 6
December 1, 2015 — Students in a University of Wyoming first-year seminar course will show their film "Just Another Zombie Movie" Sunday, Dec. 6, at 2 p.m. at the Gryphon Theatre in the Laramie Plains Civic Center. Admission is free and open to the public.
UW Phi Beta Kappa Chapter Celebrates 75 Years
November 25, 2015 — Thanksgiving 2015 (Nov. 26) marks the 75th anniversary of the University of Wyoming's membership in Phi Beta Kappa, the nation's oldest and most prestigious academic honor society.
Feature Columns
Wyoming Business Tips for Nov. 29-Dec. 5
November 24, 2015 — A weekly look at Wyoming business questions from the Wyoming Small Business Development Center (WSBDC), part of WyomingEntrepreneur.Biz, a collection of business assistance programs at the University of Wyoming.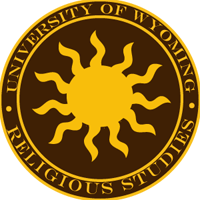 UW Religion Today: Is Christianity Successful?
November 25, 2015 — The question of whether or not Christianity is successful depends on how success is measured. Why not treat the question as a horse race and ask, "What is the biggest religion?"
Articulation Agreements