Chad Baldwin
Institutional Communications
Room 137, Bureau of Mines Building
Laramie, WY 82071
Phone: (307) 766-2929
Email:
cbaldwin@uwyo.edu
Featured Story
Renovated UW Planetarium to Offer Many Opportunities for Campus and Public
October 15, 2014 — Before Abraham Lincoln was president, he was a lawyer who saved a life. During a murder trial in 1858, Lincoln, using the 1857 Farmers' Almanac, disproved a witness who claimed he saw the crime and identified the suspect under the light of the moon. According to the almanac, there was very little moonlight that night, which convinced the jury to acquit the accused.
Top Stories
Campus Announcements
Events
This Week at UW
Students in the News
UW History Students to Present Research Tuesday
October 16, 2014 — Undergraduate students in the University of Wyoming Department of History will present results of their research Tuesday, Oct. 21, at 3:10 p.m. in Room 1055 of the UW College of Engineering Building. The program is free and open to the public.
UW TRIO McNair Scholar Micah Ross Selected For Presentation in National Conference
October 15, 2014 — As one of only 10 nationally selected undergraduates, University of Wyoming TRIO McNair Scholar Micah Ross of Casper presented her research work in Washington, D.C.
Feature Columns
Wyoming Business Tips for Oct. 26-Nov. 1
October 17, 2014 — A weekly look at Wyoming business questions from the Wyoming Small Business Development Center (WSBDC), part of WyomingEntrepreneur.Biz, a collection of business assistance programs at the University of Wyoming.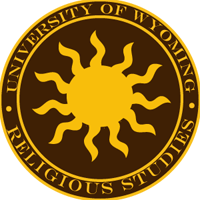 UW Religion Today Column for the Week of Oct. 19-25: The USA Needs a New Policy for the Middle East
October 15, 2014 — Writing in the Oct. 3 Washington Post, Andrew Bacevich points out that United States soldiers have been fighting in the "Greater Middle East" almost continuously since 1980. By bombing the so-called Islamic State (ISIS), we make Syria the 14th country in which we have fought.