University Public Relations - Institutional Communications
Chad Baldwin
Room 137, Bureau of Mines Building, WY
Phone: 82071
Toll Free: (307) 766-2929
Email:
766-6729 Fax
Featured Story
May 16, 2013 — Students from the University of Wyoming and Jackson State University will pair up this summer to focus on research projects centered on hydrology, ecology and geophysics in the Laramie and Snowy ranges.
Top Stories
Campus Announcements
Events
May 17, 2013 — The bluegrass band BeatGrass will open the University of Wyoming Summer Programs concert series Wednesday, May 29, from 11:45 a.m.-1 p.m. in Simpson Plaza.
May 15, 2013 — To commemorate the University of Wyoming Fay W. Whitney School of Nursing's first Doctor of Nursing Practice (DNP) class, Loretta Ford, co-founder of the national nurse practitioner movement, will participate in an interview with UW's Distinguished Emeritus Professor Pete Simpson Thursday, May 23, at 2 p.m. in the College of Business Scarlett Auditorium.
This Week at UW
Students in the News
Club Sports
May 6, 2013 — It might not have been the outcome the University of Wyoming rodeo teams wanted this season, but Coach George Howard is looking at the larger picture -- the College National Finals Rodeo.
Feature Columns
May 17, 2013 — A weekly look at Wyoming business questions from the Wyoming Small Business Development Center (WSBDC), part of WyomingEntrepreneur.Biz, a collection of business assistance programs at the University of Wyoming.
April 25, 2013 — A monthly look at the night skies of the northern Rocky Mountains, written by astronomers Ron Canterna, University of Wyoming; Jay Norris, Challis, Idaho Observatory; and Daryl Macomb, Boise State University.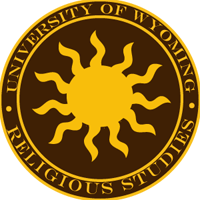 May 8, 2013 — Canadian pop star Justin Bieber's fans are known as "Beliebers." According to Wikipedia, this pun, based on Bieber's name and the word "believer," refers to his most rabid fans. These fans go beyond typical actions, such as covering their bedrooms with posters and constantly playing his music to sending death threats to women who date Bieber; defacing Wikipedia when he failed to win a Grammy; and (horror of horrors!) putting "biased content on Justin Bieber-related pages on Wikipedia."
High Tech on the High Plains
October 8, 2012 — The scope and depth of research at the University of Wyoming will reach unprecedented levels with the opening of the National Center for Atmospheric Research (NCAR)-Wyoming Supercomputing Center (NWSC).
Share This Page:
2013 Spring Health Sciences Commencement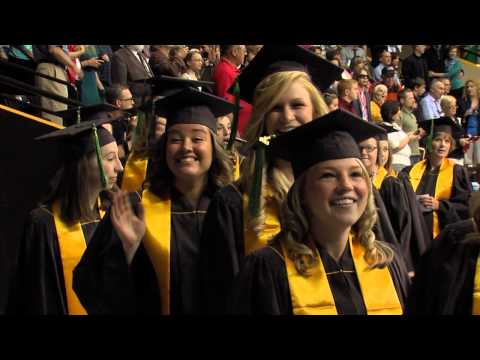 College of Health Sciences Class of 2013 graduates and families enjoy commencement ceremonies in the UW Arena-Auditorium. (UWTV)
Read more.