Featured Story
UW Researchers Secure NSF Grant to Research Night Storm Behavior
December 17, 2014 — University of Wyoming atmospheric science researchers recently secured a $1.15 million National Science Foundation (NSF) grant to study storms that occur at night in the southern Great Plains.
Top Stories
Campus Announcements
This Week at UW
Students in the News
Niobrara County High School Graduate Receives UW Recognition
December 19, 2014 — Niobrara County High School graduate Dyann Dierks received a "Women of Distinction" honor during the recent Women's Leadership Conference at the University of Wyoming.
Feature Columns
Wyoming Business Tips for Dec. 28-Jan. 3
December 19, 2014 — A weekly look at Wyoming business questions from the Wyoming Small Business Development Center (WSBDC), part of WyomingEntrepreneur.Biz, a collection of business assistance programs at the University of Wyoming.
Northern Rockies Skies for December: The Rich Winter Skies
November 25, 2014 — A monthly look at the night skies of the northern Rocky Mountains, written by astronomers Ron Canterna, University of Wyoming, and Jay Norris, Challis, Idaho Observatory.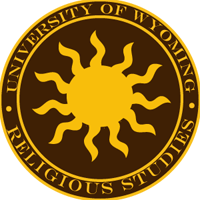 UW Religion Today Column for the Week of Dec. 21-Jan. 4: Why Did Joseph Live in Galilee?
December 19, 2014 — When Caesar Augustus decided to conduct a census of the Roman Empire, he did not send interviewers door to door to count each village's residents, as is the practice in the USA's census taking. Instead, he required each man to return "to his own city."