Room 137, Bureau of Mines Building
Laramie, 82071
Phone: (307) 766-2929
Toll Free: (307) 766-2929
Email:
cbaldwin@uwyo.edu
Featured Story
August 13, 2014 — Six students in the University of Wyoming's early childhood education program say they will be better teachers as a result of experiences they gained during a three-week visit to Nepal this summer.
Top Stories
Campus Announcements
Events
August 19, 2014 — Short films exploring the recent bark beetle outbreak in Wyoming will be shown Thursday, Aug. 28, at 6 p.m. at Hotel Terra in Teton Village. The event is free and open to the public.
August 18, 2014 — The final day to view the University of Wyoming Art Museum exhibition "New Acquisitions: UW Art Museum Collection" is Saturday, Aug. 23.
This Week at UW
Students in the News
August 14, 2014 — Members of the Wyoming Conservation Corps (WCC) recently volunteered, alongside State Lands' staff members, for a 10-day conservation and resource management project sponsored by Devon Energy in Crooks Creek, Middle Cottonwood and Cooper Creek, all located within Fremont County.
Feature Columns
August 8, 2014 — A weekly look at Wyoming business questions from the Wyoming Small Business Development Center (WSBDC), part of WyomingEntrepreneur.Biz, a collection of business assistance programs at the University of Wyoming.
July 29, 2014 — A monthly look at the night skies of the northern Rocky Mountains, written by astronomers Ron Canterna, University of Wyoming; Jay Norris, Challis, Idaho Observatory; and Daryl Macomb, Boise State University.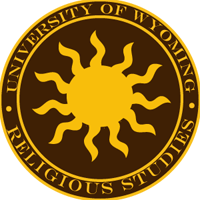 August 6, 2014 — A non-Christian who read recent newspapers to learn about Christianity might arrive at the following picture. Christianity believes that marriage is between a man and woman, so no marriage between members of the same sex. Christianity believes life begins at conception, so no abortion and no stem cell research. Christianity believes that that God created the universe, so evolution should not be taught. Sexual activity belongs in marriage, so no premarital sex.