Featured Story
Citizens Team with UW to Chart Wyoming's Flora and Fauna
September 1, 2015 — Rebecca Walsh, of Laramie, and her family hit the Blair Wallis Trail east of Laramie before sunrise July 18 to participate in the family's first citizen science project, Summer Moose Day. The University of Wyoming Biodiversity Institute sponsored the inaugural event.
Top Stories
Campus Announcements
Events
This Week at UW
Students in the News
UW-Casper Teaches With Drone
August 28, 2015 — The addition of a new drone will enhance the educational experiences of students at the University of Wyoming at Casper.
Guitar-Building Project Aids Wheatland Teacher
August 26, 2015 — Wheatland High School ninth grade physical science teacher Janet Jorgensen says her school district is focused on the science, technology, engineering and mathematics (STEM) concept and how to better educate its students.
Feature Columns
Wyoming Business Tips for Sept. 6-12
August 28, 2015 — A weekly look at Wyoming business questions from the Wyoming Small Business Development Center (WSBDC), part of WyomingEntrepreneur.Biz, a collection of business assistance programs at the University of Wyoming.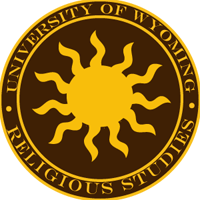 UW Religion Today: It's OK to Pray in Your School
August 19, 2015 — The school year is arriving again. This seems like a good moment to revisit that continually confused and confusing issue, prayer in schools. There is a great deal of misinformation and misunderstanding of what kind of prayer is permitted in the public schools of the United States of America. So, let me take this column to review what is and what is not allowed with regard to prayer in public schools.