University Public Relations - Institutional Communications
Chad Baldwin
Room 137, Bureau of Mines Building, Laramie, WY 82071
Phone: (307) 766-2929
Email:
cbaldwin@uwyo.edu
Featured Story
April 3, 2014 — A University of Wyoming facility vision that began as a focal point for literacy education research is now open as an outreach hub designed to initiate and support programs across the state -- and to host collaborative research with scholars around the nation and the world.
Top Stories
Campus Announcements
April 15, 2014 — Two instructional technologists in the University of Wyoming's Outreach School will demonstrate ways to use innovative technologies in online classrooms during a webinar Monday, April 21, at 11 a.m.
April 11, 2014 — The University of Wyoming's new Marian H. Rochelle Gateway Center will be a technical and architectural marvel that combines the traditions of the past with the innovations of the future.
April 10, 2014 — Gov. Matt Mead is among those scheduled to speak at the grand opening near Pinedale of land and facilities valued at $400,000, and donated by QEP Energy to Sublette County 4-H.
Events
April 14, 2014 — To celebrate Earth Day, students and organizations at the University of Wyoming are planning a campus cleanup, glass recycling drop-off and clothing drive, plus speakers, forums, film screenings and numerous other activities.
April 11, 2014 — The University of Wyoming Department of Theatre and Dance 2013-14 production season draws to a close with "Working," the popular musical adaptation of Studs Terkel's best-selling book of interviews with American workers.
April 9, 2014 — "River of Light" closes the University of Wyoming Department of Music Faculty Recital Series spring season Thursday, April 17, at 7:30 p.m. The free public program is in the Buchanan Center for the Performing Arts concert hall.
This Week at UW
Students in the News
Club Sports
April 15, 2014 — It's tough to catch the top two teams when both place ahead of you in the standings.
Feature Columns
April 11, 2014 — A weekly look at Wyoming business questions from the Wyoming Small Business Development Center (WSBDC), part of WyomingEntrepreneur.Biz, a collection of business assistance programs at the University of Wyoming.
March 26, 2014 — A monthly look at the night skies of the northern Rocky Mountains, written by astronomers Ron Canterna, University of Wyoming; Jay Norris, Challis, Idaho Observatory; and Daryl Macomb, Boise State University.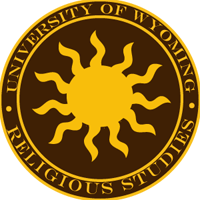 April 2, 2014 — Our pilgrim forebears came to America in 1620 for freedom of religion. They sought the ability to worship and believe according to their conscience. They were Separatists who fled the England of King James I, who had restricted religious freedom for those who did not follow his religious ideals, whether Separatists, Puritans or Catholics.
Share This Page:
2013 Spring Health Sciences Commencement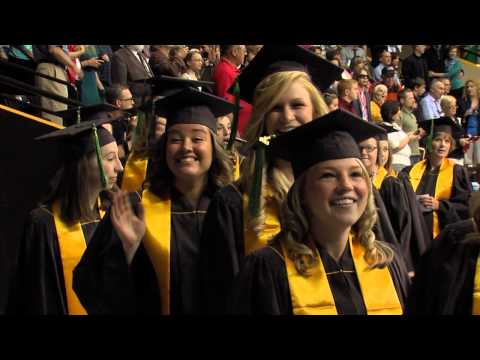 College of Health Sciences Class of 2013 graduates and families enjoy commencement ceremonies in the UW Arena-Auditorium. (UWTV)
Read more.