Room 137, Bureau of Mines Building
Laramie, 82071
Phone: (307) 766-2929
Toll Free: (307) 766-2929
Email:
cbaldwin@uwyo.edu
Featured Story
July 24, 2014 — Under the cover of a protective structure, Cole Schmitz gingerly uses a dental pick and paintbrush to remove excess soil and expose a bison bone.
Top Stories
Campus Announcements
Events
August 1, 2014 — The Globe Saxophone Quartet will perform a free concert Sunday, Aug. 3, at 7:30 p.m. in the University of Wyoming College of Education auditorium.
July 30, 2014 — Prolific songwriter and recording artist Ian McFeron will perform for the University of Wyoming Summer Programs concert series Wednesday, Aug. 6, from 11:45 a.m.-1 p.m. at Simpson Family Plaza.
July 29, 2014 — This is the final week to see the exhibitions, "Starstruck: The Fine Art of Astrophotography," and "Cyrus Baldridge: An American Artist in China" at the University of Wyoming Art Museum. The exhibitions will close Saturday, Aug. 2.
This Week at UW
Students in the News
Feature Columns
August 1, 2014 — A weekly look at Wyoming business questions from the Wyoming Small Business Development Center (WSBDC), part of WyomingEntrepreneur.Biz, a collection of business assistance programs at the University of Wyoming.
July 29, 2014 — A monthly look at the night skies of the northern Rocky Mountains, written by astronomers Ron Canterna, University of Wyoming; Jay Norris, Challis, Idaho Observatory; and Daryl Macomb, Boise State University.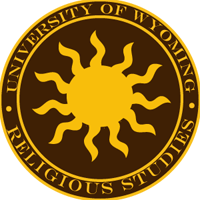 July 23, 2014 — United States Secretary of State John Kerry and United Nations Secretary General Ban Ki-Moon are in the Middle East trying to bring about a cease-fire between Israel and the Gaza Strip. Perhaps by the time you read this, they will have succeeded. The real question is not whether they can end the present battle, but whether they can set up conditions for an end to the simmering war between the two. Otherwise, another conflict will occur in a year or two.