Chad Baldwin
Institutional Communications
Bureau of Mines Building, Room 137
Laramie, WY 82071
Phone: (307) 766-2929
Email:
cbaldwin@uwyo.edu
Featured Story
UW Summer Outreach Program Prepares Students for College and Career
July 20, 2016 — Briley James wants a career in which she can help people, and that is why she aims to become an engineer.
Top Stories
Campus Announcements
Events
This Week at UW
Students in the News
Feature Columns
Wyoming Business Tips for Aug. 7-13
July 29, 2016 — A weekly look at Wyoming business questions from the Wyoming Small Business Development Center (WSBDC), part of WyomingEntrepreneur.Biz, a collection of business assistance programs at the University of Wyoming.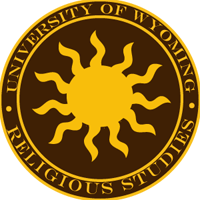 UW Religion Today: What Are the Benefits of Being Saved?
July 20, 2016 — From its beginnings some 2,000 years ago, Christianity has claimed that it provides something for its believers not available in any other religion. That something is salvation, a new condition for believers that has been defined in a wide variety of ways across the centuries and the continents where Christianity has grown. Usually, salvation involves a resurrection after one's death into an eternal, heavenly existence, but how one attains salvation and the other benefits it includes has been defined in many different ways.
Articulation Agreements