Featured Story
UW Study: Ancient Rocks of Tetons Formed by Continental Collisions
January 29, 2016 — University of Wyoming scientists have found evidence of continental collisions in Wyoming's Teton Range, similar to those in the Himalayas, dating to as early as 2.68 billion years ago.
Top Stories
Campus Announcements
Events
This Week at UW
Students in the News
Feature Columns
Wyoming Business Tips for Feb. 21-27
February 12, 2016 — A weekly look at Wyoming business questions from the Wyoming Small Business Development Center (WSBDC), part of WyomingEntrepreneur.Biz, a collection of business assistance programs at the University of Wyoming.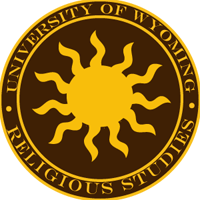 UW Religion Today: Selling Charity: Making Giving a Common Activity
February 3, 2016 — London is an international shopping destination, with travelers flocking to well-known areas such as Piccadilly Circus, Oxford Street and Harrods department store like pilgrims to sacred shrines. These areas stand forth as consecrated precincts of consumption, full of glamour, bright lights, crowds and, of course, expensive things to buy. Few Londoners shop there regularly.
Articulation Agreements