Featured Story
New Mapping Project Details Big Game Migrations in Wyoming Wilderness
November 19, 2014 — Designated wilderness areas provide important habitat for five of Wyoming's migratory big-game species, according to a first-of-its-kind mapping project involving wildlife researchers at the University of Wyoming and cartographers at the University of Oregon.
Top Stories
Campus Announcements
Events
This Week at UW
Students in the News
UW Outreach Student from Cody Receives Continuing Education Award
November 14, 2014 — Donna Lester has had to make some tough choices the past two years.
Feature Columns
Wyoming Business Tips for Nov. 23-Nov. 29
November 17, 2014 — A weekly look at Wyoming business questions from the Wyoming Small Business Development Center (WSBDC), part of WyomingEntrepreneur.Biz, a collection of business assistance programs at the University of Wyoming.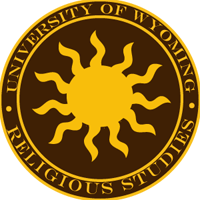 UW Religion Today Column for the Week of Nov. 16-22: Climate Change Prediction and Biblical Prophecy
November 12, 2014 — The world's two largest energy-producing countries and greenhouse gas emitters signed a deal this week to reduce carbon emissions. President Barack Obama agreed to cut U.S. carbon emissions about a quarter by 2025 and China's President Xi Jinping agreed to increase to 20 percent the share of his country's production of power without the use of fossil fuels by 2030.