Institutional Communications
Room 137, Bureau of Mines Buildinge
Laramie, WY 82071
Phone: (307) 766-2929
Email:
cbaldwin@uwyo.edu
Featured Story
September 17, 2014 — After graduating from Northern Kentucky University with bachelor's degrees in chemistry and accounting, Allen Morris decided to pursue graduate studies at the University of Wyoming for two primary reasons: the Rocky Mountain lifestyle, and an attractive stipend from UW's School of Energy Resources (SER).
Top Stories
Campus Announcements
Events
This Week at UW
Students in the News
September 19, 2014 — Based on research suggesting that people with similar attitudes tend to cluster, a group of graduate students in the University of Wyoming Department of Psychology wants to examine the geographic distribution of four distinct types of prejudice against African-Americans across the United States.
Club Sports
September 15, 2014 — It's a long rodeo season with the scheduled divided into a fall and spring slate. But, if the opening competition of the new year is any indication, the University of Wyoming men's team could be in for a good campaign.
Feature Columns
September 19, 2014 — A weekly look at Wyoming business questions from the Wyoming Small Business Development Center (WSBDC), part of WyomingEntrepreneur.Biz, a collection of business assistance programs at the University of Wyoming.
August 26, 2014 — A monthly look at the night skies of the northern Rocky Mountains, written by astronomers Ron Canterna, University of Wyoming; Jay Norris, Challis, Idaho Observatory; and Daryl Macomb, Boise State University.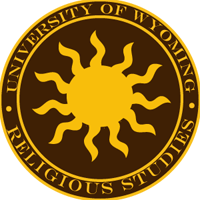 September 17, 2014 — It is time to pick new textbooks in Texas, and the big publishing companies are hawking their newest works. Every five years, the Texas State Board of Education selects textbooks to be used in all schools across the state. Given the size of Texas' student population, the winning books reap enormous profits for their publishers.