Featured Story
NASA Taps UW Scientist in Search for Life Beyond the Solar System
April 23, 2015 — University of Wyoming researcher Hannah Jang-Condell is playing a key role in an unprecedented initiative dedicated to the search for life on planets outside our solar system, NASA announced Tuesday.
Top Stories
Campus Announcements
Events
Two UW Art Museum Exhibitions Close Saturday
April 27, 2015 — Saturday, May 2, is the final day to see art exhibitions "Ley Lines: Intersecting Conversations" and "The Art of Disguise: Cultural Masks from the Art Museum Collection" at the University of Wyoming Art Museum.
Wind Power Expert to Give UW's Annual Mulloy Lecture
April 22, 2015 — A national expert in wind power, Willett Kempton, will discuss "Wind Power: Technology, Policy and Social-technical Movements" during the University of Wyoming Department of Anthropology's annual Mulloy Lecture Thursday, April 30, at 3:10 p.m. in the College of Business auditorium.
International Conference Celebrates Don Quixote's Fourth Centenary
April 21, 2015 — The University of Wyoming will join people throughout the Hispanic world and beyond to commemorate the fourth centenary of the publication of Cervantes' literary masterpiece, "Don Quixote, Part 11."
This Week at UW
Students in the News
Club Sports
UW Men's Rodeo Team Fifth at Casper
April 21, 2015 — With hopes of finishing among the top two teams in the Central Rocky Mountain Region (CRMR) all but diminished, the University of Wyoming team's rodeo team will try to qualify as many individuals as possible for this summer's College National Finals Rodeo (CNFR).
Feature Columns
Wyoming Business Tips for May 3-9
April 24, 2015 — A weekly look at Wyoming business questions from the Wyoming Small Business Development Center (WSBDC), part of WyomingEntrepreneur.Biz, a collection of business assistance programs at the University of Wyoming.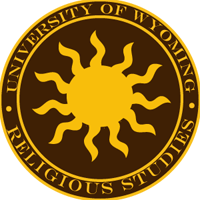 UW Religion Today: Robot Morality
April 15, 2015 — In research worthy of science fiction writer Isaac Asimov's "I, Robot," Bertram Malle is working to design a moral robot.