Featured Story
Surveys Show High UW Student Satisfaction
January 21, 2015 — More than 90 percent of University of Wyoming students are pleased with their UW education and would recommend the university to friends and relatives, according to the latest UW Student Satisfaction Survey (UWSSS).
Top Stories
Campus Announcements
Events
This Week at UW
Students in the News
Feature Columns
Wyoming Business Tips for Feb. 8-14
January 30, 2015 — A weekly look at Wyoming business questions from the Wyoming Small Business Development Center (WSBDC), part of WyomingEntrepreneur.Biz, a collection of business assistance programs at the University of Wyoming.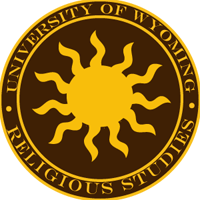 UW Religion Today: Charlie Hebdo's True Goal
January 21, 2015 — The Muslim terrorists who murdered the staff at Charlie Hebdo, the French satirical magazine, claimed to be retaliating for the magazine's attacks on Islam and on Muhammad, its founding prophet. Islam was not Charlie Hebdo's only religious target. Jews, Catholics, the Pope and even Jesus were often subjects of the publication's cartoons.