UW Religion Today Column for Week of July 7-13: American Religions and Gay Marriage
July 3, 2013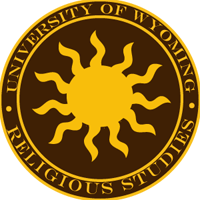 As the Los Angeles Times' author David G. Savage observed last weekend, the Supreme Court's rulings on gay marriage, the voting rights act and affirmative-action admissions policies stem from a single legal principle. They aim to ensure that all parties receive equal treatment, whether they are individuals (in the case of marriage and university admission) or states (in the case of voting rights).
Equality is one of this country's founding principles and "Equal justice under the law" is carved into the Supreme Court building's façade. Whether or not we agree with the specific decisions, it is fitting to observe, on this July 4 weekend, that equality still guides our country's justice system.
How did the nation's religious groups respond to the decision to strike down the Defense of Marriage Act (DOMA)? Their reactions have varied. Some welcomed it. The Episcopal Church, Evangelical Lutheran Church in America, and both the Reformed and Conservative branches of Judaism, welcomed the decision.
The more conservative branches of Christianity and Judaism were condemnatory. Evangelical and Catholic leaders strongly criticized the ruling, while the LDS Church was predictably disappointed about the striking down of California's Proposition 8. While Judaism's Orthodox Union strongly disapproved, it also included the tolerant comment, "Judaism teaches respect for others and we condemn discrimination against individuals."
The national media have largely portrayed the opposition to same-sex marriage as religious. Following its typical strategy of giving a "balanced view" by citing pro and con positions, the news services have characterized the opponents of gay marriage as almost exclusively religious.
And religious leaders have certainly cooperated in giving this view. Cardinal Dolan of New York called the decision a "tragic day for marriage and our nation." A similar thought was expressed by Southern Evangelical Seminary President Richard Land. "Today is a devastating day for traditional marriage and religious freedom." Pastor Jack Graham, a former president of the Southern Baptist Conference, used Twitter to say, "The attack on the family continues . . . Don't give up the fight." Mike Huckabee, a former presidential candidate, called it an "unholy pretzel."
This characterization should be worrisome for religious leaders. How does it look when the secular Supreme Court comes out in favor of equal rights, and it is religious organizations and leaders who condemn equality?
This portrayal could be taken as just a momentary phenomenon that will disappear when the next big story comes along. But, perhaps not. The same religious groups are attempting to deprive people of other rights. For example, Catholic and Evangelical leaders (including presidential candidates) argued during last year's presidential election that all women should not have equal access to health care, particularly maternity health care and birth control. Legislation at state and national levels has since been introduced to enshrine that view in law.
It is beginning to appear that the Christianity these leaders and groups bring to the public is one that restricts the rights of others. Is this how Christianity should be seen?
The central message of Christianity is, of course, salvation for all. Jesus came to save all humanity and Christianity's evangelizing over the millennia has emphasized that everyone can avail themselves of God's saving grace if they choose.
But now the loudest voices in American Christianity are saying that even though everyone is equal in God's eyes, they should not be equal in the government's eyes.
The future is not set in stone and there are a variety of ways to move forward. It is time for all religions and denominations of the United States to reconsider their strategy for incorporating this new reality into the way they present themselves to their community and the nation.
Religious organizations do not need to change their beliefs, but rather how they express those views in public forums. It is important to have clearly stated theological positions, but it also is important to respect others and to act with respect towards others.
If Christianity truly "hates the sin but loves the sinner," as is commonly said, then it is time to show that love through tolerance and acceptance of all of America's citizens rather than sound a call to battle. After all, isn't that what the message of universal salvation is about?
Flesher is director of UW's Religious Studies Program. Past columns and more information about the program can be found on the Web at www.uwyo.edu/RelStds. To comment on this column, visit http://religion-today.blogspot.com.