Contact Us
Institutional Communications
Bureau of Mines Building, Room 137
Laramie
Laramie, WY 82071
Phone: (307) 766-2929
Email: cbaldwin@uwyo.edu
UW College of Engineering and Applied Science Names New Recruiter
July 13, 2020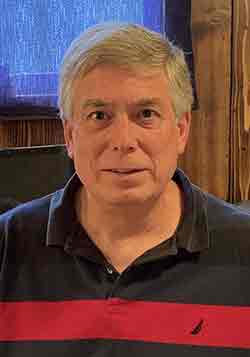 Alex Farley
The University of Wyoming College of Engineering and Applied Science recently selected Alex Farley as the new recruiter in the college's Susan McCormack Center for Student Success and Career Services.
Farley joins a team whose mission is to help students develop their full potential by engaging them in a culture of success through active involvement in education and career planning. Farley begins his duties today (Monday).
"I am excited about this opportunity to continue to work with and support students in this new role," Farley says. "I've worked with a number of College of Engineering and Applied Science team members in my current job and look forward to joining the team."
Farley will be responsible for providing leadership in the college's recruiting and retention programs as well as assessing and forecasting the college's long-term educational program needs. Additionally, he will research, investigate, analyze and evaluate alternatives with college- and university-level representatives to develop and implement programs across multiple departments and university programs to produce desired outcomes.
"We're excited to have Alex join our team, and we all look forward to him applying his previous knowledge and experience to help the College of Engineering and Applied Science grow and expand," says Cameron Wright, interim dean of the UW College of Engineering and Applied Science.
Farley's work experience spans a variety of human resources and leadership positions -- from entry level to directorship -- where the majority of this experience was supporting a Navy laboratory whose workforce was composed predominantly of scientists and engineers. 
Following his retirement from the federal government in 2017, Farley and his family moved to Wyoming, where he has served as the campus visits coordinator at UW. In this position, Farley was responsible for facilitating campus visits for prospective students and their families as well as various school groups and organizations.
"The College of Engineering and Applied Science has many opportunities for growth right now and, with Alex's passion and extensive experience, he is well positioned to guide our recruitment and retention efforts," says David Mukai, the college's interim associate dean for undergraduate education.
Farley received a B.S. degree in psychology from Virginia Commonwealth University and an M.A. degree in human resources from the University of Richmond.
Contact Us
Institutional Communications
Bureau of Mines Building, Room 137
Laramie
Laramie, WY 82071
Phone: (307) 766-2929
Email: cbaldwin@uwyo.edu