Contact Us
Institutional Communications
Bureau of Mines Building, Room 137
Laramie
Laramie, WY 82071
Phone: (307) 766-2929
Email: cbaldwin@uwyo.edu
UW Professor's Book Among PopMatters Top Publications for 2021
December 20, 2021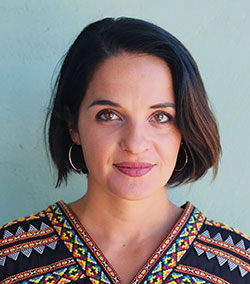 Arielle Zibrak
A University of Wyoming English associate professor's latest book is among an international online magazine's list of the top publications for the past year.
Arielle Zibrak's book, titled "Guilty Pleasures," is on the PopMatters 20 Best Books of 2021 list. PopMatters publishes "cultural criticism that covers many aspects of popular culture" and has more than 1.4 million unique monthly readers.
Zibrak's book is part of the Avidly Reads series produced by New York University Press. Avidly Reads is a series of short books about how "culture makes us feel," and it "invites us to explore the surprising pleasures and obstacles of everyday life."
Zibrak wrote "Guilty Pleasures" for both academic and public audiences and divided the work into an introduction; three chapters -- "Rough Sex," "Expensive Sheets" and "Saying Yes to the Dress" -- that follow the plot structure of feminine fiction; and a coda.
"Guilty Pleasures" delves into the deeper meaning of the popular term. Zibrak considers the specifically pleasurable forms of feminine guilt and desire stimulated by supposedly "lowbrow" aesthetic tendencies. She focuses on the experiences of being humiliated, dominated or even abused that have pervaded the stories that make up women's culture -- from 18th century novels to popular 20th century teen magazine features to present-day romantic comedies. Throughout the book, she uses the words "women," "femmes" and "femme-identified people" indiscriminately because, according to Zibrak, "a lot of different kinds of people are female."
"When someone refers to a guilty pleasure, they are usually making a kind of narcissistic claim about a textual object that is attractive yet beneath them, such as saying 'I mostly read The New Yorker, but Us Weekly is my guilty pleasure,'" Zibrak says. "I think a more accurate term for the 'guilt' implied in this kind of statement may be 'shame.' When someone says something like this, they seem to mean they are ashamed because they know how bad it is but enjoy it nonetheless in spite of that shame."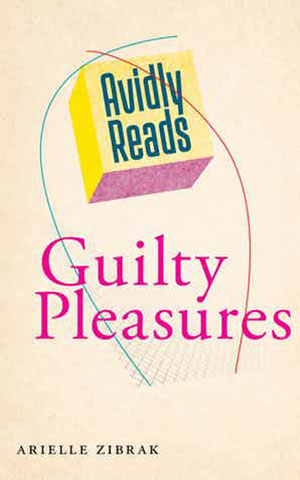 Zibrak, who has been at UW since 2014, became interested in how the shame associated with "guilty pleasure" texts is a particularly femme phenomenon.
An online search for the "guiltypleasure" hashtag reveals that the genres that get tagged this way -- romantic comedies, soap operas, romance novels, competitive reality television and pop music by female solo artists, etc. -- are typically by, about and for women, she says.
Zibrak was trained as a scholar of 19th century American literature, and her research is primarily on the popular women writers of that period.
"We typically associate the literature of this period with a few key white men -- Hawthorne, Emerson, Thoreau and Melville -- but these were not the books that most 19th century Americans were reading," Zibrak says.
The bestselling single book of that century was Harriet Beecher Stowe's "Uncle Tom's Cabin," a work that sold 310,000 copies in America in the first year it was released. The book went on to be translated into multiple languages, selling more than 2 million copies by 1857, Zibrak says. She also adds that other bestselling books were written by Augusta Jane Wilson and E.D.E.N. Southworth, who wrote 50-70 novels that sold hundreds of thousands of copies.
"At the time, male writers dismissed these bestsellers as 'trash' and considered themselves to be the only serious writers of American literature. What's amazing is that, after all of these years, the terms 'guilty pleasure' and 'trash' or 'trashy' media still signify as female," Zibrak adds. "Guilty pleasures are often critically framed as equal opportunity. And it's true that all kinds of people are narcissistically obsessed with both cultivating their tastes and figuring out ways to violate them."
In researching her book, Zibrak focused on how guilty pleasure texts are usually cast as mindless or unproductive, but she says that people should consume whatever media "they like without any sense of shame or pride."
Zibrak has written numerous articles and books that can be found at www.ariellezibrak.com.
She received her bachelor's degree in English from the University of Rochester and earned both her master's and doctoral degrees in English from Boston University.
For more information, email Zibrak at azibrak@uwyo.edu.
Contact Us
Institutional Communications
Bureau of Mines Building, Room 137
Laramie
Laramie, WY 82071
Phone: (307) 766-2929
Email: cbaldwin@uwyo.edu