Featured Story
Polar Bears Experience Limited Energy Savings in Summer, New Study Finds
July 16, 2015 — Polar bears are unlikely to physiologically compensate for extended food deprivation associated with the ongoing loss of sea ice, according to one-of-its-kind research conducted by University of Wyoming scientists and others, and published today in the journal Science.
Top Stories
Campus Announcements
Events
Local Indie Rock Band to Perform Concert at UW Aug. 5
July 29, 2015 — Harriman Exit, a local indie rock band, will perform as part of the University of Wyoming Summer Programs concert series Wednesday, Aug. 5, from 11:45 a.m.-1 p.m. on Simpson Plaza. The event is free and open to the public.
This Week at UW
Students in the News
Feature Columns
Wyoming Business Tips for Aug. 9-15
July 24, 2015 — A weekly look at Wyoming business questions from the Wyoming Small Business Development Center (WSBDC), part of WyomingEntrepreneur.Biz, a collection of business assistance programs at the University of Wyoming.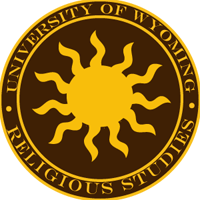 UW Religion Today: A Tale of Two Tours
July 22, 2015 — Important religious buildings, such as synagogues, mosques, temples or cathedrals, derive their significance from their members' activities in the building. Believers may gather there for worship; they may make personal pilgrimages to it; they may believe that their god dwells there. In other words, the building's fame and attraction comes from its role as a place of religious activity for its religion's adherents.