Institutional Communications
Room 137, Bureau of Mines Building
Laramie, WY 82071
Phone: (307) 766-2929
Email:
cbaldwin@uwyo.edu
Featured Story
September 5, 2014 — An environmental engineer for a Wyoming coal company says his education at the University of Wyoming was instrumental in his development of a cheatgrass mitigation program that has been recognized with the federal government's most prestigious mining reclamation award.
Top Stories
Campus Announcements
Events
This Week at UW
Students in the News
September 11, 2014 — A University of Wyoming student from Riverton made a big difference for a Riverton engineering firm this summer, especially for a project on Casper Mountain.
Club Sports
September 15, 2014 — It's a long rodeo season with the scheduled divided into a fall and spring slate. But, if the opening competition of the new year is any indication, the University of Wyoming men's team could be in for a good campaign.
Feature Columns
September 12, 2014 — A weekly look at Wyoming business questions from the Wyoming Small Business Development Center (WSBDC), part of WyomingEntrepreneur.Biz, a collection of business assistance programs at the University of Wyoming.
August 26, 2014 — A monthly look at the night skies of the northern Rocky Mountains, written by astronomers Ron Canterna, University of Wyoming; Jay Norris, Challis, Idaho Observatory; and Daryl Macomb, Boise State University.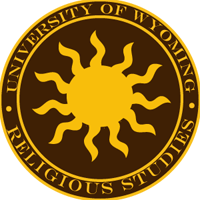 September 3, 2014 — Religions across the world reveal a variety of different ways of disposing of a body once a person dies. Some burn the body and send the ashes floating on a sacred river, others let the body dry out and then gather the bones into an ossuary, while others expose the body to be eaten by vultures.