Featured Story
From Professional Skating to Academics, UW Student Finds Success
May 7, 2015 — It's a question that Brenna Doherty gets asked quite often. She's used to it and doesn't mind answering, but some have a hard time believing it.
Top Stories
Campus Announcements
Events
Synth-Punk Band Slow Caves to Open UW Summer Programs Concert Series May 27
May 21, 2015 — Synth-punk band Slow Caves will launch the University of Wyoming Summer Programs concert series Wednesday, May 27, from 11:45 a.m.-1 p.m. on Simpson Plaza. The event is free and open to the public.
New Summer Exhibitions to Open May 30 at UW Art Museum
May 21, 2015 — Five new summer exhibitions will open Saturday, May 30, at the University of Wyoming Art Museum.
This Week at UW
Students in the News
Feature Columns
Wyoming Business Tips for May 24-30
May 15, 2015 — A weekly look at Wyoming business questions from the Wyoming Small Business Development Center (WSBDC), part of WyomingEntrepreneur.Biz, a collection of business assistance programs at the University of Wyoming.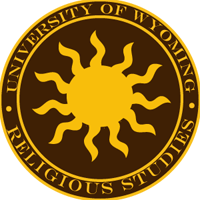 UW Religion Today: Religion in Wyoming and the West: The Religious Landscape Survey
May 13, 2015 — The Pew Research Center for Religion and the Public Life has just released a new survey about the religious identity of Americans. The researchers interviewed more than 35,000 people so that they were able to provide results not just for the United States as a whole, but also for each state. This is the first time that a scientific study of Wyoming's religious character has taken place.