University Public Relations - Institutional Communications
Chad Baldwin
Room 137, Bureau of Mines Building, WY
Phone: 82071
Toll Free: (307) 766-2929
Email:
766-6729 Fax
Featured Story
May 22, 2013 — Lisa Ohnstad is the type of person to pay it forward.
Top Stories
Campus Announcements
Events
May 22, 2013 — Specially priced tickets go on sale Monday, June 3, for University of Wyoming students and non-students to watch the Friday, June 14, baseball game between the Colorado Rockies and Philadelphia Phillies at Coors Field in Denver.
May 17, 2013 — The bluegrass band BeatGrass will open the University of Wyoming Summer Programs concert series Wednesday, May 29, from 11:45 a.m.-1 p.m. in Simpson Plaza.
This Week at UW
Students in the News
Club Sports
May 22, 2013 — Two University of Wyoming teams placed among the top 15 at the recent FLW College Fishing Western Conference event on the California Delta.
Feature Columns
May 17, 2013 — A weekly look at Wyoming business questions from the Wyoming Small Business Development Center (WSBDC), part of WyomingEntrepreneur.Biz, a collection of business assistance programs at the University of Wyoming.
April 25, 2013 — A monthly look at the night skies of the northern Rocky Mountains, written by astronomers Ron Canterna, University of Wyoming; Jay Norris, Challis, Idaho Observatory; and Daryl Macomb, Boise State University.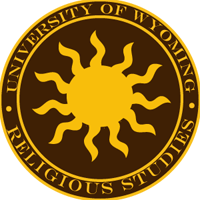 May 22, 2013 — When is a human not a human? When he or she is a superhero!
High Tech on the High Plains
October 8, 2012 — The scope and depth of research at the University of Wyoming will reach unprecedented levels with the opening of the National Center for Atmospheric Research (NCAR)-Wyoming Supercomputing Center (NWSC).
Share This Page:
2013 Spring Health Sciences Commencement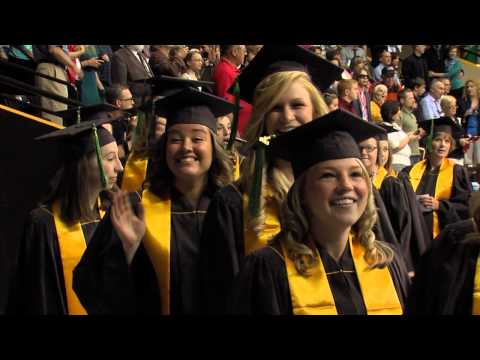 College of Health Sciences Class of 2013 graduates and families enjoy commencement ceremonies in the UW Arena-Auditorium. (UWTV)
Read more.