Featured Story
UW Alumni Named National Geographic Adventurers of the Year
November 13, 2015 — University of Wyoming alumni Joe Riis and Arthur Middleton have been named 2016 National Geographic Adventurers of the Year for their work studying, photographing and exploring wildlife migrations in the greater Yellowstone ecosystem (GYE).
Top Stories
Campus Announcements
Events
This Week at UW
Feature Columns
Wyoming Business Tips for Nov. 29-Dec. 5
November 24, 2015 — A weekly look at Wyoming business questions from the Wyoming Small Business Development Center (WSBDC), part of WyomingEntrepreneur.Biz, a collection of business assistance programs at the University of Wyoming.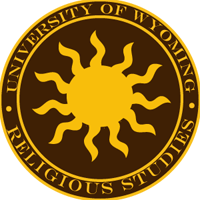 UW Religion Today: Thanksgiving at Plymouth: The Christmas Substitute (or, You Can't Stop a Good Party)
November 11, 2015 — The celebration of Thanksgiving as a national holiday in late November was not enacted until the 1870s. The official reason was to commemorate the landing at Plymouth of the nation's Puritan forefathers and foremothers. The holiday's national designation stemmed from two forces. The first was the unceasing will of author Sarah Josepha Hale, who spent 40 years of her adult life campaigning for the declaration of Thanksgiving as a national holiday.
Articulation Agreements