Featured Story
UW Researchers Secure NSF Grant to Research Night Storm Behavior
December 17, 2014 — University of Wyoming atmospheric science researchers recently secured a $1.15 million National Science Foundation (NSF) grant to study storms that occur at night in the southern Great Plains.
Top Stories
Campus Announcements
Events
Final Days to View Exhibitions at UW Art Museum
December 11, 2014 — Next week is the final opportunity to view two exhibitions at the University of Wyoming Art Museum.
This Week at UW
Students in the News
UW Student Club Encourages Self-Acceptance of Women's Body Image
December 15, 2014 — Barbie doll figures and super model-thin looks were challenged in a poster campaign titled "Real Women, Real Bodies" at the University of Wyoming, and that, in turn, has led to a club that teaches students to accept the way they look.
Feature Columns
Wyoming Business Tips for Dec. 21-Dec. 27
December 12, 2014 — A weekly look at Wyoming business questions from the Wyoming Small Business Development Center (WSBDC), part of WyomingEntrepreneur.Biz, a collection of business assistance programs at the University of Wyoming.
Northern Rockies Skies for December: The Rich Winter Skies
November 25, 2014 — A monthly look at the night skies of the northern Rocky Mountains, written by astronomers Ron Canterna, University of Wyoming, and Jay Norris, Challis, Idaho Observatory.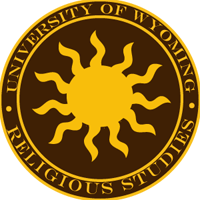 UW Religion Today Column for the Week of Dec. 7-Dec 20: White Christmas
December 10, 2014 — OK, admit it. You like the Christmas song, "White Christmas." Or at least you did until you heard it too many times as muzak. Well, maybe I am overdoing it. But, even if only half of us enjoy the song, that fact illustrates the piece's popularity and success. In fact, this song may be the best-liked song in the USA, and not just for Christmas. It has been recorded more times and those recordings have sold more copies than any other song.