Chad Baldwin
Institutional Communications
Bureau of Mines Building, Room 137
Laramie, WY 82071
Phone: (307) 766-2929
Email:
cbaldwin@uwyo.edu
Featured Story
UW-Led Program Focuses on Increasing Graduation Rates in Natrona County School District
August 16, 2016 — When Natrona County School District (NCSD) leaders and teachers created a strategic plan to increase graduation rates, one area that needed attention was boosting student interest in science, technology, engineering and math (STEM) fields.
Top Stories
Campus Announcements
Events
This Week at UW
Students in the News
UW Students Awarded Mini-Grants to Conduct Summer Research
August 19, 2016 — Eleven University of Wyoming students received mini-grants from the Wyoming Research Scholars Program (WRSP) to conduct various research projects earlier this summer.
Feature Columns
Wyoming Business Tips for Aug. 28-Sept. 3
August 19, 2016 — A weekly look at Wyoming business questions from the Wyoming Small Business Development Center (WSBDC), part of WyomingEntrepreneur.Biz, a collection of business assistance programs at the University of Wyoming.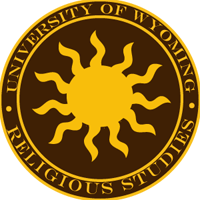 UW Religion Today: It's OK to Pray in Your School
August 17, 2016 — The school year is arriving again. This seems like a good moment to revisit that continually confused and confusing issue, prayer in schools. There is a great deal of misinformation and misunderstanding of what kind of prayer is permitted in the public schools of the United States of America. So, let me take this column to review what is and what is not allowed with regard to prayer in public schools.
Articulation Agreements