University Public Relations - Institutional Communications
Chad Baldwin
Room 137, Bureau of Mines Building, WY 82071
Phone: (307) 766-2929
Email:
cbaldwin@uwyo.edu
Featured Story
December 5, 2013 — Until the age of 5, Dani Riker was under the impression that everyone could hear out of only one ear.
Top Stories
Campus Announcements
Events
December 3, 2013 — Celebrate the wonder of the season at the University of Wyoming's annual Gala Holiday Concerts Saturday, Dec. 7, at 7:30 p.m. and Sunday, Dec. 8, at 3 p.m. in the Buchanan Center for the Performing Arts Concert Hall.
November 27, 2013 — At least 16 students will participate in the University of Wyoming multicultural graduation ceremony Thursday, Dec. 5, at 3 p.m. in the Wyoming Union Ballroom.
November 27, 2013 — University of Wyoming Department of Music faculty member Chi-Chen Wu will perform a solo piano recital Saturday, Dec. 7, at 3 p.m. at Trinity Lutheran Church, 107 S. Seventh St. The event is free and open to the public.
This Week at UW
Students in the News
December 2, 2013 — Members of the University of Wyoming Cap and Gown Chapter of Mortar Board have named their "Top Profs" for the academic year.
Feature Columns
December 6, 2013 — A weekly look at Wyoming business questions from the Wyoming Small Business Development Center (WSBDC), part of WyomingEntrepreneur.Biz, a collection of business assistance programs at the University of Wyoming.
November 22, 2013 — A monthly look at the night skies of the northern Rocky Mountains, written by astronomers Ron Canterna, University of Wyoming; Jay Norris, Challis, Idaho Observatory; and Daryl Macomb, Boise State University.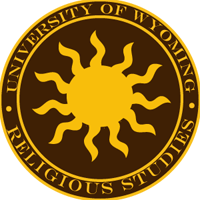 December 3, 2013 — When Mitt Romney uttered the now famous phrase, "Corporations are people, too" back in 2011, he merely stated a fact. The American legal system classifies corporations as "persons" for the purposes of many laws, such as owning property, bringing a legal suit or being sued. This status does not extend to all laws and rights, however -- a corporation cannot vote in an election or get married, for instance.
Share This Page:
2013 Spring Health Sciences Commencement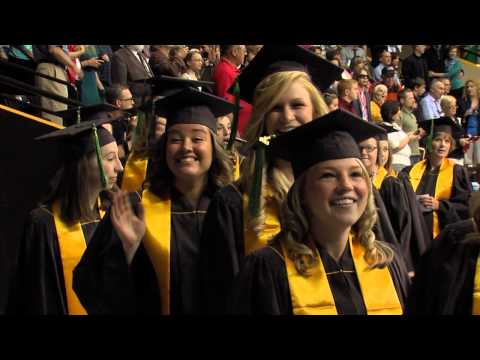 College of Health Sciences Class of 2013 graduates and families enjoy commencement ceremonies in the UW Arena-Auditorium. (UWTV)
Read more.