Featured Story
Robots Can Recover From Damage in Minutes, UW Researcher Helps Demonstrate
May 28, 2015 — Robots will one day provide tremendous benefits to society, such as in search-and- rescue missions and putting out forest fires -- but not until they can learn to keep working if they become damaged.
Top Stories
Campus Announcements
Events
Greek Mythology and Space Age History Dot June Planetarium Schedule
May 28, 2015 — Greek mythology, the history of the space age and exploration of various planets highlight the schedule for the Harry C. Vaughan University of Wyoming Planetarium during June.
J Shogren Shanghai'd to Perform Concert at UW June 3
May 27, 2015 — Americana band J Shogren Shanghai'd will perform for the University of Wyoming Summer Programs concert series Wednesday, June 3, from 11:45 a.m.-1 p.m. on Simpson Plaza. The event is free and open to the public.
This Week at UW
Students in the News
Wyoming High School Students Receive Daniels Fund Scholarships
May 28, 2015 — Wyoming high school students participating in two University of Wyoming college preparatory programs are the recipients of Daniels Fund Scholarships, a competitive award that covers full college costs not met through other types of financial aid.
Powell's Miller Receives NCWIT Computing Award at Women in Science Conference
May 27, 2015 — Moriah Miller believes more women should be interested in pursuing careers in technology.
Feature Columns
Wyoming Business Tips for June 7-13
May 29, 2015 — A weekly look at Wyoming business questions from the Wyoming Small Business Development Center (WSBDC), part of WyomingEntrepreneur.Biz, a collection of business assistance programs at the University of Wyoming.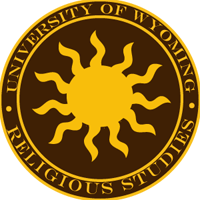 UW Religion Today: What the Gay Marriage Vote Reveals about Catholic Attitudes in Ireland
May 27, 2015 — Last week, Ireland voted overwhelmingly to legalize gay marriage. The vote was 62 percent to 38 percent, with all but one district voting in favor. Rural as well as urban districts, senior citizens as well as young people voted for legalization.