Featured Story
UW Researchers: History Shows More Big Wildfires Likely as Climate Warms
October 5, 2015 — The history of wildfires over the past 2,000 years in a northern Colorado mountain range indicates that large fires will continue to increase as a result of a warming climate, according to a new study led by a University of Wyoming doctoral student.
Top Stories
Campus Announcements
Events
This Week at UW
Students in the News
UW Student Represents State as Miss Wyoming USA
October 7, 2015 — Being from the nation's least populated state suits University of Wyoming student Autumn Olson, of Saratoga, just fine, as she represents Wyoming as the 2016 Miss Wyoming USA.
UW Army ROTC Cadets Rank Among Top in the Nation
October 6, 2015 — Five University of Wyoming seniors rank among the nation's leading Army ROTC cadets.
Club Sports
UW Rodeo Teams Wrap up Fall Season This Weekend
October 6, 2015 — With just one rodeo remaining on the fall schedule, the University of Wyoming Cowboys and Cowgirls attempt to solidify their positions as regional contenders heading into the spring season.
Feature Columns
Wyoming Business Tips for Oct. 11-17
October 2, 2015 — A weekly look at Wyoming business questions from the Wyoming Small Business Development Center (WSBDC), part of WyomingEntrepreneur.Biz, a collection of business assistance programs at the University of Wyoming.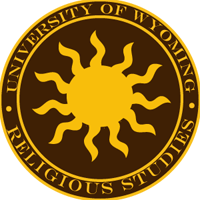 UW Religion Today: Morality: The Face of Public Christianity
September 30, 2015 — A non-Christian who read recent newspapers to learn about Christianity might arrive at the following picture. Christianity believes that marriage is between a man and woman, so no marriage between members of the same sex. Christianity believes life begins at conception, so no abortion and no stem cell research. Christianity believes that God created the universe, so evolution should not be taught. Sexual activity belongs in marriage, so no premarital sex.