Featured Story
UW Literacy Tutoring Could Reach Across State
April 17, 2015 — An initiative with the potential to significantly expand the literacy resources available to the state's school children is heading toward a pilot phase at the University of Wyoming's College of Education.
Top Stories
Campus Announcements
Events
This Week at UW
Students in the News
UW Student from Casper Receives Goldwater Scholarship
April 17, 2015 — University of Wyoming student Annette Estella Hein, a home-schooled student who became interested in science while hiking and experiencing nature in the geologic formations around Casper, has been awarded a Goldwater Scholarship.
WWAMI Student Receives National P.E.O. Scholar Award
April 16, 2015 — Laramie High School graduate Karren Lewis, who is attending the University of Washington School of Medicine through the University of Wyoming WWAMI medical education program, is among 85 doctoral students nationwide selected to receive a $15,000 Scholar Award from the P.E.O. Sisterhood.
Club Sports
Tough Weekend for UW Men's Rodeo Team
April 14, 2015 — With just two regional rodeos left in the season, the University of Wyoming men's club is in danger of not sending a full team to the College National Finals Rodeo (CNFR) this summer.
Feature Columns
Wyoming Business Tips for April 19-25
April 10, 2015 — A weekly look at Wyoming business questions from the Wyoming Small Business Development Center (WSBDC), part of WyomingEntrepreneur.Biz, a collection of business assistance programs at the University of Wyoming.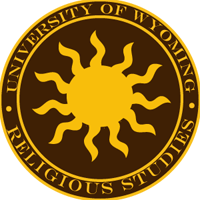 UW Religion Today: Robot Morality
April 15, 2015 — In research worthy of science fiction writer Isaac Asimov's "I, Robot," Bertram Malle is working to design a moral robot.