Chad Baldwin
Institutional Communications
Room 137, Bureau of Mines Building
Laramie, WY 82071
Phone: (307) 766-2929
Email:
cbaldwin@uwyo.edu
Featured Story
UW College of Law to Re-Create Law in the Wild West with Prominent Wyoming Officials
October 22, 2014 — An all-star cast of prominent Wyoming officials will re-create roles related to one of the most famous gun battles in the Cowboy State's Wild West history.
Top Stories
Campus Announcements
Events
This Week at UW
Students in the News
UW Selects Students for WWAMI Medical Education Program
October 23, 2014 — The University of Wyoming welcomed 20 new students into its WWAMI medical education program this fall.
UW Student Selected To National Student Advisory Council
October 22, 2014 — University of Wyoming dual professional degree program student Lisa Ohnstad is among 10 new members selected for the 2014-15 American Association of University Women's (AAUW) student advisory group.
Feature Columns
Wyoming Business Tips for Oct. 26-Nov. 1
October 17, 2014 — A weekly look at Wyoming business questions from the Wyoming Small Business Development Center (WSBDC), part of WyomingEntrepreneur.Biz, a collection of business assistance programs at the University of Wyoming.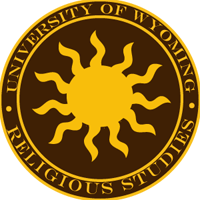 UW Religion Today Column for the Week of Oct. 19-25: The USA Needs a New Policy for the Middle East
October 15, 2014 — Writing in the Oct. 3 Washington Post, Andrew Bacevich points out that United States soldiers have been fighting in the "Greater Middle East" almost continuously since 1980. By bombing the so-called Islamic State (ISIS), we make Syria the 14th country in which we have fought.