Featured Story
Governor's Task Force Backs Plan to Transform UW Science Education
November 25, 2014 — A panel of accomplished scientists, industry leaders and other professionals has endorsed a plan to improve science education and student success at the University of Wyoming, while creating world-class facilities to propel research on issues important to the state and nation.
Top Stories
Campus Announcements
Events
Teton Gravity Research Extreme Ski Film to be shown Dec. 3 at UW
November 25, 2014 — Teton Gravity Research's film "Jeremy Jones' Higher" will be shown free Wednesday, Dec. 3, at 8 p.m. in the University of Wyoming Union Ballroom. Doors open at 7:30 p.m. and space is limited.
Gender and Identity Exhibition at UW Gallery
November 20, 2014 — Paintings of the relationship between gender and identity are on display through Dec. 4 at the University of Wyoming Gallery 234, located in the lower level of the Wyoming Union.
This Week at UW
Students in the News
UW Meat Judging Team has its Best Year Ever
November 25, 2014 — U.S. Rep. Cynthia Lummis, seven University of Wyoming students and a T-bone steak have something in common: meat judging.
Feature Columns
Wyoming Business Tips for Nov. 30-Dec. 6
November 24, 2014 — A weekly look at Wyoming business questions from the Wyoming Small Business Development Center (WSBDC), part of WyomingEntrepreneur.Biz, a collection of business assistance programs at the University of Wyoming.
Northern Rockies Skies for December: The Rich Winter Skies
November 25, 2014 — A monthly look at the night skies of the northern Rocky Mountains, written by astronomers Ron Canterna, University of Wyoming, and Jay Norris, Challis, Idaho Observatory.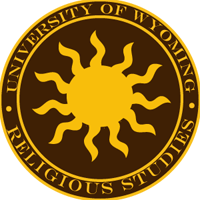 UW Religion Today Column for the Week of Nov. 30-Dec. 6: Let's Reschedule Thanksgiving!
November 24, 2014 — With more than five feet of snow in Buffalo, N.Y., and temperatures having fallen into negative territory across most of the northern states, winter has arrived, no matter what date the calendar labels as the season's official start. Forgotten are August's grain harvest and September's apple picking. We are bundled up against the winter wind, shoveling our walks and winterizing our vehicles.