Chad Baldwin
Institutional Communications
Room 137, Bureau of Mines Building
Laramie, WY 82071
Phone: (307) 766-2929
Email:
cbaldwin@uwyo.edu
Featured Story
UW Cuts Ribbon on Welcoming Center
October 24, 2014 — The University of Wyoming cut the ribbon today (Friday) on the Marian H. Rochelle Gateway Center -- a dramatic welcoming center with state-of-the-art technological infrastructure -- that is funded entirely through private support.
Top Stories
Campus Announcements
Events
This Week at UW
Students in the News
UW PetroBowl Team Eliminated in Third Round at International Tournament
October 29, 2014 — The five-member University of Wyoming PetroBowl team lost in the third round of the international competition Monday, falling to the eventual champions from the University of Tulsa.
UW Sophomore Joins National Beef Ambassador Team
October 28, 2014 — A sophomore agricultural business student at the University of Wyoming is one of five selected to the 2015 National Beef Ambassador Team.
Feature Columns
Wyoming Business Tips for Nov. 9-Nov. 15
October 31, 2014 — A weekly look at Wyoming business questions from the Wyoming Small Business Development Center (WSBDC), part of WyomingEntrepreneur.Biz, a collection of business assistance programs at the University of Wyoming.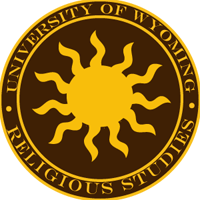 UW Religion Today Column for the Week of Nov. 2-8: Gay Marriage, the Evangelical Response and Freedom of Religion
October 29, 2014 — This month Wyoming became one of the 32 states that now permit gay marriage. Since the decision, Wyoming's mood has been upbeat. Newspapers have featured smiling pictures of couples about to tie the knot, while family, friends and neighbors have been happily congratulating them. These scenes are being repeated across the many states where gay marriage has recently been accepted.