University Public Relations - Institutional Communications
Chad Baldwin
Room 137, Bureau of Mines Building, Laramie, WY 82071
Phone: (307) 766-2929
Email:
cbaldwin@uwyo.edu
Featured Story
April 23, 2014 — If ever a student exemplifies the goals of the McNair Scholars Program, it is Josh Heyer, a University of Wyoming student from Windsor, Colo., who will graduate this spring with a triple major in geography, environment and natural resources, and Spanish.
Top Stories
Campus Announcements
Events
This Week at UW
Students in the News
April 23, 2014 — Breanne Walker, a senior in the elementary education program at the University of Wyoming at Casper (UW-Casper), recently was awarded the Sue Jorgensen Excellent Student in Education award.
April 22, 2014 — The University of Wyoming's Professional Land Management Program is less than a year old, but already its students are successfully competing with top scholars around the nation.
Feature Columns
April 18, 2014 — A weekly look at Wyoming business questions from the Wyoming Small Business Development Center (WSBDC), part of WyomingEntrepreneur.Biz, a collection of business assistance programs at the University of Wyoming.
March 26, 2014 — A monthly look at the night skies of the northern Rocky Mountains, written by astronomers Ron Canterna, University of Wyoming; Jay Norris, Challis, Idaho Observatory; and Daryl Macomb, Boise State University.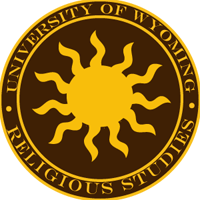 April 16, 2014 — There are two religious stories that Americans tell about the United States of America. One is that our nation is the land of religious freedom. We like to boast that we are the world's most religiously tolerant and, that from the beginning, people came here to escape religious persecution and laws that prevented them from worshipping according to their conscience.
Share This Page:
2013 Spring Health Sciences Commencement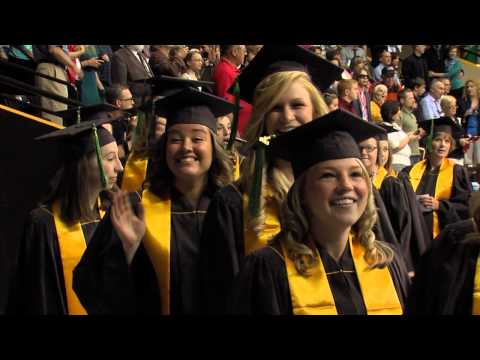 College of Health Sciences Class of 2013 graduates and families enjoy commencement ceremonies in the UW Arena-Auditorium. (UWTV)
Read more.