Chad Baldwin
Institutional Communications
Bureau of Mines Building, Room 137
Laramie, WY 82071
Phone: (307) 766-2929
Email:
cbaldwin@uwyo.edu
Featured Story
UW Professor Participates in Milky Way Project to Help Uncover Home Galaxy Objects
September 20, 2016 — During the past 12 years, NASA's Spitzer Space Telescope and Wide-Field Infrared Survey Explorer (WISE) satellite observatory have captured sweeping new views of the Milky Way galaxy. However, scientists need assistance from the public to make sense of this new deluge of data. .
Top Stories
Campus Announcements
Events
This Week at UW
Students in the News
Laramie Student Semifinalist for Broadcom MASTERS Science Fair
September 19, 2016 — Laramie student Arundathai Nair is among 300 semifinalists selected from 2,343 applicants nationwide in the national Broadcom Math, Applied Science, Technology and Engineering for Rising Stars (MASTERS) competition.
Club Sports
UW Women Third at Sheridan College Rodeo
September 26, 2016 — When the season started, University of Wyoming Rodeo Coach George Howard said he had at least a dozen good team members in goat tying. The problem: He can only select four Cowgirls each week to make up a team; others can compete as individuals.
Feature Columns
Wyoming Business Tips for Sept. 25-Oct. 1
September 16, 2016 — A weekly look at Wyoming business questions from the Wyoming Small Business Development Center (WSBDC), part of WyomingEntrepreneur.Biz, a collection of business assistance programs at the University of Wyoming.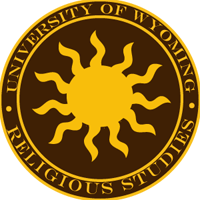 UW Religion Today: The Three Monotheistic Religions: Children of One Father
September 14, 2016 — The three religions of Judaism, Christianity and Islam readily fit the definition of monotheism, which is to worship one god while denying the existence of other gods. But, the relationship of the three religions is closer than that: They claim to worship the same god. While Judaism gave that god a name, "Yahweh," both Christianity and Islam simply refer to him as "God" -- in Arabic, Islam's founding language, "Allah" means "The God."
Articulation Agreements