Chad Baldwin
Institutional Communications
Bureau of Mines Building, Room 137
Laramie, WY 82071
Phone: (307) 766-2929
Email:
cbaldwin@uwyo.edu
Featured Story
New Research Details How Big Game Follow Spring Green-Up
June 21, 2016 — Most big-game animals in Wyoming and the West can assess the quality of vegetation during the spring green-up to select the best patches of habitat during the growing season, a team of researchers led by University of Wyoming and U.S. Geological Survey scientists has documented.
Top Stories
Campus Announcements
Events
This Week at UW
Students in the News
Club Sports
UW's Vogel Places Seventh in CNFR Goat Tying
June 20, 2016 — University of Wyoming's Josee Vogel and Jake Smith faced long odds heading into Saturday night's short go at the College National Finals Rodeo (CNFR) in the Casper Events Center.
Feature Columns
Wyoming Business Tips for July 3-9
June 24, 2016 — A weekly look at Wyoming business questions from the Wyoming Small Business Development Center (WSBDC), part of WyomingEntrepreneur.Biz, a collection of business assistance programs at the University of Wyoming.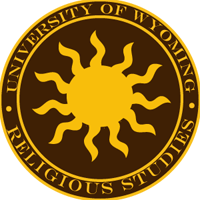 UW Religion Today: Ramadan in East Jerusalem
June 22, 2016 — The month-long Muslim festival of Ramadan began this year June 5. Two summers ago, I arrived in East Jerusalem, the Muslim section of the city, on the day after Ramadan's start. Things were quite different from my previous visit, when it had not been Ramadan. Here are my traveler's tales:
Articulation Agreements