Room 137, Bureau of Mines Building
Laramie, WY 82071
Phone: (307) 766-2929
Email:
cbaldwin@uwyo.edu
Featured Story
August 21, 2014 — Graduates of a new University of Wyoming doctoral degree program in nursing will offer a unique set of skills to profoundly change health care delivery in Wyoming, according to the dean of UW's nursing school.
Top Stories
Campus Announcements
Events
August 21, 2014 — Student tickets will be sold beginning Monday, Aug. 25, for comedian Nick Offerman's performance at the University of Wyoming.
This Week at UW
Students in the News
Feature Columns
August 22, 2014 — A weekly look at Wyoming business questions from the Wyoming Small Business Development Center (WSBDC), part of WyomingEntrepreneur.Biz, a collection of business assistance programs at the University of Wyoming.
August 26, 2014 — A monthly look at the night skies of the northern Rocky Mountains, written by astronomers Ron Canterna, University of Wyoming; Jay Norris, Challis, Idaho Observatory; and Daryl Macomb, Boise State University.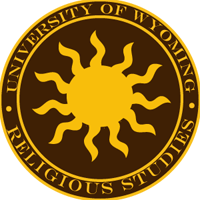 August 21, 2014 — The school year is arriving again. This seems like a good moment to revisit that continually confused and confusing issue of prayer in schools. There is a great deal of misinformation and misunderstanding of what kind of prayer is permitted in the public schools of the United States of America. So let me take this column to review what is and what is not allowed with regard to prayer in public schools.