Featured Story
Hess Increases Commitment to Energy Innovation as UW's Single Largest Corporate Donor
March 26, 2015 — The University of Wyoming announced today a transformational investment of $15 million from Hess Corporation, bringing its total investment in UW since 2013 to $25 million.
Top Stories
Campus Announcements
Events
This Week at UW
Students in the News
Club Sports
UW Men Fourth at EWC Rodeo
March 31, 2015 — The University of Wyoming men's team had its best outing since last fall's fourth rodeo, but it was only good enough for fourth place at last weekend's Eastern Wyoming College (EWC) rodeo in Torrington.
Feature Columns
Wyoming Business Tips for April 5-April 11
March 27, 2015 — A weekly look at Wyoming business questions from the Wyoming Small Business Development Center (WSBDC), part of WyomingEntrepreneur.Biz, a collection of business assistance programs at the University of Wyoming.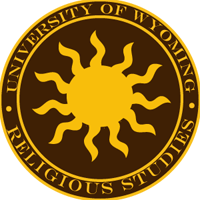 UW Religion Today: A Tale of Two States: Religion and Discrimination
March 18, 2015 — Despite support by the Wyoming Business Alliance, major employers and the Wyoming State Senate, this session, the Wyoming House of Representatives defeated Senate File 115, which prohibited discrimination in employment on the basis of sexual orientation.