Featured Story
Top UW Teachers Prepare to Engage Freshmen in New Courses
June 26, 2015 — Bruce Parkinson is recognized internationally as an accomplished scholar in the field of solar energy, with an academic pedigree that includes publishing more than 200 papers in scientific journals, securing four U.S. patents and earning a raft of honors from professional organizations.
Top Stories
Campus Announcements
Events
This Week at UW
Students in the News
Feature Columns
Wyoming Business Tips for July 19-25
July 2, 2015 — A weekly look at Wyoming business questions from the Wyoming Small Business Development Center (WSBDC), part of WyomingEntrepreneur.Biz, a collection of business assistance programs at the University of Wyoming.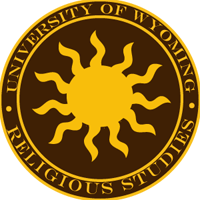 UW Religion Today: A Biblical Education for America?
June 24, 2015 — At its state convention earlier in June, the central committee of the Idaho Republican Party voted to encourage the Idaho Legislature to pass a bill permitting the use of the Christian Bible as a source of information for a long list of humanities, social science and science subjects in grades K-12.