Featured Story
UW's WyCEHG Researchers Travel the Country to Assess Critical Zone Observatories
August 20, 2015 — For the price of gas, food and lodging, University of Wyoming hydrology and geology researchers have traveled across the country the past two summers to examine Critical Zone Observatories (CZOs), projects that have created significant use of UW's hydrology instrumentation and built important collaborations with scientists from major universities.
Top Stories
Campus Announcements
Events
Celestial Sky Exploration Kicks Off Fall Planetarium Schedule
August 28, 2015 — An exploration of the primary celestial objects in the sky will kick off the fall schedule at the Harry C. Vaughan University of Wyoming Planetarium.
Laramie Fiber Festival Celebrates Sheep Industry Contributions to Wyoming
August 25, 2015 — Fiber craft, craftspeople and sheep will be celebrated with workshops and demonstrations during the WyoFiber Live! Festival Friday through Sunday, Sept. 18-20, at the Wyoming Territorial Prison State Historic Site (WTP), according to Debbie Gorski of the Wyoming Women's Business Center (WWBC) at the University of Wyoming.
This Week at UW
Students in the News
UW-Casper Teaches With Drone
August 28, 2015 — The addition of a new drone will enhance the educational experiences of students at the University of Wyoming at Casper.
Guitar-Building Project Aids Wheatland Teacher
August 26, 2015 — Wheatland High School ninth grade physical science teacher Janet Jorgensen says her school district is focused on the science, technology, engineering and mathematics (STEM) concept and how to better educate its students.
Feature Columns
Wyoming Business Tips for Sept. 6-12
August 28, 2015 — A weekly look at Wyoming business questions from the Wyoming Small Business Development Center (WSBDC), part of WyomingEntrepreneur.Biz, a collection of business assistance programs at the University of Wyoming.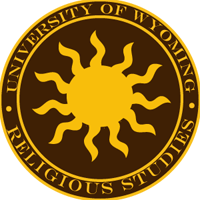 UW Religion Today: It's OK to Pray in Your School
August 19, 2015 — The school year is arriving again. This seems like a good moment to revisit that continually confused and confusing issue, prayer in schools. There is a great deal of misinformation and misunderstanding of what kind of prayer is permitted in the public schools of the United States of America. So, let me take this column to review what is and what is not allowed with regard to prayer in public schools.