Featured Story
UW Researchers Plan Wildlife Captures in March
March 2, 2015 — Seeking insights to help moose, elk, mule deer and bighorn sheep populations, researchers from the University of Wyoming, the Wyoming Game and Fish Department, the U.S. Geological Survey and other partners will spend much of March capturing animals on their winter ranges in western and southern Wyoming.
Top Stories
Campus Announcements
Events
This Week at UW
Students in the News
Club Sports
UW Men Maintain Lead at National Nordic Ski Competition
March 4, 2015 — The University of Wyoming men's Nordic ski team kept a firm grip on the overall team lead after Wednesday's competition in the United States Collegiate Ski Association (USCSA) championships at Mount Bachelor in Bend, Ore.
Feature Columns
Wyoming Business Tips for March 15-21
March 6, 2015 — A weekly look at Wyoming business questions from the Wyoming Small Business Development Center (WSBDC), part of WyomingEntrepreneur.Biz, a collection of business assistance programs at the University of Wyoming.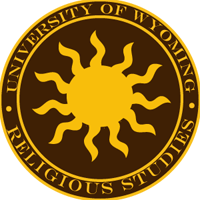 UW Religion Today: Preventing Terrorism by Studying Humanity
March 4, 2015 — The big news on the ISIS front last week was the identity of "Jihadi John," the guy who has been cutting off heads in the ISIS videos. He is Mohammed Emwazi, who grew up in London, immersed in British culture. He attended the University of Westminster, earning a degree in computer science.