Featured Story
Citizens Team with UW to Chart Wyoming's Flora and Fauna
September 1, 2015 — Rebecca Walsh, of Laramie, and her family hit the Blair Wallis Trail east of Laramie before sunrise July 18 to participate in the family's first citizen science project, Summer Moose Day. The University of Wyoming Biodiversity Institute sponsored the inaugural event.
Top Stories
Campus Announcements
Events
This Week at UW
Students in the News
UW Students Form Ties to China
September 2, 2015 — Thirteen University of Wyoming students did more than just tour China this past summer -- they helped some of the region's poorest families through a series of charity work projects.
UW-Casper Teaches With Drone
August 28, 2015 — The addition of a new drone will enhance the educational experiences of students at the University of Wyoming at Casper.
Guitar-Building Project Aids Wheatland Teacher
August 26, 2015 — Wheatland High School ninth grade physical science teacher Janet Jorgensen says her school district is focused on the science, technology, engineering and mathematics (STEM) concept and how to better educate its students.
Feature Columns
Wyoming Business Tips for Sept. 6-12
August 28, 2015 — A weekly look at Wyoming business questions from the Wyoming Small Business Development Center (WSBDC), part of WyomingEntrepreneur.Biz, a collection of business assistance programs at the University of Wyoming.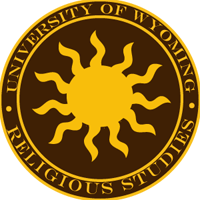 UW Religion Today: King James and His Bible
September 2, 2015 — King James grew up as a king. After Queen Elizabeth executed his mother, Mary Queen of Scots, when he was just 1 year old, he became King James VI of Scotland and the intended heir to the English throne after Elizabeth's death. He was raised by a team of Scottish Presbyterian ministers under the control of his regent but, upon his ascension to the English crown in 1603, he seemed suddenly more attuned to English religious politics than Scottish beliefs.