Wyoming Institute for Disabilities
Dept. 4298, 1000 E. University Ave.
Laramie, WY 82071
Phone: (307) 766-2761
Toll Free: 1-888-989-9463
TTY: 1-800-908-7011
Fax: (307) 766-2763
Email:
wind.uw@uwyo.edu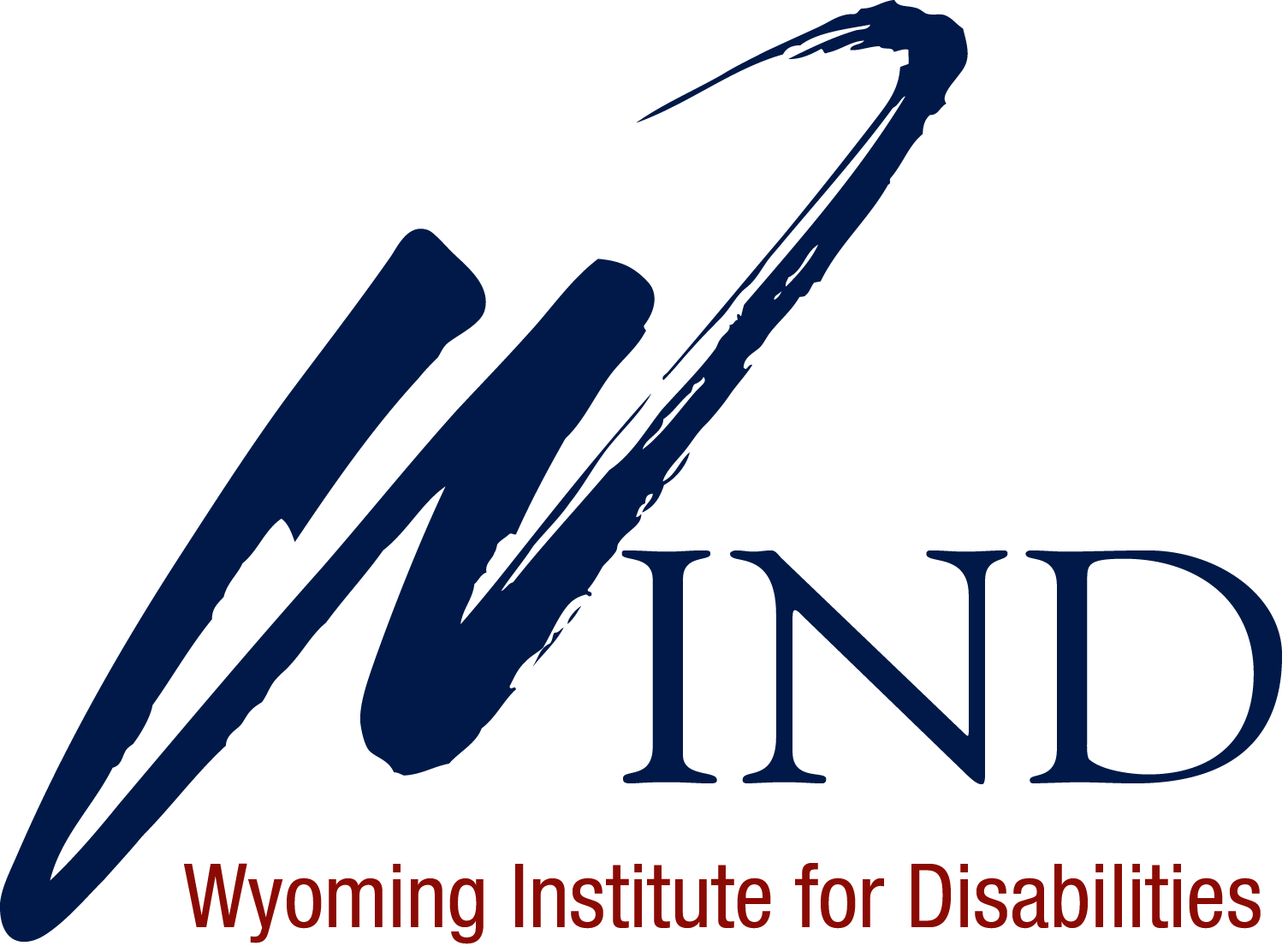 News
Featured Story

Faith Communities and the ADA
July 26, 2015 marks the 25th anniversary of President George H.W. Bush signing the Americans with Disabilities Act (ADA). The Interfaith Disability Advocacy Coalition   (IDAC), a program of the American Association of People with Disabilities, and the Collaborative on Faith and Disability have partnered with the ADA Legacy Project to encourage faith communities to celebrate the progress and recommit to the promise of the ADA. Read more>
---
Wyoming Vision Collaborative recipient of several donations
The Wyoming Vision Collaborative, at the Wyoming Institute for Disabilities (WIND), would like to thank Miracles in Sight, the Wyoming Lions Club, and the Pinedale Lions Club for their recent donations to support early childhood vision services.
Miracles in Sight, through the Wyoming Lions Club, and Pinedale Lions Club's all gave generous donations. The program received over $21,000. Bob Russ, the director of communication and human resources at Miracles in Sight, said "we want to do our part to make an impact in research, education, and community outreach." Not only did Miracles in Sight also generously donate to the Vision Collaborative, but they also donated to Colorado's vision program; they are making an impact through many other exciting projects in North Carolina, the Wyoming/Colorado region, and around the world.
Speech-Language Intervention for Students with Traumatic Brain Injury
Traumatic brain injury (TBI) in children occurs in all culturally and linguistically diverse populations. In pediatric traumatic brain injury, a variety of physical, social, behavioral, cognitive, communicative, and emotional problems are apparent. According to the Agency for Healthcare Research and Quality, "Seventy five percent of pediatric TBI show impairments in self-feeding, cognition, and behavior; sixty seven percent show impairments in speech; twenty- nine percent with vision, and sixteen percent with hearing impairments" 1 The following components were investigated in the intervention of children with TBI, and could be applied in work as a speech language pathologist: narrative skills, cognitive-communication abilities, social skills, memory, and services provided in the schools. Read more>
Indian Educators Visit UW to Learn About Assistive Technology for Disabilities
February 6, 2015 — Naval Pant gazes at a table in a Wyoming Institute for Disabilities (WIND) lab and intermittently picks up various objects that are new to him -- or grazes his fingers over familiar learning tools.
"We have those," he says of a stack of educational flip cards used to help children with learning disabilities. "Big-print books, some places have them, yes. But, they are not common in all schools (in India)." Read more>