Wyoming Institute for Disabilities
Dept. 4298, 1000 E. University Ave.
Laramie, WY 82071
Phone: (307) 766-2761
Toll Free: 1-888-989-9463
TTY: 1-800-908-7011
Fax: (307) 766-2763
Email:
wind.uw@uwyo.edu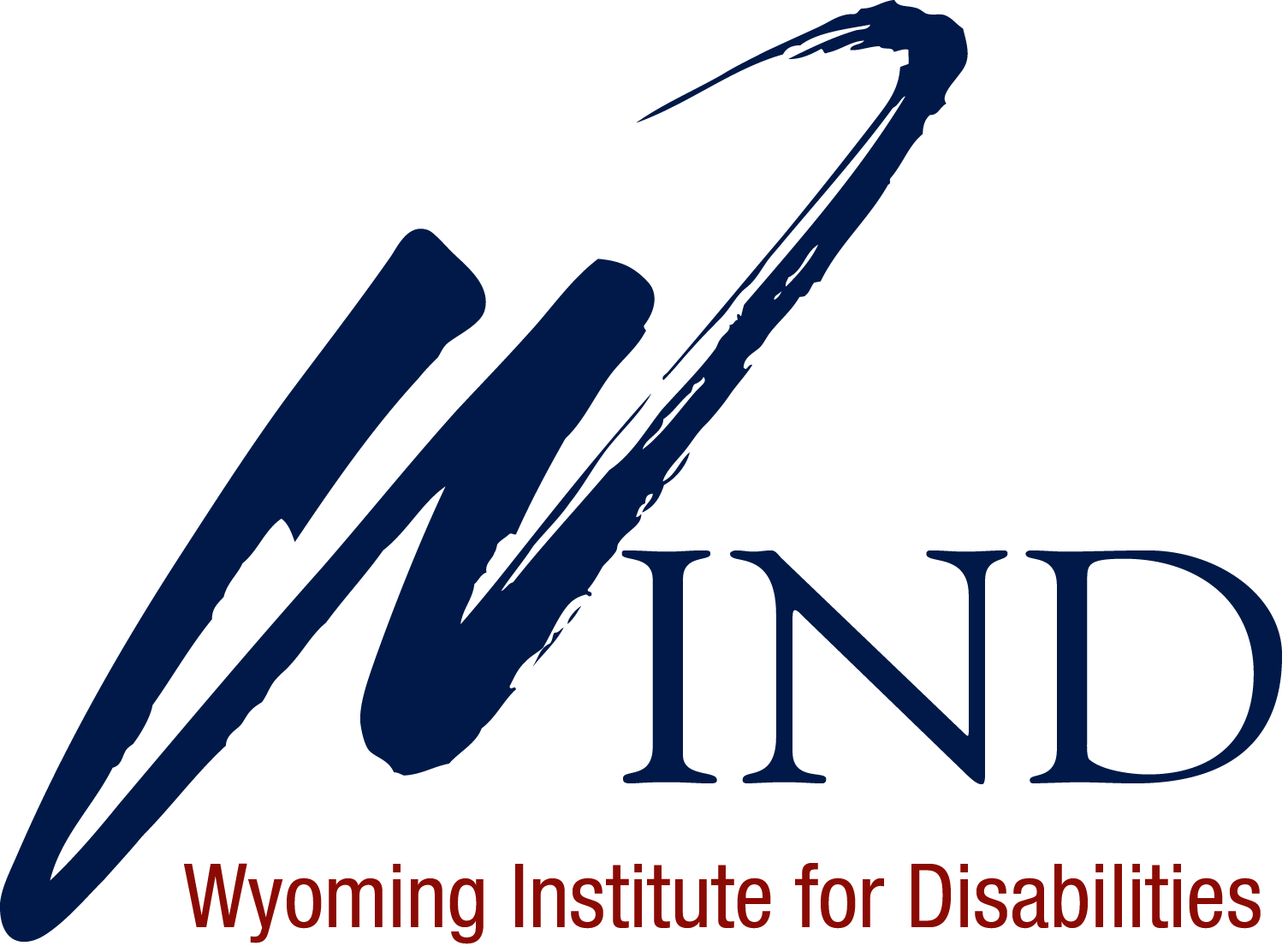 News

Featured Story

Keith A. Miller Award 2015 Recipient – Mickey Anderson
Margret "Mickey" Anderson, the transition coordinator for Converse County School District #1 in Douglas, Wyoming, is the 2015 recipient of the Wyoming Institute for Disabilities (WIND) Keith A. Miller Award. Since 2005, this award has been given to someone who is making a difference in the lives of people with disabilities in Wyoming. Specifically, it goes to someone who does dedicated volunteer work, is a leader in advocacy for people with disabilities, is an extraordinary caregiver or family member, or shows exemplary commitment to improving services, opportunities, or experiences for people with disabilities. This year the award goes to "the person who has become the 'go to person' for employment, program initiatives and teaching students beyond expectations," according to her nominator, Nita Werner. Read more> 
---
Gadgets for Good
Assistive Technolgy (AT) devices are items, pieces of equipment, or prduct systems that increase, maintain, or improve funtional capabilities of individuals with disabilities, improving outcomes: in education, employment, IT & telecommunications, and community living. 
Read more>
Pragmatic Organization Dynamic Display (PODD) Books Presentation
Wyoming Assistive Technology Resources (WATR) will be hosting a seminar for individuals interested in learning about one of the most social approaches to augmentative alternative communication (ACC). PODD Books provides quick, efficient, customized and ongoing communication in a social manner, which make them adaptable for individuals with diverse needs.
Read more>
Lessons from Trei (and uPAR!) 
Last December, Trei Federer, a 6th grader in Lander, Wyoming, learned something that he will likely never forget. Although he reads two grade levels below most of his peers, Trei, it turns out, can also vastly out-perform them. 
Read more>