Wyoming Institute for Disabilities
Dept. 4298, 1000 E. University Ave.
Laramie, WY 82071
Phone: (307) 766-2761
Toll Free: 1-888-989-9463
TTY: 1-800-908-7011
Fax: (307) 766-2763
Email:
wind.uw@uwyo.edu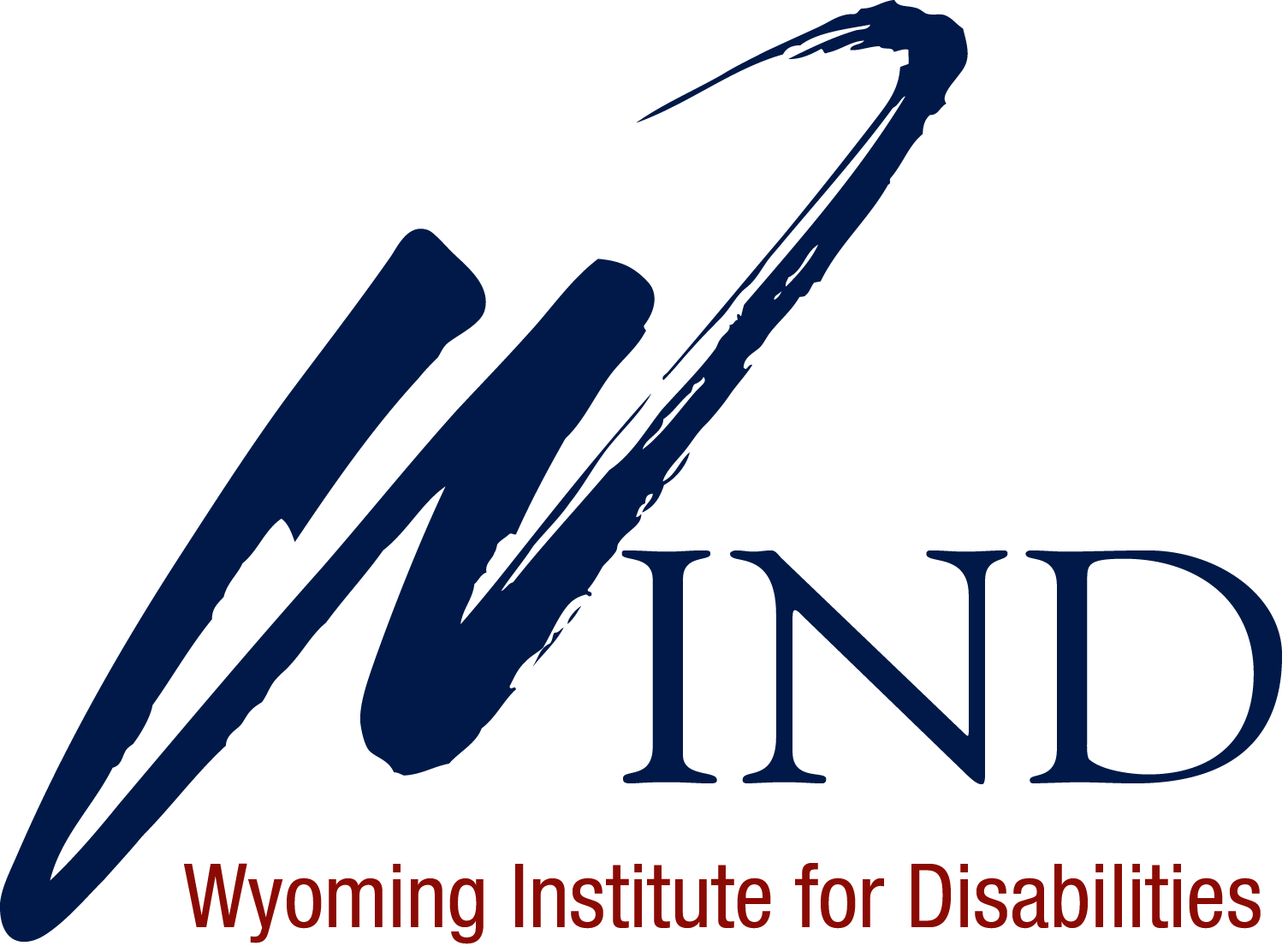 News
Featured Story 
How do I talk to a parent about Augmentative Alternative Communication (AAC)?
One of the most frequent questions families ask a speech language pathologist (SLP) is, "Will my child talk?"  To help answer this question and involve families, we, as SLPs, can better explain augmentative and alternative communication (AAC) and its positive impact on a child's development to families.  Although we can't predict whether or not a child will develop intelligible speech, we can explain speech in the context of AAC and encourage families to try AAC strategies. Read more>
---
Wyoming Honors Helen Keller to Raise Awareness of Federal Program Providing Free Communications Equipment to Deaf-Blind Citizens 
Laramie, Wyoming – Wyoming is commemorating the birth of deaf-blind activist Helen Keller this month to call attention to a federal program that puts free communications technology in the hands of people with hearing and vision loss, enabling them to remain connected with family, friends and their communities.
Read More>
College Student Anna Roach successful in Think College Wyoming program
The Wyoming Institute for Disabilities (WIND) implemented the Think College Wyoming strategic plan early in 2013 to give people with intellectual disability in Wyoming the choice to attend college with individualized supports. The goal was to identify potential candidates for a possible pilot to begin in the fall of 2013. Anna Roach from Sheridan, Wyoming is the first Think College Wyoming student. Read More>
AMCHP RESPONDS TO CDC REPORT ON INCREASED PREVALENCE OF AUTISM IN CHILDREN
The Association of Maternal & Child Health Association (AMCHP) commended the Centers for Disease Control and Prevention (CDC) and the Health Resources and Services Administration (HRSA) for continuing to improve the information available on children with autism spectrum disorder (ASD). Read More>
For copies of past articles E-mail sdirienz@uwyo.edu.