Wyoming Institute for Disabilities
Dept. 4298, 1000 E. University Ave.
Laramie, WY 82071
Phone: (307) 766-2761
Toll Free: 1-888-989-9463
TTY: 1-800-908-7011
Fax: (307) 766-2763
Email:
wind.uw@uwyo.edu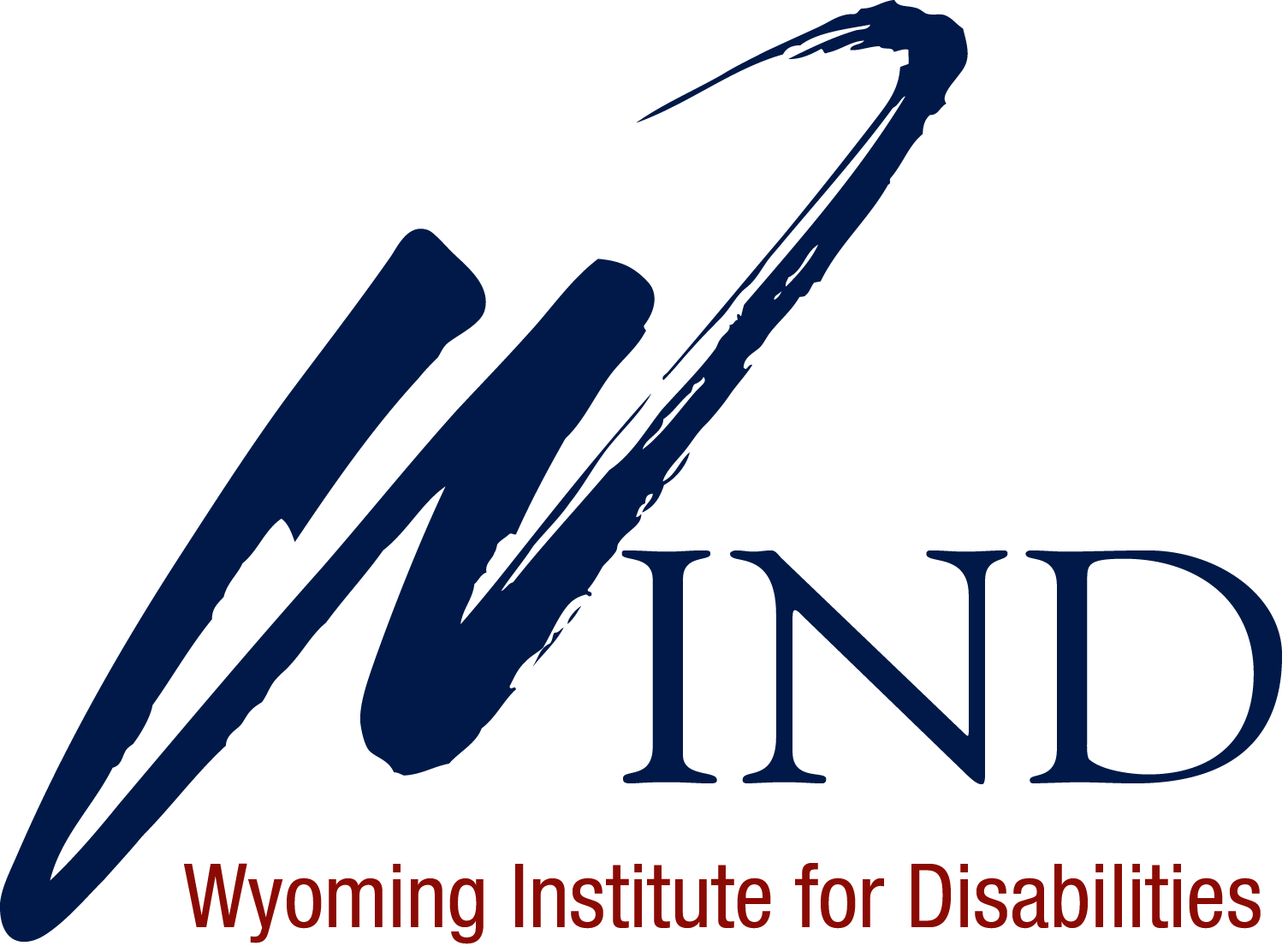 News
Featured Story
What the insurance jargon means for families
Although many families may have had their Marketplace health insurance coverage for a year, many parents are confused about what language like co-pays, coinsurance, and deductibles mean.  Also, families should know what to look for before they pay a bill to make sure the information is correct.  All families should know that the insurance "jargon" means, and how it affects them, especially since medical debt is the leading cause of bankruptcy (source:  Families USA). Read more>

---
Sara DiRienzo, WIND, selected for national Diversity and Inclusion Fellowship
Sara DiRienzo, Wyoming Institute for Disabilities' Information Specialist, was selected from among a pool of applicants to be awarded a part-time Diversity and Inclusion Fellowship with the Association of University Centers on Developmental Disabilities (AUCD).
Read more>

Keith A. Miller Award 2014 Recipient – Donna Shipp
Donna Shipp, an occupational therapist at a developmental preschool in Saratoga, Wyoming, is the 2014 recipient of the Wyoming Institute for Disabilities (WIND) Keith A. Miller Award. Every year, since 2005, it has been awarded to someone who is making a difference in the lives of people with disabilities in Wyoming. Read more>
AIM success story: Sam Myers
Sam Myers, senior psychology student at the University of Wyoming was looking for assistive technology software that would read his textbooks aloud. 
Read More>
For copies of past articles E-mail sdirienz@uwyo.edu