Contact Us
Wyoming Institute for Disabilities
Dept. 4298; 1000 E. University Ave.
Laramie, WY 82071
Phone: (307) 766-2761
Toll Free: (888) 989-9463
TeleType: (800) 908-7011
Fax: (307) 766-2763
Email: uwwind@uwyo.edu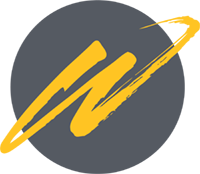 BLOG | December 2020 Releases
December Provider Spotlight - Kerian Duncan
December 23, 2020
Kerian Duncan, PT, DPT, MSc, has a special way with children and their parents through her practice. Now she has her sights set on utilizing telehealth as a way to further connect with her patients while still reaching for optimal health outcomes. Her resume is impressive, as she is a pediatric physical therapist and post professional trainee currently for the Utah Regional Leadership Education for Neurodevelopmental Disorders (URLEND) program. She has participated in NIH funded research to study sensory deficits and sensory reweighting as it pertains to trunk control in children with moderate to severe disabilities. Kerian's primary interests are in visual and vestibular deficits seen in children with moderate to severe neurological disorders. We caught up with her recently to learn more about her plans for telehealth and how she intends to get started.
Contact Us
Wyoming Institute for Disabilities
Dept. 4298; 1000 E. University Ave.
Laramie, WY 82071
Phone: (307) 766-2761
Toll Free: (888) 989-9463
TeleType: (800) 908-7011
Fax: (307) 766-2763
Email: uwwind@uwyo.edu