Healthy U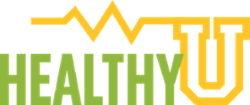 Healthy U is a health promotion program designed to help anyone over the age of 18 play an active and productive role in their own health management. Anyone is welcome to participate; those who suffer from one or more chronic illnesses may find Healthy U particularly useful. Caregivers and friends of individuals who would benefit from health self-management also make great participants. 
---
Upcoming Healthy U Workshops
For more information on Healthy U or to find a workshop in your area:
---
 HEALTHY U Workshop Materials Online Purchase Option
The book Living a Healthy Life with Chronic Conditions is $15.
The CD Relaxation for Mind and Body is $10.
*Please notify your workshop leaders if you have used this online form to purchase any workshop materials.
"Healthy U" is the name given to the Wyoming implementation of Stanford's renowned evidence-based chronic disease self-management program (CDSMP).
Healthy U does not focus on any particular illness or its symptoms, nor does Healthy U focus on treatment. Additionally, Healthy U will not conflict with existing programs or treatment. It is designed to enhance regular treatment and disease-specific education like Better Breathers, cardiac rehabilitation, and diabetes instruction.
Healthy U is an empowerment program that teaches people how to self-manage their daily lives in order to be happy, healthy, and active.
Those who have participated in this program demonstrate a significant improvement in exercise, cognitive symptom management, communication with physicians, self-reported general health, health distress, fatigue, disability, and social/role activity limitations. Individuals who partake in the program also spend fewer days in the hospital and tend toward fewer outpatient visits and hospitalizations. These data yield a cost-to-savings ratio of approximately 1:4.
Subjects covered include: (1) techniques to deal with problems like frustration, fatigue, pain, and isolation; (2) appropriate exercise for maintaining and improving strength, flexibility, and endurance; (3) appropriate use of medications; (4) communicating effectively with family, friends, and health professionals; (5) nutrition; (6) decision-making, and (7) how to evaluate new treatments.
In Healthy U, a participant is never told what to do but instead given strategies that help them self-manage their own care and lifestyle.
Workshops are highly participative, where mutual support and success build the participants' confidence in their ability to manage their health and maintain active and fulfilling lives. This mutually supportive format makes the program especially effective and helps participants develop lasting support networks.
The research on this program is the result of a five-year grant. Over 1,000 people with chronic diseases were enrolled in a three year, randomized, controlled study. A variety of peer-reviewed, scientific articles have been published on this program. Stanford's program exists in all 50 states; Wyoming was the most recent state to adopt it.
Wyoming's Healthy U master trainers are aware of additional training resources that exist in the state and often make referrals to programs that complement Healthy U and offer a more disease-specific focus.