Wyoming Natural Diversity Database
Botany Program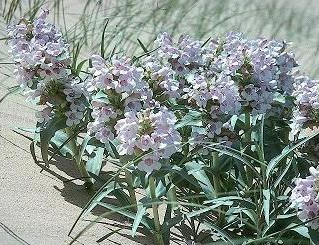 WYNDD's Botany Program compiles information on the status of native vascular plants that are confirmed or suspected to be rare in Wyoming or throughout their range, as acquired through field research, review of herbarium resources, existing literature and collaborative information exchange with botanists statewide. This results in a peer-reviewed species of concern list and a database that stores available species' status information on distribution, extent, population size, habitat, life history, trends and threats. This also funnels into review and updating of global ranks particularly for plant species with their centers of distribution in Wyoming. Aids in identification (illustrations, photos) are also compiled and descriptions prepared to present field guide information and species' status highlights in readily-available state species abstracts. Field research is aimed at producing status reports and monitoring for priority species, as well as and baseline surveys in sites and habitats that are concentrations of rare species or otherwise identified as priorities. WYNDD also takes an active role in developing botanical educational resources and in organizing educational conferences and workshops.
Bonnie Heidel, Lead Botanist, coordinates the Botany Program, conducts field research, maintains the plant species of concern list, maintains plant state and global ranks, prepares research proposals and reports, and develops new products and events.
Heidel graduated from Washington State University with an M.S. in Botany in 1980, working with the U.S. Fish and Wildlife Service on Threatened and Endangered plant species and with other Rocky Mountains and Great Plains states in positions similar to her current WYNDD role. Some current projects include writing status reports on five globally rare plant species, developing a peatland workshop, participating in a committee that is standardizing the global ranks used in the NatureServe network, and publishing additions to the state flora.
Joy Handley, Botanist, coordinates plant data entry, coordinates technical botany comments that accompany data requests, contributes to plant species abstracts and reports, and contributes to field research.
Joy graduated from the University of Wyoming with an M.S. in Botany in 2005. Some current projects include: updating species abstracts, monitoring a Threatened species on F.E. Warren Air Force Base, and entering plant survey data from the Black Hills National Forest and BLM surveys from across the state.