About WyoCloud
WyoCloud's Mission
WyoCloud is the University's new cloud-based finance, administrative, research support, and reporting system. The WyoCloud will replace the current systems, and provide a comprehensive, modern solution for the University's business needs, freeing up employees to focus their time and effort on advancing the mission of the University of Wyoming.

More specifically, the updated system will:
Improve the quality and accuracy of information to make timely and informed decisions about where and how to invest resources,
Modernize processes and systems to allow faculty and staff members to focus more of their time and energy on the core mission of the University,
Provide new opportunities for employees to contribute to the University's success, and
Allow for integrated data reporting of student, financial, human resources and grant information, and other informational sources, from a single platform.
Guiding Principles
Technology systems and reporting at the University of Wyoming should: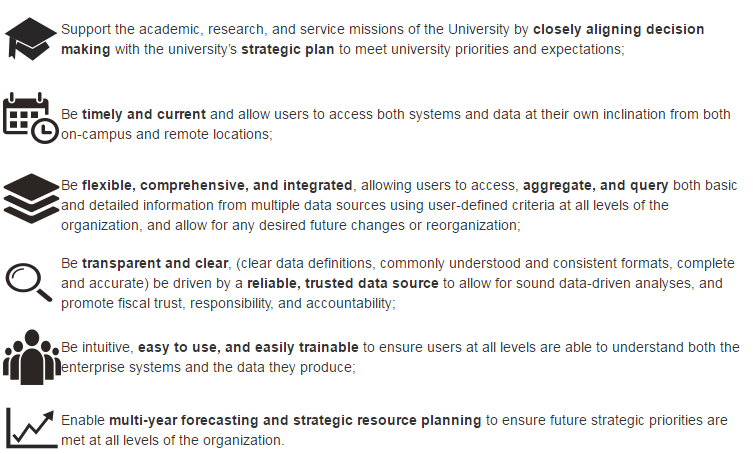 Executive Steering Committee 

Our Partners
The University of Wyoming has partnered with Huron to implement the Oracle Fusion Cloud Applications. Huron is a major player in higher education enterprise technology
implementations,
and is part of a select group of Oracle Platinum Partners. The consulting group has a tested
process,
and has completed 68 implementations and 21 upgrades within the higher education industry.
Through a competitive proposal process, the selection committee and UW unanimously selected Oracle as the best choice for our software vendor based on their history of success in the higher education industry