Chart of Accounts
The Chart of Accounts represents the structure through which financial transaction data is organized and reported. Implementing a new financial system represents an opportune time to redesign the University of Wyoming's Chart of Accounts. The goal of redesigning the Chart of Accounts is to help resolve many of the financial and management reporting challenges faced by UW today.
The University of Wyoming stakeholders and campus have identified several financial reporting challenges over the last year. The inability to respond to state and University management data requests in a timely manner is a challenge that plagues UW as a whole. On a department level, the current Chart of Accounts structure doesn't produce information needed to effectively run daily operations. The new Chart of Accounts structure solves both the University's state and day-to-day financial reporting challenges. 
Current State
UW's current Chart of Accounts is made up of the five chart fields detailed below. The current Chart of Accounts structure makes it difficult for business officers and financial administrators to view a complete financial picture of their units or departments.
The current expense structure is convoluted allowing for personal discretion in how some expenses are allocated
Many departments across campus reported that they required additional detail levels not currently available within PISTOL to provide useful financial and management reports
Some departments create their own Chart of Accounts within their "shadow" systems (e.g. Peachtree, MS Excel, Sage 50, QuickBooks)
The current CoA structure does not fully align with organizational structures maintained within other technology systems (e.g., HCM, Banner Student, Foundation, etc.)
Departments manually aggregate their PISTOL reports in an attempt to view a complete financial picture of their department

Future State with WyoCloud
The new Chart of Accounts structure consists of eight General Ledger Chart Segments and utilizes the project accounting functionality delivered in the WyoCloud Financial System Project Portfolio Management Module.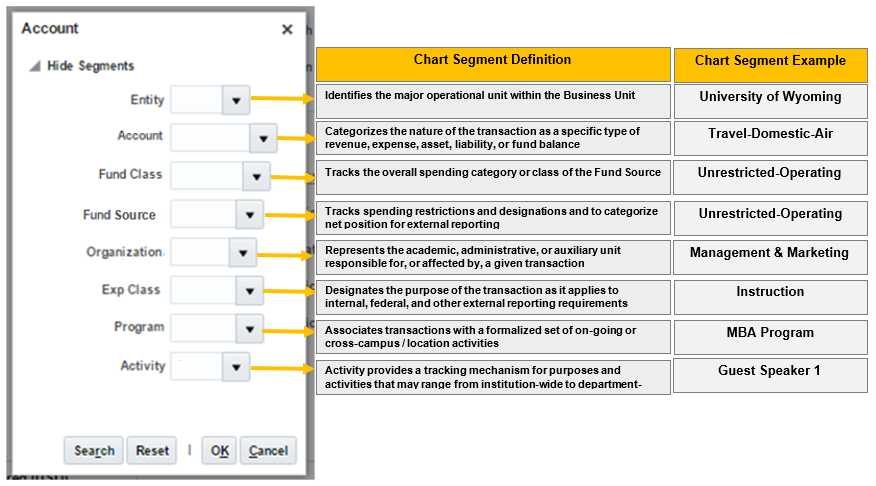 How will my Sponsored Grants, Research Funds, and Capital Projects be tracked in WyoCloud?
In WyoCloud, a new module called Project Portfolio Management will track grants, research funds, and capital projects for project financial management and reporting. Each will be assigned a unique project number. When you enter the project number and other information, the Chart of Accounts will automatically populate.
The Chart of Account information will live in the General Ledger. However, the project and transactional detail will live in the subledger.

GO-LIVE & TRAINING
In July, the new Chart of Accounts structure will go-live with the WyoCloud Financial system. Training on the new Chart of Accounts will begin in June 2017. More information about training will be sent out and posted in the coming months. If you have any questions – please email wyocloud@uwyo.edu. 
BUDGETING
Along with the restructuring of the Chart of Accounts, the way we budget as an institution will also be changing. With the new way in which we budget, responsibility will shift from Old Main and Central Accounting to campus fiscal managers utilizing the new system's financial reporting system to make better and more informed decisions.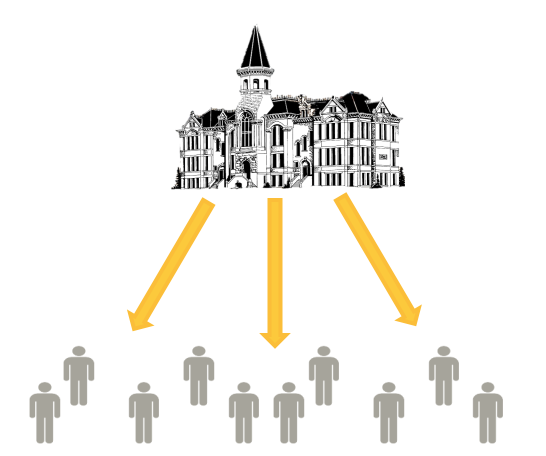 The new Budgeting approach will offer many benefits to the University, including the following: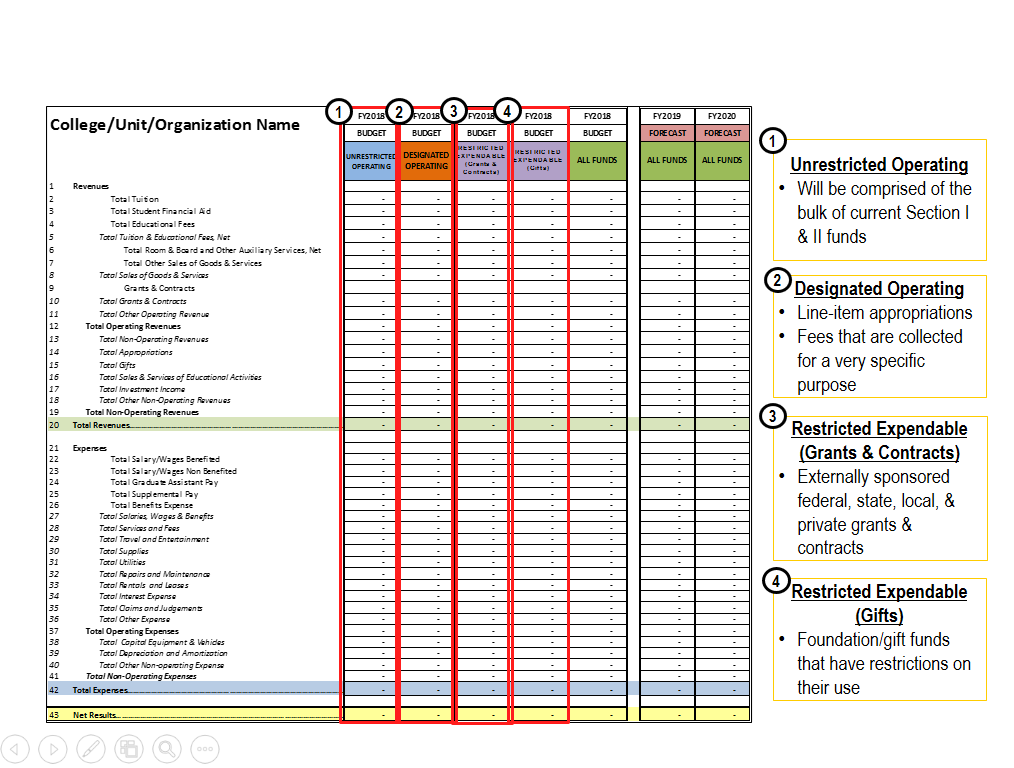 A proposed budgeting process and timeline for FY18 under this new model can be found below: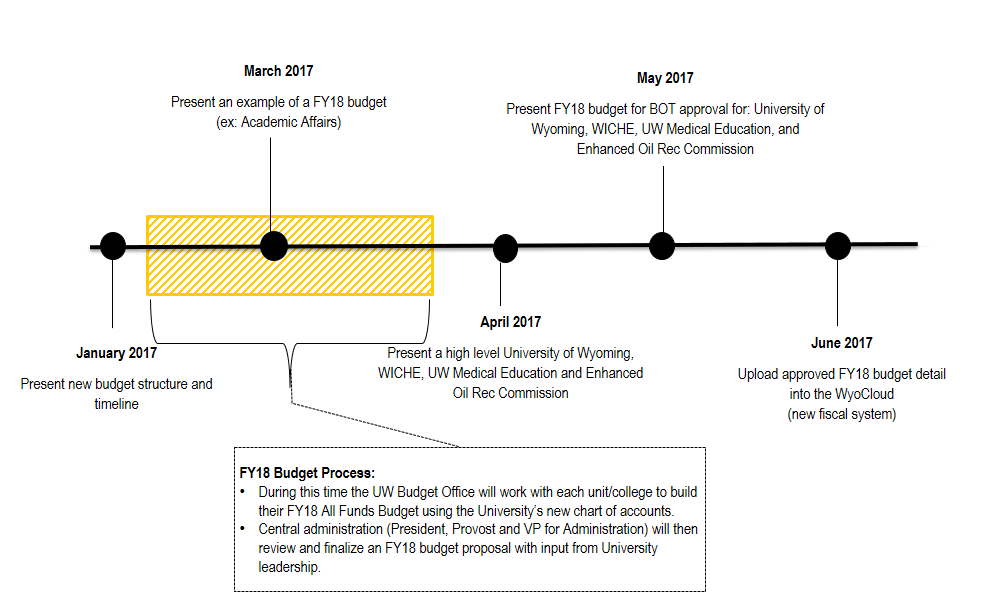 The State of Wyoming: FY19-FY20 Biennium Budget Process under this model can also be found below: