Training
Note: The training information on this page refers to Training as it relates to the Financial Management System that will be released in July 2017. For information on Training for the Business Intelligence Student Reporting system, please refer to the Business Intelligence Student Reporting page.
WyoCloud is following a "Just-in-Time" Training approach for the new Financial Management system, which means that the UW community will be trained close to the release of the replacement system. Please refer to the timeline below for key Training dates as well as information on the different components of Training. We encourage you to continue to check this page for updates as we approach these key Training dates as well as our Communications page for information on upcoming pre-training activities.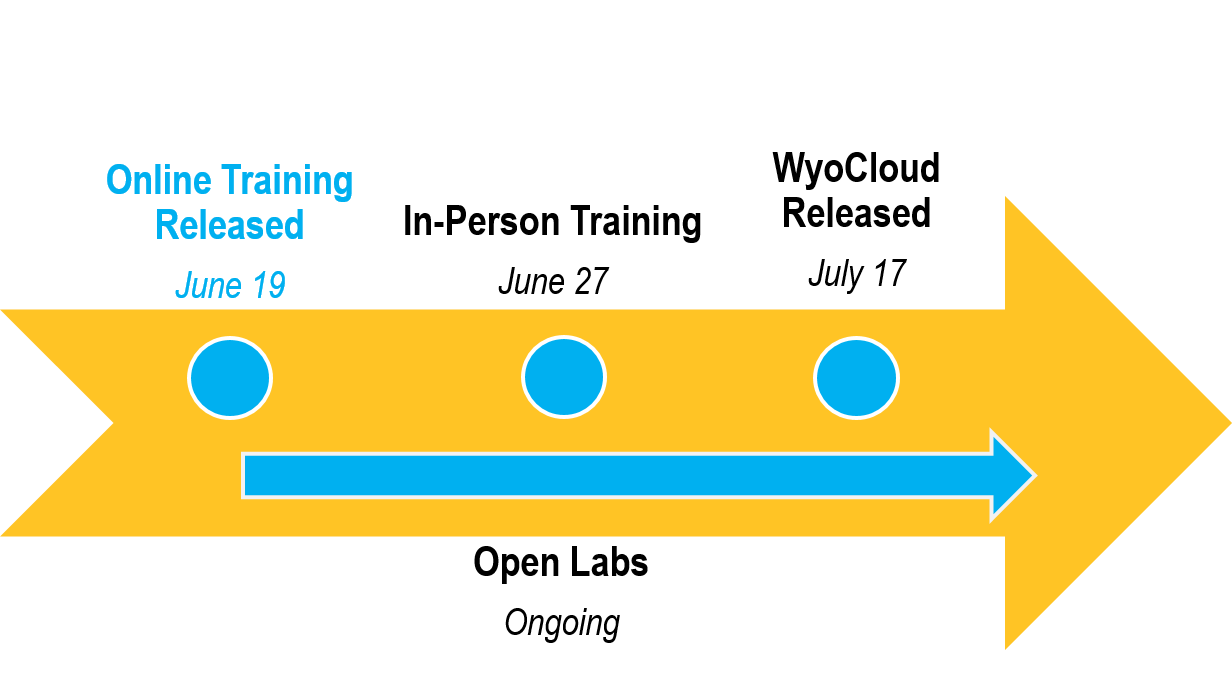 Online Training will be released between June 19
th
and June 26
th
(but will continue to be available long afterward) and will serve as the primary means of training our community on the new system.
Online courses will be on-demand and self-paced
Users will be able to repeat courses at their desire for as long as they would like, including after the system is released
Each course should take approximately 1 hour or less
Courses will be assigned based on your role at the University
Training will be required to access the new system 
Quick Reference Guides
After users complete a course, they will have access to a Quick Reference Guide. These guides provide a condensed, step-by-step document of a particular process covered in that course.
In-Person Training will open after Online Training has been released and will serve as an alternative to the Online Training courses.
In-Person Training courses will allow participants to complete the Online Training in an instructor-led environment, where participants can ask questions as they go through the Online Training
These will take place in computer labs around campus (space is limited)
Courses will take approximately 1.5 hours; registration will be required
Participants who complete these in-person alternatives will satisfy the Online Training requirement (no need to take both)
Quick Reference Guides will be provided as well
Open Labs will take place before and after the system release on July 17th and will allow members of the UW community to drop in during a range of times to bring questions and complete transactions in the system.
These support labs will be administered by functional area experts
One must complete the required system training prior to joining an open lab
Open Labs are optional