International Study Course
Department of Agricultural and Applied Economics
Study Food, Culture and Agriculture in France!
UW Summer School International Study Course
 May 28-June 28, 2013
Enjoy Study-Abroad Learning and Travel for 4 Weeks
Earn 3-6 University of Wyoming Credits
Live in Angers, France: study at an outstanding agricultural university, Ecole Supérieure d'Agriculture (see the ESA summer program website).
Discover how French culture, history, and current affairs affect their food system.
Take AGEC 4280-01 (3 credits, required course): "International Food and Farm Culture" Explore Sustainable Food Systems, while deepening your knowledge of agriculture/agribusiness, food safety/quality and viticulture/wine making.
Experience many cultural and food-industry field trips (see a previous year's schedule).
English is the language of instruction. Only French language courses are taught in French. Nevertheless, opportunities to improve French language skills abound.
Students may elect to do a farm internship following the study tour (3 additional credits, elective course).
Lodging and Meals
Local arrangements coordinated by a UW partner— Ecole Supérieure d'Agriculture).
Students have the choice of staying with a host family or in a student flat with one or two French students currently working on M.S. degrees in agriculture.
All meals included in the estimated cost of the program (see below). Most meals are taken in university cafeterias and/or host family homes.
Estimated Cost
Estimated Airfare  $1,300.00
Room, Board and Travel within Study-Tour Program  $2,500
UW Summer Tuition for 3 credits:
+ Undergrad Resident  $348.00 or  
+ Undergraduate Non-Resident $1,032.00
Independent Travel/Souvenirs  $500.00
Estimated Total Cost for Undergraduate Resident $4,700
Estimated Total Cost for Undergraduate Non-Resident $5,300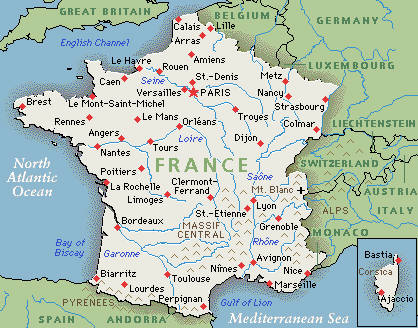 Scholarship Information
The three primary sources of funding for previous years' student participants are:
+ Cheney Study Abroad Grant
+ Beyond the Classroom Grant (available only to students in the College of Agriculture and Natural Resources)
+ Financial Aid
For details about these and other scholarship opportunities, please visit the
Office of International Programs
or contact
Ruth Shepherd
(766-6681), Study Abroad Coordinator. You could also contact Kristi Hansen, Dannele Peck, or Ed Bradley (contact information below). Kristi, Dannele, and Ed are happy to facilitate the scholarship application process any way that they can.
For more information
If you have questions about the program, please contact one of the following:
260 AG Bldg. Phone: 766-3598                               214 AG Bldg. Phone: 766-6412


You might ask Kristi, Dannele or Ed to put you in touch with ESA summer program alums, who can share their experiences with you and answer any questions you have. Here is a link to the
2013 application materials
, prepared by the ESA summer program faculty in Angers, France. This document also contains additional information on food-industry tours and cultural programming. Here is a link to the description and application form for the
optional farm internship program
that students can participate in for an additional 3 UW credits.