Community Engagement
Welcome to Laramie!
Welcome to the town of Laramie, Wyoming! The University of Wyoming recognizes the importance of getting involved in your community - getting to know the City of Laramie, Albany County and Wyoming will enrich your experience while you are at the University of Wyoming.
Please see links below for engagement in Laramie for community and town events, a resource hotline link for the entire state of Wyoming (Wyoming 211), and a resource for community service and volunteer opportunities (Serve Wyoming). 
---
Visit the Downtown Laramie website. Information on local businesses and Downtown Laramie events can be found here.  
Visit the City of Laramie website. Things to know about your new community and government services. 
---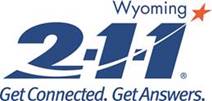 Visit the Wyoming 211 website. Think of this as a resource hotline - feel free to explore their website, or simply dial "211." You can access information on things like local food banks/pantries, community health clinics, non-profit and government services programs, and utility assistance, for example. Wyoming 211 can also connect you with local non-profits for donation locations in your area. 
---

Visit the Serve Wyoming website. Serve Wyoming promotes collaboration between private, non-profit and governmental groups for community service, volunteer opportunities and activities in each Wyoming community. Explore this page for ways to get involved with the Laramie community and excellent volunteer opportunities.