About the Admissions Center
The Marian H. Rochelle Gateway Center houses the University of Wyoming's Pre-College Program in the Carol and Ramon Tomé Student Admissions Center, whcih is a starting point for future students and parents. 
Carol and Ramon Tomé donated $1 million for the student recruiting center named in their honor.  Carol has been the chief financial officer of Home Depot since 2001. She graduated from UW in 1979 with a bachelor's degree in communications. Ramon earned a bachelor's in geology from UW in 1884. He is a chemist and project manager for the Georgia Department of Natural Resources.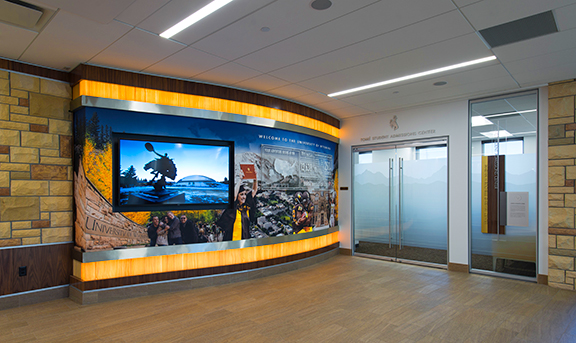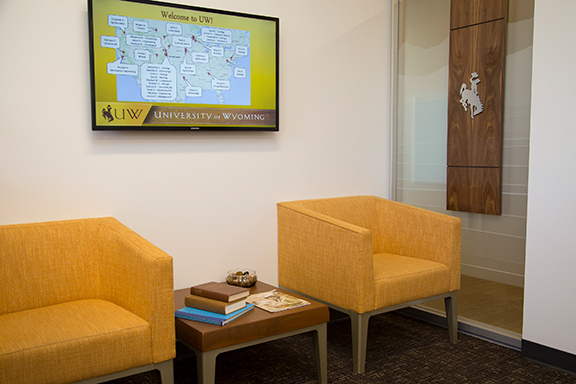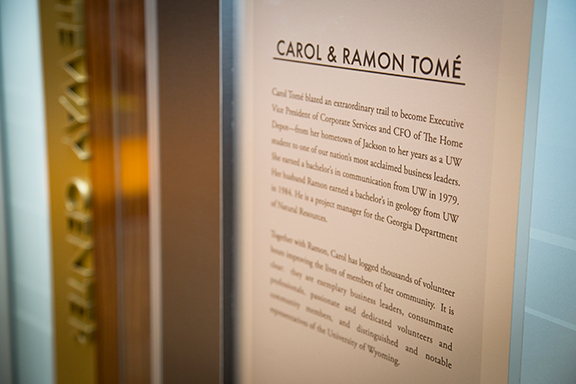 To learn more about applying to the University of Wyoming