Breakin' Through
Breakin' Through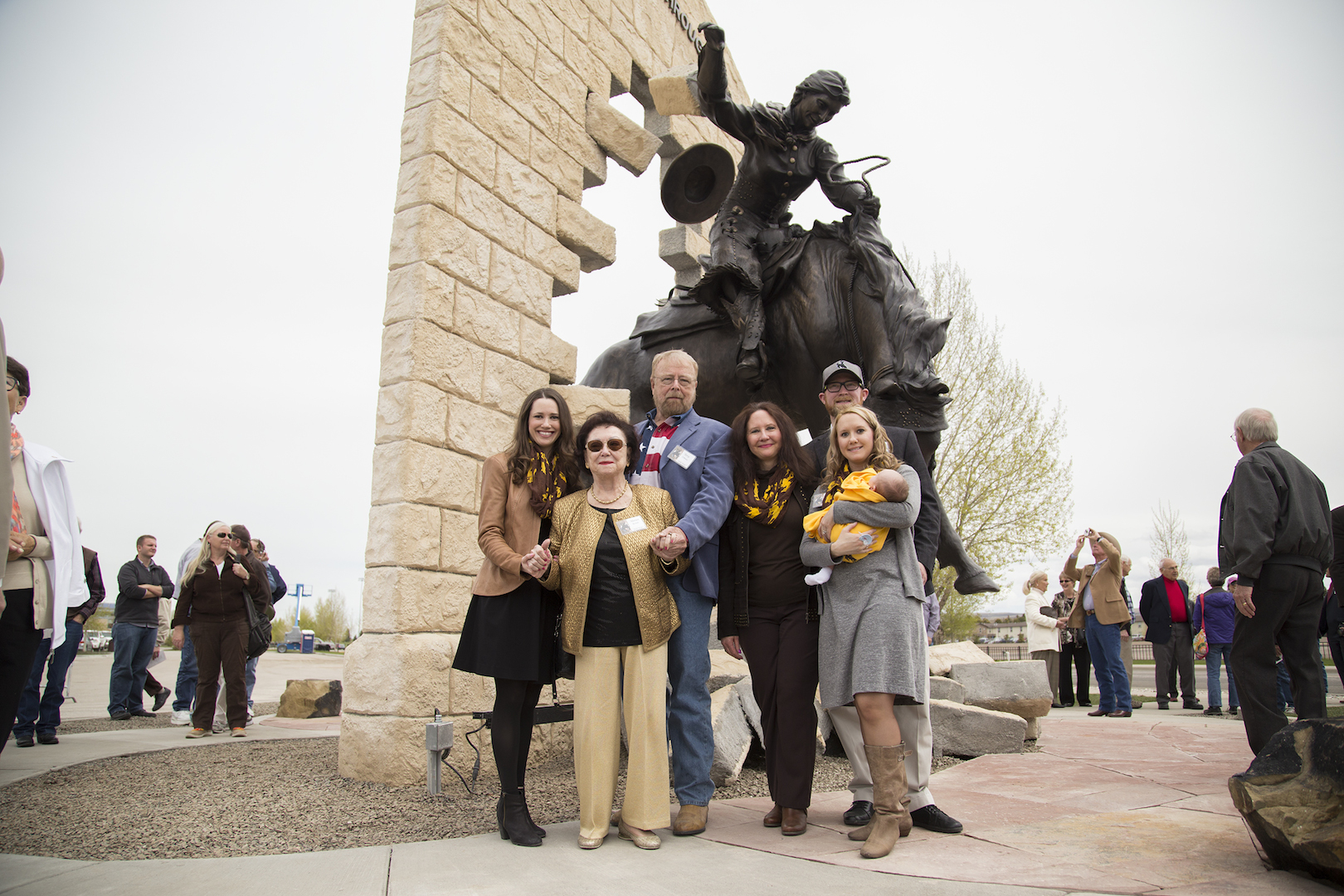 Breakin' Through by D. Michael Thomas, funded by a $500,000 gift from April Brimmer Kunz and Marian H. Rochelle, celebrates women's accomplishments with a female rider breaking through a sandstone wall. 
As a lawyer, representative, and senator, April Brimmer Kunz has spent her life in service to Wyoming and its university. She served as Wyoming's first female Senate President in 2003 and was instrumental in establishing the state-matching program, which is vital in encouraging private donations to UW.
The sculpture is displayed at the south entrance to War Memorial parking lot north of the Gateway Center.  Constructed of bronze, the horse and rider stand almost 16 feet tall and almost 8 feet wide.  The sandstone wall is more than 20 feet tall and 17 feet wide.  A smaller to scale version is featured in the McMurry Foundation Grand Atrium near the fireplace.
To view more photos of Breakin' Through, visit our Sculptures and Artwork photo gallery.