Department News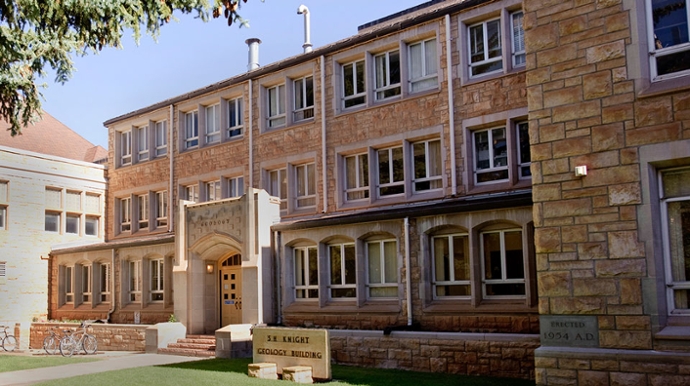 UW Department of Geology and Geophysics ranked best value for money
The Department of Geology and Geophysics at the University of Wyoming has been ranked No. 1 in the nation in a new "best value" list by College Factual, an online service that helps "every student get their best fit education for less".  The rankings also take into account the average time students take to graduate, as well as the quality the school provides and the average yearly cost of attendance.
College Factual also ranked the Geology major as the best major offered by the University of Wyoming for 2019. 
---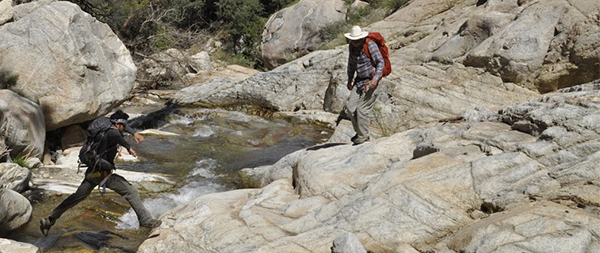 Assistant Professor Jay Chapman suggests Arizona once looked like Tibet
Assistant Professor Jay Chapman and his colleagues have shown that much of the southwestern United States was once a vast high-elevation plateau, similar to Tibet today. This work has implications for the distribution of natural resources, such as copper, and provides insight into the formation of mountains during the plate subduction. (Photo by Adam Trzinski).
---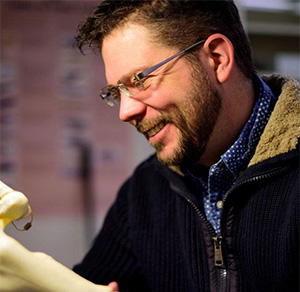 Professor Mark Clementz elected chair of the Department of Geology and Geophysics
Professor Mark Clementz was elected to be the new chair of the Department of Geology and Geophysics in the Fall of 2019.
The Department is confident we are in good hands and wish Mark the very best.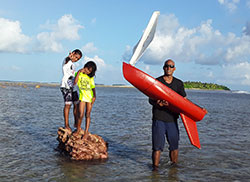 Jackalope Miniboat Repaired, Finally Sails Again
After nearly two and a half years dry-docked on a remote island in the Pacific Ocean, the Jackalope has finally set sail again.

The small sailboat, originally put together by students in the University of Wyoming's Lab School, was launched -- with a rebuilt sail, a fresh paint job and new GPS tracker -- from a tiny atoll in the Solomon Islands Jan. 24 at about 7:30 a.m. Solomon Islands time. Slightly more than three years ago, Assoc. Prof. Mike Cheadle and fellow geology Professor Barbara John, first launched the Jackalope in the Pacific Ocean with the hope it would wash up on some distant shore and be discovered.