Department News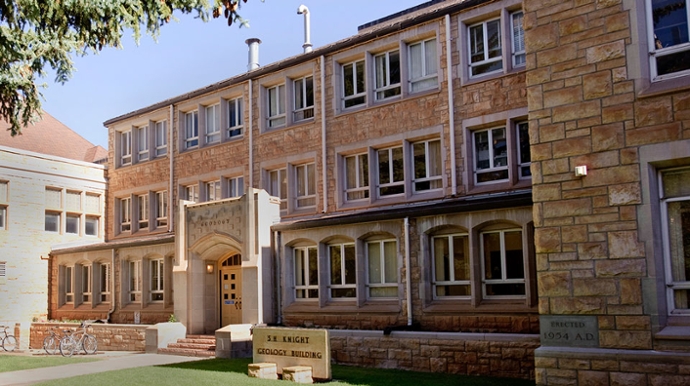 UW Department of Geology and Geophysics once again ranked best value for money
The Department of Geology and Geophysics at the University of Wyoming has been ranked No. 1 in the nation in a new 2021 "best value" list by College Factual, an online service that helps "every student get their best fit education for less".  The rankings also take into account the average time students take to graduate, as well as the quality the school provides and the average yearly cost of attendance.
---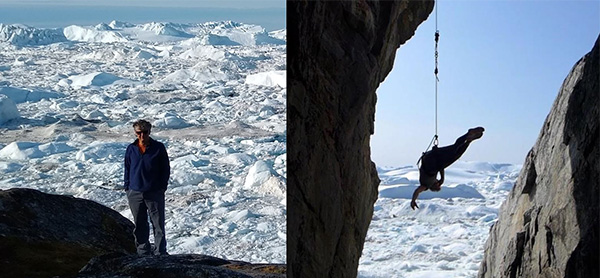 Professor Neil Humphrey- UW President's Speaker 2020
Professors Neil Humphrey and Margaret Wilson (Theatre & Dance) presented " When Ice Breathes", a virtual multimedia program for the fall semester's installment of the President's Speaker Series. The presentation highlighted their collaborative work in vertical dance and Neil's research on the Greenland ice sheet. The President's Speaker Series encourages and honors individual faculty members who have successfully balanced the research, educational and service goals of the university.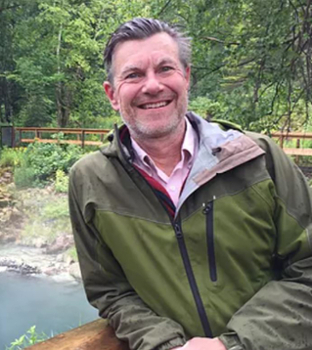 Professor  John Kaszuba selected as John and Jane Wold Centennial Chair in Energy
The University of Wyoming has named Professor John Kaszuba as the recipient of the John and Jane Wold Centennial Chair in Energy. Established in 1990, the Wold Chair boasts a rich history as the first fully funded endowed academic chair at UW. The mission of the Wold Chair is to advance energy-related research and teaching for the benefit of Wyoming, with a focus on recipients who demonstrate a dedication to student instruction.
Congratulations to John.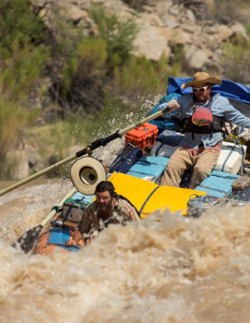 Professor Tom Minckley and lead-artist Patrick Kikut (Visual and Literary Arts) still collaborating on the 2019 SCREE Expedition
The Sesquicentennial Colorado River Exploring Expedition (SCREE) project, led by University of Wyoming geology & geophysics Professor Tom Minckley, is a collective group of artists, authors, conservationists and scholars who will engage with citizens along the Colorado River corridor to consider visions for the future of the region. Nearly two years after Minckley and Kikut ended their trip on the shores of Lake Mead, they are still working on this expedition, through painting, writing, and outreach that comes from trying to look at a socio-ecosystem whole as they did with the Colorado River Basin.