---
History
Bill Ruckelshaus: Steadfast Public Servant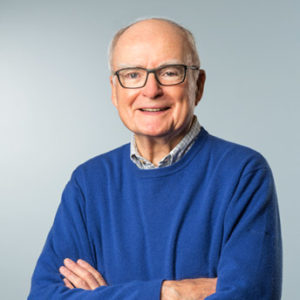 William D. Ruckelshaus was a Republican known for his unwavering integrity and steadfast commitment to advancing business interests alongside environmental protection. He had a diverse and impactful background, including serving as first administrator of the Environmental Protection Agency (1970-1973) under President Nixon and serving again (1983-1985) under President Reagan.
In addition to leader of the EPA, he'd been a lawyer, Republican representative for Indiana, acting director of the FBI, deputy attorney general fired by Nixon during the "Saturday Night Massacre" of the Watergate scandal, VP of a major timber company, and head of the Puget Sound Partnership. He brought his steady-handed approach for collaborative decision making around complex environment and natural resource challenges to Wyoming when he became the founding board chairman of the University of Wyoming's Ruckelshaus Institute.
Founding of the Institute
In 1993, Senator Alan Simpson asked Browning Ferris CEO William D. Ruckelshaus to come to the University of Wyoming to discuss a new, interdisciplinary, institute for environment and natural resources. From the first meeting, Ruckelshaus made the case that UW's new institute should focus on collaborative process and bring together stakeholders with differing perspectives to share their values and work toward solutions that would create value for all parties. He argued that this approach would provide an antidote to environmentalists and industry continually filing lawsuits against one another and freezing issues in the courts. Following that initial meeting, the UW Foundation Bboard asked Ruckelshaus to chair the institute's new advisory board and he led our board to write and adopt this mission statement in 1996:
"To advance effective decision making on environmental and natural resource issues by promoting and assisting collaborative informed approaches that sustain both the economy and the environment." 
Wise words from a thoughtful leader. Read Bill Ruckelshaus's whole speech delivered at the University of Wyoming in 1997.
From Conflict to Collaboration: Restoring Trust in Government
Early Days
After the Institute's founding, the advisory board convened multiple times per year to hold what members called a "watering hole." Up to 40 or more board members would converge on the UW campus to discuss the critical environment and natural resource challenges of the day, hear one another's insights, attend field trips to key sites in Wyoming, and give the institute direction for addressing those challenges. The institute staff followed up on the board's discussions by convening stakeholder groups, researching issues, and publishing white papers and reports to share findings and recommendations. Over the decades, the board and institute worked on solutions for maintaining open spaces on private lands in Wyoming, conserving endangered sturgeon in the Missouri River watershed, dealing with brucellosis in Yellowstone, managing produced water from coalbed methane development, and many other issues. 
Commemoration
In 2002 the institute was named to honor William D. Ruckelshaus's leadership. Read the speech he delivered at the University of Wyoming in the occasion of this commemoration.
Remarks Upon the Naming of the William D. Ruckelshaus Institute of ENR